Lirano ready to take first turn with Pirates
Left-hander scheduled to make his season debut Saturday against Mets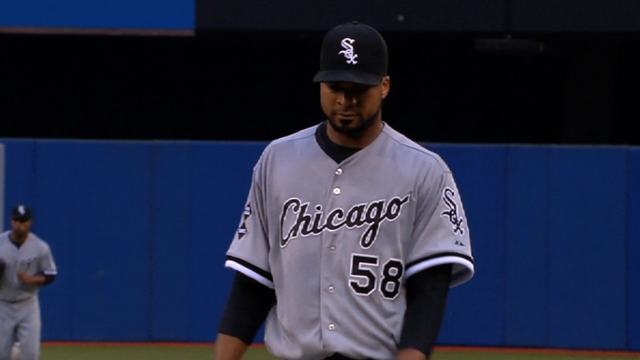 NEW YORK - The Pirates rotation becomes decidedly more left-handed on Saturday afternoon. As a result, other National League teams and the Bucs' Interleague opponents are on alert.
Francisco Liriano, who makes his living doing what Zane Smith, Randy Tomlin and John Smiley did for the Pirates decades ago, is scheduled to make his 2013 debut in a 1:10 p.m. ET engagement with the Mets.
And so long as the Pirates' pitching personnel remains as it will be once Liriano starts, the rotation will be as left-handed as any in the big leagues.
Liriano signed a reworked contract with the Pirates in early February, some seven weeks after he had agreed to terms with the club. But that first agreement never became official before he sustained a fracture in his right forearm in a household accident. He's made five rehab starts, including one on Sunday in which he threw 99 pitches.
Liriano's presence, and that of Wandy Rodriguez and Jeff Locke, gives the Pirates three lefty starters. Pittsburgh began the season with three -- Rodriguez, Locke and Jonathan Sanchez -- but Sanchez was released by the club after four unremarkable starts. Still, through Thursday, only the Dodgers (19) and Phillies (18) had more games started by left-handed pitchers than the Pirates (17). The Blue Jays also had 17.
If Liriano pitches as the Pirates anticipate, their rotation will remain 60 percent left-handed, even when right-hander James McDonald returns from the disabled list. For now, Jeanmar Gomez is the scheduled starter against the Mets on Sunday. He probably returns to the bullpen once McDonald no longer feels the discomfort in his right shoulder.
Liriano, 29, pitched with the Twins, his original big league team, and the White Sox, producing a 6-12 record and 5.34 ERA in 34 games -- 28 starts -- and 156 2/3 innings last year. His work brought his career record to 53-54. But his age and his resume appealed to the Pirates when they studied his circumstances.
"We like that he comes from the American League, and we like left-handed pitching in our ballpark," manager Clint Hurdle said on Friday.
The Pirates also saw Liriano as a potential "bounce-back" pitcher and measured him against other pitchers at comparable points in their career. Hurdle also noted: "The work we did show a lot of similarities [between Liriano] with A.J. [Burnett.]" And the Pirates are quite pleased with what Burnett has provided in his one season-plus in Pittsburgh.
But it's Liriano's southpaw prowess that appeals most to the Bucs. Their NL Central opponents haven't fared well against left-handed pitching. The Cubs have a 3-6 record in games in which the opposing starter was left-handed. The Brewers have lost seven of 11 such games. The Reds' and Cardinals' respective records in such games are 7-6 and 4-3. Overall in the big leagues, teams have produced a 79-86 record when opposed by left-handed starters.
Liriano threw 21 2/3 innings in his rehab work. Hurdle noted the 98 pitches Liriano threw in five innings on Sunday and said no arbitrary pitch count will be in effect on Saturday. The Pirates don't measure a pitcher's workload exclusively by the number of pitches thrown.
Marty Noble is a national reporter for MLB.com. This story was not subject to the approval of Major League Baseball or its clubs.