Grilli excited for father's number ceremony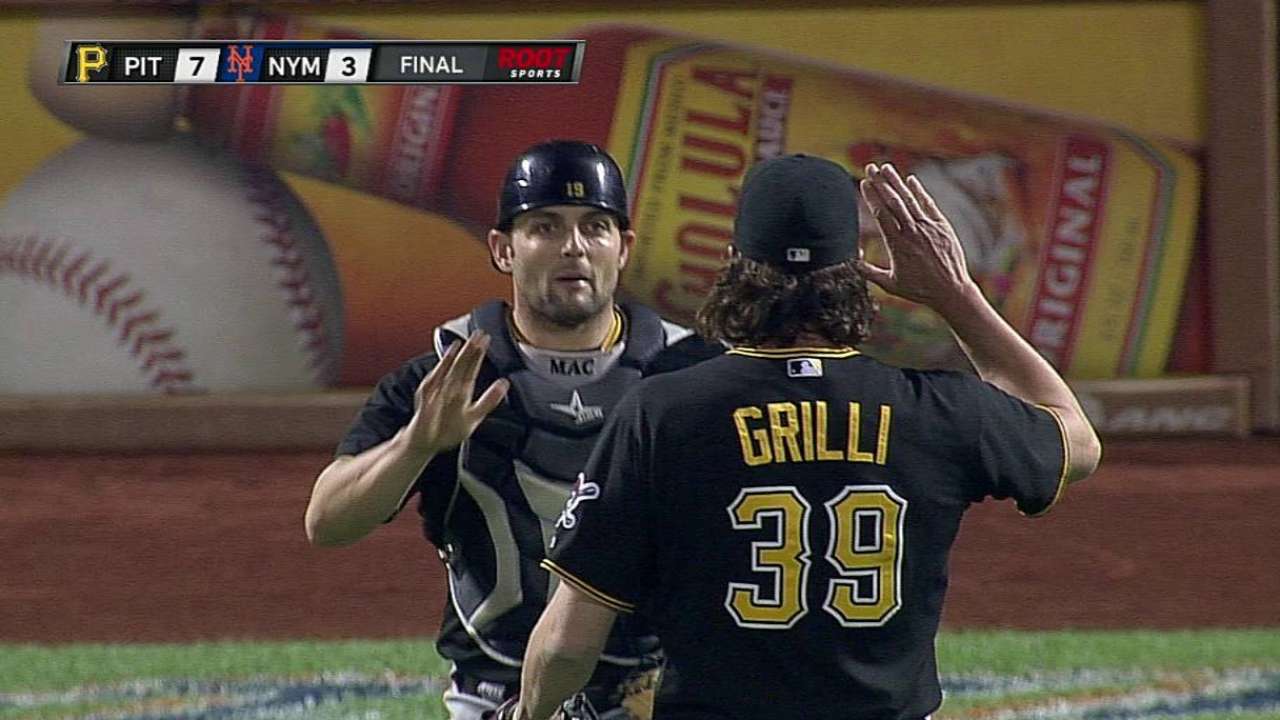 NEW YORK -- Closer Jason Grilli was hoping for a relatively short game at Citi Field on Friday night, a Pirates' victory, of course, and perhaps one that requires his final touch. But nonetheless a brief game if possible.
Grilli was facing a busy period -- a game versus the Mets, a postgame trip to his father's home in Merrick, N.Y., an early Saturday morning ceremony saluting his father, former Tigers and Blue Jays pitcher Steve Grilli, and a trip back to Citi Field for a 1:10 p.m. ET game.
Whatever rushing required of the younger Grilli will be gladly accepted. He also was required to close the Pirates' 7-3 victory on Friday night. He did, retiring one batter for his 14th save. The game ended early enough -- 10:19 p.m.
"It'll great to be part of the accolades he receives," Jason Grilli said prior to Friday's game against the Mets. "Baseball is such a bond. I'm happy I can be there."
Calhoun High School is set to retire the uniform number Steve Grilli wore when he pitched there. His son, No. 39 with the Pirates, was unsure of what number that was. The father wore No. 49 in his three seasons with the Tigers and 45 in his one season with the Blue Jays.
"The number doesn't matter as much as what the school is doing. It's great that he's being recognized," Jason Grilli said. "The school has a game after the [8:30 a.m.] ceremonies. I won't see that. But I'll see my dad get something he deserves."
Steve Grilli, 64, produced a 4-3 record and 4.51 ERA in 70 big league appearances from 1975-77 with the Tigers and in 1979 with the Blue Jays.
Marty Noble is a national reporter for MLB.com. This story was not subject to the approval of Major League Baseball or its clubs.