Hurdle defends removing McCutchen from game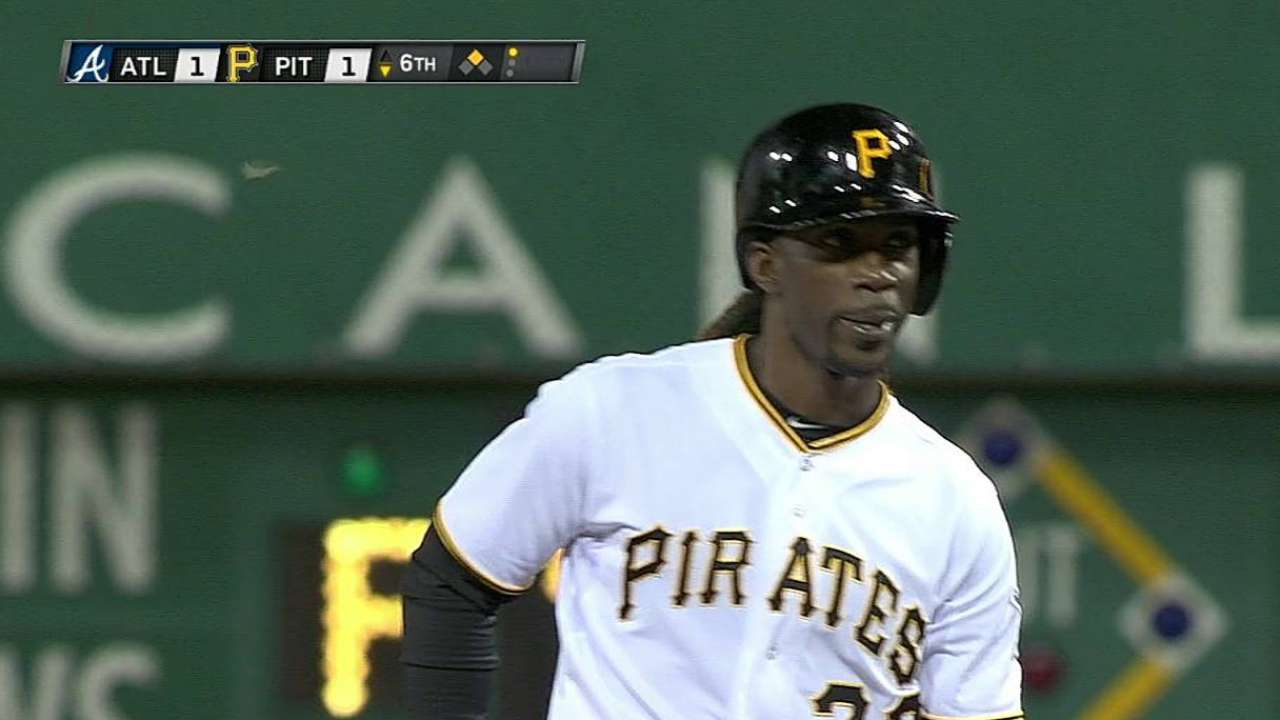 ST. LOUIS -- Pirates fans were somewhat irritated Friday night when three members of the team drew ejections during a contentious game in which Bucs were hit by pitches three times -- while no Cardinals were removed by the umpiring crew.
But what really outraged people in Pittsburgh was something else: Center fielder Andrew McCutchen's getting removed from the game by Clint Hurdle as part of a fifth-inning double-switch. The outcry goes along these lines: You don't remove one of baseball's best players in the middle of what seemed like a still-manageable 5-0 game.
"Wait," you're asking, "wasn't Hurdle one of the Bucs ejected, long before that double-switch?"
Yes, but Hurdle acknowledged Saturday afternoon that he had sent word to replacement skipper Jeff Banister approving of and encouraging the move.
"It's the only time that I've ever been thrown out of a game that I shared my thoughts [with the replacement manager]," Hurdle said. "I wanted to make sure we did the best thing for the team. To some watching, it was a violation. But if you think it through, it makes the most sense."
McCutchen made the final out in the top of the fifth and was pulled when Jared Hughes entered in the bottom of the inning two batters after Carlos Beltran's second homer of the game, off Jeanmar Gomez, had upped St. Louis' lead to 5-0. Starling Marte shifted from left to center, and Jose Tabata entered and took the pitcher's spot in the lineup.
"We put ourselves in the best position to get through that game with the pitching we had available," said Hurdle, referring to the bind caused by starter Jonathan Sanchez's ejection with none out in the first. "McCutchen probably understood better than anyone; he got it."
McCutchen had already gone 0-for-3, stranding four baserunners and extending to 1-for-20 an ongoing lull that has dropped his average to .226.
"What if we get something going and have a couple men on base?" said Hurdle, paraphrasing critics of the move. "Well, you know what? Three times, Andrew had already been up, and obviously this wasn't his best week swinging the bat."
Tom Singer is a reporter for MLB.com and writes an MLBlog Change for a Nickel. He can also be found on Twitter @Tom_Singer. This story was not subject to the approval of Major League Baseball or its clubs.