Coming through with RISP work in progress for Bucs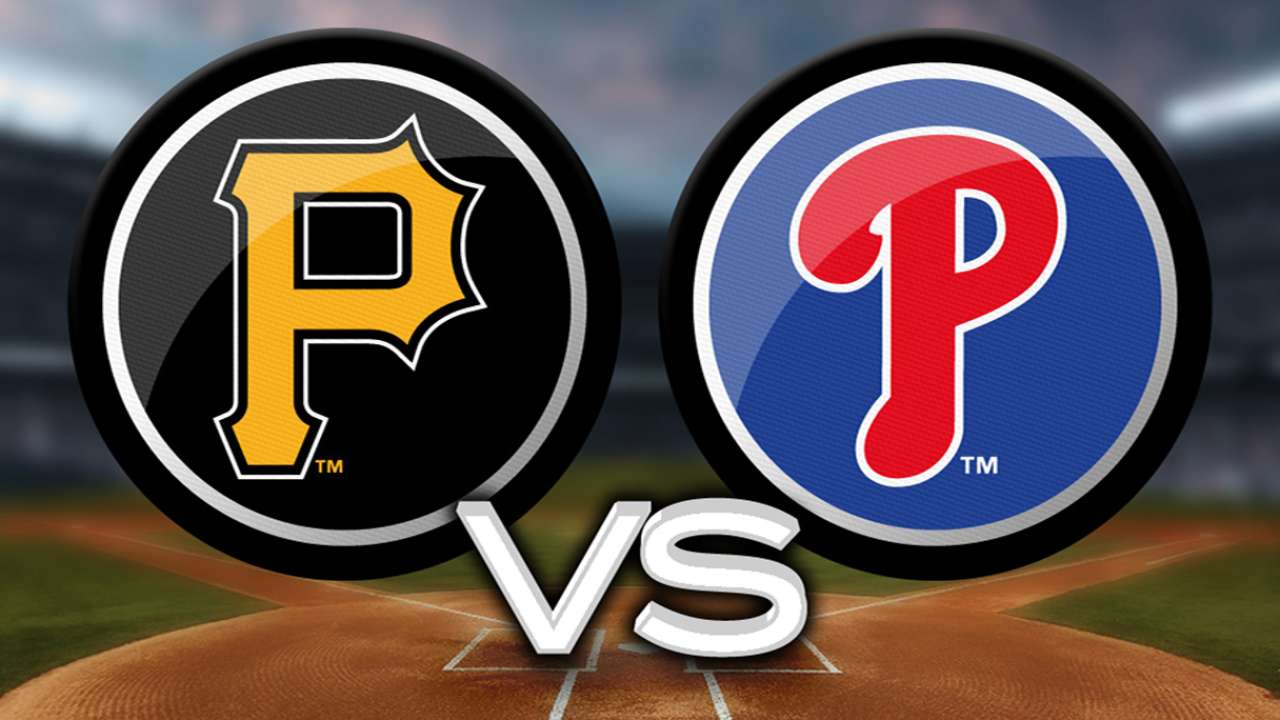 PHILADELPHIA -- In a 2-0 win over the Phillies on Tuesday night, the Pirates had plenty of things to build on as they continue a 10-game road trip that can give them plenty of momentum heading into May.
The return of Brandon Inge from the disabled list (sore scapula) resulted in a key RBI double that played big in the win. There also was a strong outing by starter Jeff Locke, who set a personal best as he went six scoreless innings.
At the same time, a recent stretch of struggles with runners in scoring position, including 0-for-13 in the win, is hard to look past even as the Pirates have won 10 of their last 14 games.
"There were two teams in the big league games last night that won games," Pirates manager Clint Hurdle said with a wry smile. "We were 0-for-13 [RISP] and the Astros were 0-for-14. That doesn't happen often. Not a way to make a living."
Clearly not, but the Pirates did do one thing well -- they got those runners into scoring position. That's the important first step.
"At home, we've managed it much better," Hurdle said. "It's something that we continually look for answers. There's two ways to look at it: 'We have to get them in or the pitcher's in trouble' and 'I need a good pitch to hit.' Sometimes the guy on the mound is that good to shut things down, but we've had more than our share of opportunities that I believe could have played out better.
"We have to keep this in perspective. You can create the wrong mindset, so it's not like were joking either, but you reaffirm, encourage and sometimes just put your foot down and compete."
Michael Radano is a contributor to MLB.com. This story was not subject to the approval of Major League Baseball or its clubs.