No setbacks for trio of rehabbing Bucs pitchers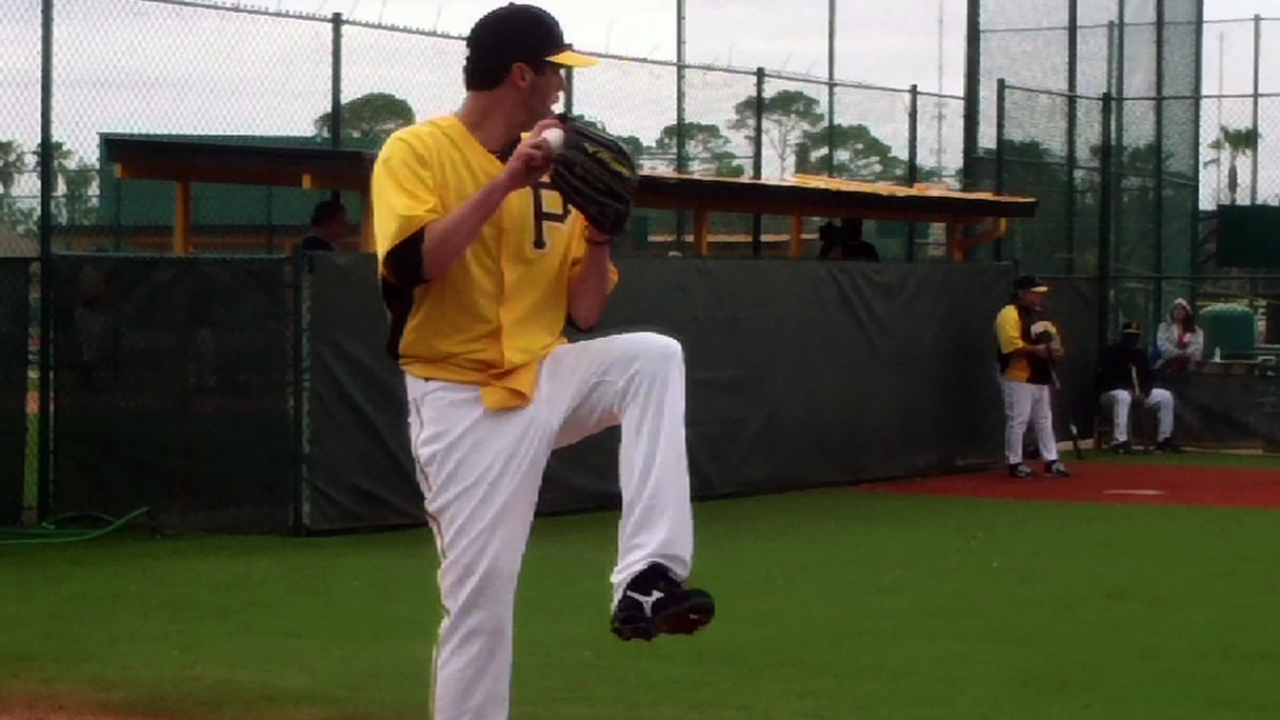 PHILADELPHIA -- The Pirates are eagerly awaiting the return of three pitchers to their active roster, and for the first time in a long time, all three appear close to accomplishing that goal.
Pirates manager Clint Hurdle clicked off reports of Jeff Karstens, Francisco Liriano and Charlie Morton with not one setback to report. Karstens (sore shoulder) and Liriano (fractured right forearm) were looked upon as key components of the staff before Spring Training started while Morton (Tommy John surgery) remained a bigger question, but all three look to be on schedule. Karstens and Liriano are expected to join the Major League roster in May, with Morton on track for midseason.
Morton's second rehab start, this one in Altoona, went well as he allowed one hit in four innings of work and struck out three. More to the point, the reports from those watching were positive.
"His fastball played well," Hurdle said. "He had late life to his sinker. He threw some changeups and some cutters. After the first inning, he went to work and repeated his delivery well."
Michael Radano is a contributor to MLB.com. This story was not subject to the approval of Major League Baseball or its clubs.