Despite struggles, Sanchez scheduled to start Friday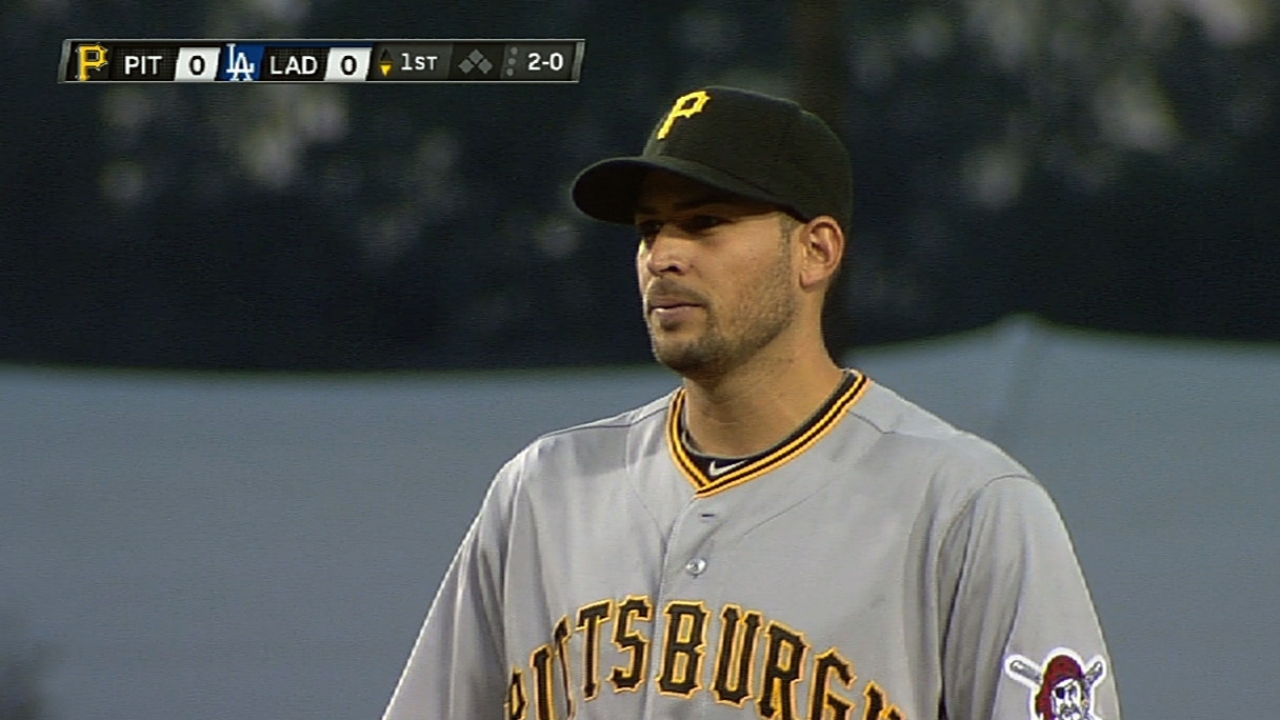 PHILADELPHIA -- Clint Hurdle expects Jonathan Sanchez to make his next scheduled start at St. Louis on Friday, even though the left-hander has struggled (0-2, 11.12 ERA in three starts) so far this season.
"We're going to continue to work. It's still getting him in a good position here. He's repeating his delivery and the ball is coming out clean and he's throwing strikes," Hurdle said. "We've got basically three guys we're really trying to fine-tune and ramp up for better consistency off the mound. Jeff [Locke] being one, Sanchez being one and actually Jeanmar Gomez being one. So we do feel that we have the ability to help them be better, but they've got to trust those things that they've worked on on the side and in the practice sessions when they get in the game.
"Jeanmar has done it to some degree. Locke's done it. Sanchez, that's where we've kind of gotten hung up. Jonathan understands it. You get removed at that point in time. He's not glaringly bad. You look at the numbers and most people probably think he might have gotten hurt to come out of you just look at the line score. But any time you're going to go with a pitcher, you're looking at whether he's getting close to making an adjustment where it's getting better. And I didn't think that was the case."
Sanchez was lifted from his start against Atlanta on Sunday after allowing two runs on four hits and three walks in three innings. He also struck out five. The Pirates came back to win their third straight game.
"So [Sanchez] will have another opportunity to get some side work in, and then I'm of the opinion right now that we'll move on right in sequence with the rotation," Hurdle said, adding that he still needed to discuss the situation with general manager Neal Huntington.
Paul Hagen is a reporter for MLB.com. This story was not subject to the approval of Major League Baseball or its clubs.