Monday night begins 10-game road trip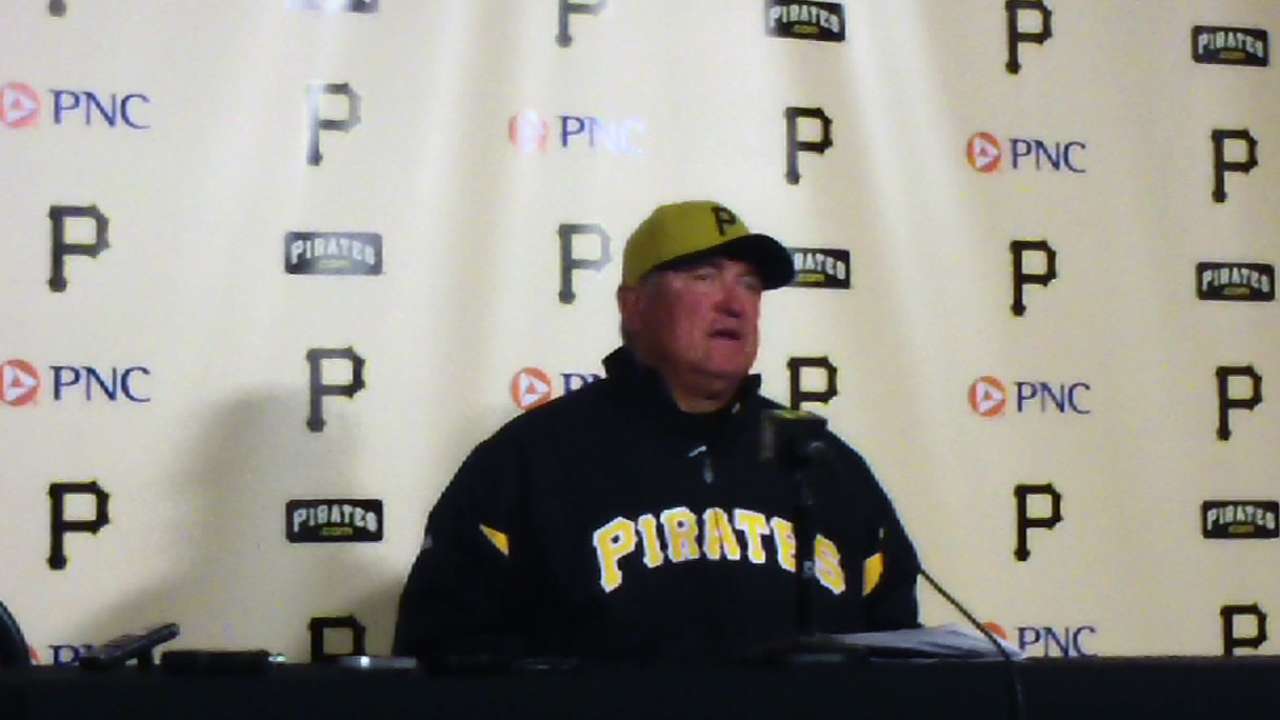 PHILADELPHIA -- The Pirates opened the season going 2-4 on the road at Arizona and Los Angeles, then came back to PNC Park and won seven out of nine, including the last three in a row against the streaking Braves.
Monday night presented a new challenge, as the Bucs opened a 10-game road trip to Philadelphia, St. Louis and Milwaukee. It will be just another test, manager Clint Hurdle said.
"You get tested every day up here," Hurdle said. "Every day is a test. It's the next opportunity. ... We're looking forward to embracing that.
"The last road trip didn't go the way we wanted it. We weren't able to do hardly anything at all on offense. We went 2-4. We rallied well in Arizona to win the series, but we got wiped out in Los Angeles. So we're looking forward to having better momentum. We're in a better place. But that's got to carry over."
Paul Hagen is a reporter for MLB.com. This story was not subject to the approval of Major League Baseball or its clubs.