Alvarez struggling through a sluggish start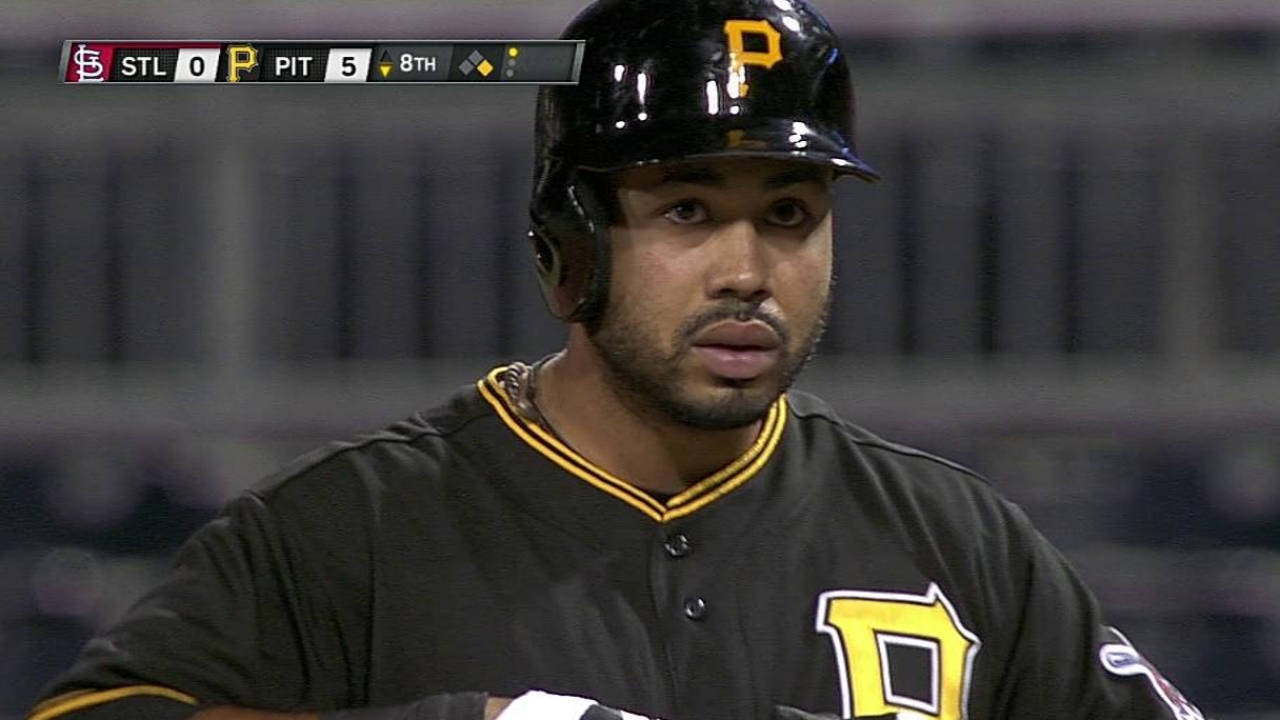 PITTSBURGH -- Pedro Alvarez entered Wednesday's action 3-for-41 for the season. On Tuesday night the third baseman, who went into that contest hitting .073 and in an 0-for-8 skid, drove home a run with a first-inning hit, but that was washed away when the game was postponed due to inclement weather.
Alvarez has had slow starts before. Last year he batted .203 in April and .207 in May before finishing the season hitting .244 with 30 home runs and 85 RBIs. But the lack of power is alarming: Through the first 14 games, he doesn't have an extra-base hit. He went 0-for-3 on Monday against the Cardinals and 1-for-4 with an RBI single in Wednesday's series finale.
"Until Monday night's game -- I thought there was a little backslide there -- I thought the at-bats were cleaning up," said manager Clint Hurdle. "He had a walk in every game and was seeing more pitches; there weren't the early chases down and out of the zone. I thought we were getting some traction, [but on] Monday night we seemed to take a step back the other way.
"Alvarez has not overanalyzed things. He has continued to work with [hitting coach] Jay Bell and also works with some of the players that have known him longer than I, whether it be Neil Walker or Andrew McCutchen -- we've encouraged some of that as well. He doesn't like it. Nobody likes it when he doesn't get out of the blocks very clean, [and] this is another year where that's happened.
"It's frustrating for him. Until Monday night I didn't see any of that, and on the other side of the ball his defense has been very, very good. We'll see."
George Von Benko is a contributor to MLB.com. This story was not subject to the approval of Major League Baseball or its clubs.