Prospect Bell excited about resuming career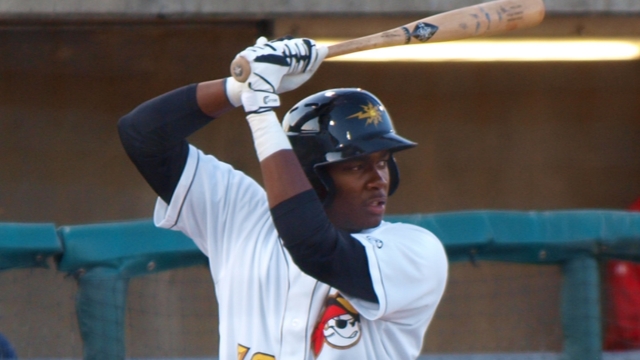 PITTSBURGH -- Heralded outfielder Josh Bell, the No. 2 pick in the 2011 First-Year Player Draft and the Pirates' sixth-best prospect as ranked by MLB.com, is restarting his pro career at Class A West Virginia after losing most of 2012 to an early-season knee injury.
"I feel great. It's good to be back," Bell said. "The body feels good, and I'm just excited for the season."
Bell played just 15 games at West Virginia in 2012 before the injury. The Pirates signed him out of high school in 2011 for $5 million, a record for a second-round Draft pick.
Bell has gotten off to a decent start, hitting .280 with one home run and 14 RBIs through his first 11 games.
"I think last year I started off kind of slow," Bell said. "But things changed this year a little bit more in my legs and the ball is flying right now, so I feel good about that."
General manager Neal Huntington indicated that the Pirates are not opposed to promoting Bell to Class A Bradenton this season if his play indicates he is ready.
George Von Benko is a contributor to MLB.com. This story was not subject to the approval of Major League Baseball or its clubs.