Hurdle impressed with Martin's throwing ability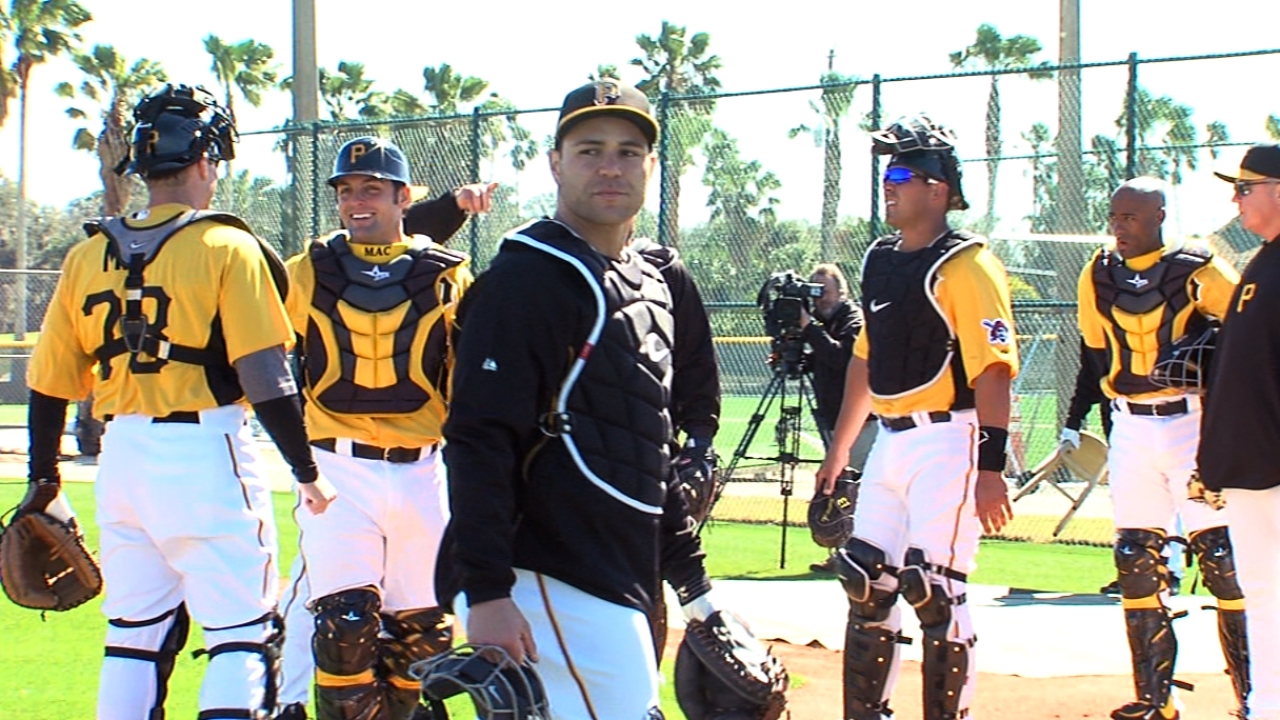 PITTSBURGH -- As Spring Training was winding down, with everybody just waiting to leave Florida, Clint Hurdle finally saw what he had been waiting for: Russell Martin take his arm out of its holster.
"He made three throws the last two games of Spring Training you're not going to see anybody make any better -- anywhere, anytime, anyhow -- getting Ichiro [the Yankees' Suzuki] and a couple of other guys," Hurdle said.
As Pirates manager, Hurdle could never speak as enthusiastically about his catchers in 2012 when, certainly with the complicity of Pittsburgh pitchers, 174 of 193 runners stole successfully under their watch.
Martin, Rod Barajas' successor as the No. 1 catcher, has pride in his arm and throwing mechanics. Having missed two weeks early in Spring Training with a sore shoulder, it took him a while to regain calibers. He also is motivated by having inherited the spotlight from last season's problems.
"I keep hearing about this and that from last year. But it's a new year," Martin said. "I have confidence in my ability to get rid of the ball, and my arm strength, so hopefully the work we put into it as a pitching staff is going to make us more confident, and we won't even have a question any more."
Reining the opposition running game was a high camp priority. Hurdle is pleased with the effort put into it, and the results coming out of it.
"One of the takeaways [from Spring Training] has to be the attention to detail in this area," the manager said. "Guys have bought into it, and they now know it is a weapon that will make everybody better. I think we made good progress with it."
Tom Singer is a reporter for MLB.com and writes an MLBlog Change for a Nickel. He can also be found on Twitter @Tom_Singer. This story was not subject to the approval of Major League Baseball or its clubs.