McPherson's rough outing doesn't help cause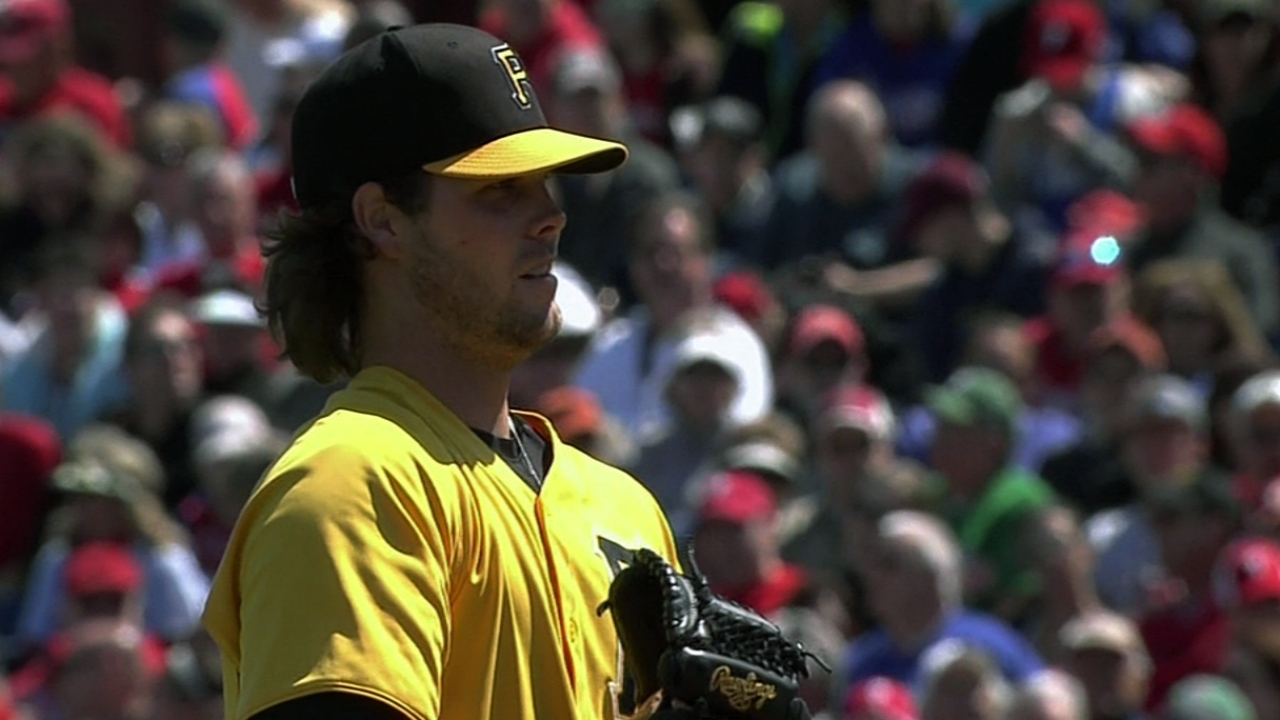 LAKE BUENA VISTA, Fla. -- Right-hander Kyle McPherson is trying to become the Pirates' fifth starter. He didn't help his case by giving up eight earned runs in 4 2/3 innings against the Braves at Champion Stadium. He gave up 10 hits, including three doubles and a homer.
"He was trying to follow a game plan and that was problematic," manager Clint Hurdle said. "Command was up early. The execution part of the arsenal was really inconsistent. That's really kind of what went sideways on him, the execution part of everything."
Hurdle indicated that performance at this point of the spring weighs more heavily because the start of the regular season is a week-and-a-half away.
"You'd like to think that," he said. "You have to look at everything. That's a quality lineup over there. So it is what it is. It is late. We're trying to make decisions. And the one thing he did do, he did not back down. He kept firing and kept battling, which we expect all our men to do. At the same time, we've got to find ways to get outs and to execute with more consistency, especially as we're closing in on things."
McPherson, the Pirates' seventh-rated prospect according to MLB.com, remained upbeat after the 18-9 loss.
"I just went out there and tried to establish the fastball early," he said. "I just wound up giving up some of those ground balls you wish could be hit toward position players. But then again, that's just how the game is and you have to continue to go after the next hitter and battle on, pitch after pitch."
Six of the first seven Braves hitters reached on hits and pitching coach Ray Searage made an early trip to the mound.
"He just came out there and told me to slow the game down a little bit, continue to execute pitches," McPherson said. "Keep a narrow focus on the task at hand. You just have to continue to pound the zone, mix up your pitches and stay aggressive. That's what I think I did. Right, wrong or indifferent you're going to give up ground-ball hits. Then again, you're going to go out there and get the best plays made. So you've just got to take them as they come and keep moving forward."
The 25-year-old McPherson is 0-2 with an 8.31 ERA this spring. His primary competition for the rotation is Jeff Locke, who is 2-1, 3.12.
Paul Hagen is a reporter for MLB.com. This story was not subject to the approval of Major League Baseball or its clubs.