Karstens may make Grapefruit debut Monday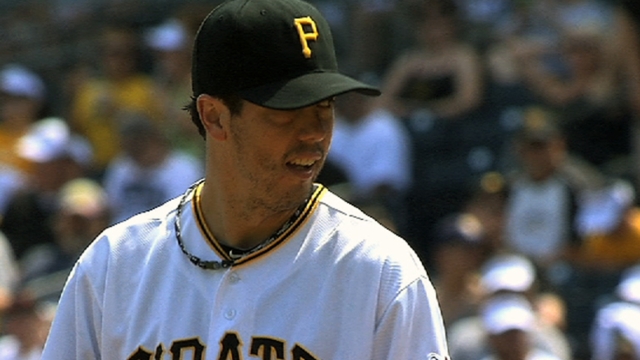 CLEARWATER, Fla. -- Jeff Karstens saw his first game action of the spring Wednesday in a Minor League game against Phillies Triple-A players, and he might make his Grapefruit League debut as soon as Monday.
Pirates manager Clint Hurdle said Karstens, who had been working his way back from biceps tendinitis, will definitely pitch two innings Monday, but it remains to be seen whether that will be in another Minor League outing or against the Red Sox at McKechnie Field in Bradenton, Fla.
In fact, Hurdle said the Pirates are keeping both slots open until they make a decision.
"It's going to be one or the other," Hurdle said Thursday at Bright House Field.
Karstens is scheduled to throw a side session in the bullpen Saturday. He tossed two innings Wednesday on just 26 pitches, 15 of them for strikes. The Pirates don't need a fifth starter for another 25 days, and Hurdle said Wednesday that the club believes Karstens will be a part of its Opening Day rotation.
Adam Berry is a reporter for MLB.com. Follow him on Twitter at @adamdberry. This story was not subject to the approval of Major League Baseball or its clubs.