Freese falls short of first Gold Glove Award
Honor goes to Rockies 3B Arenado for 5th straight year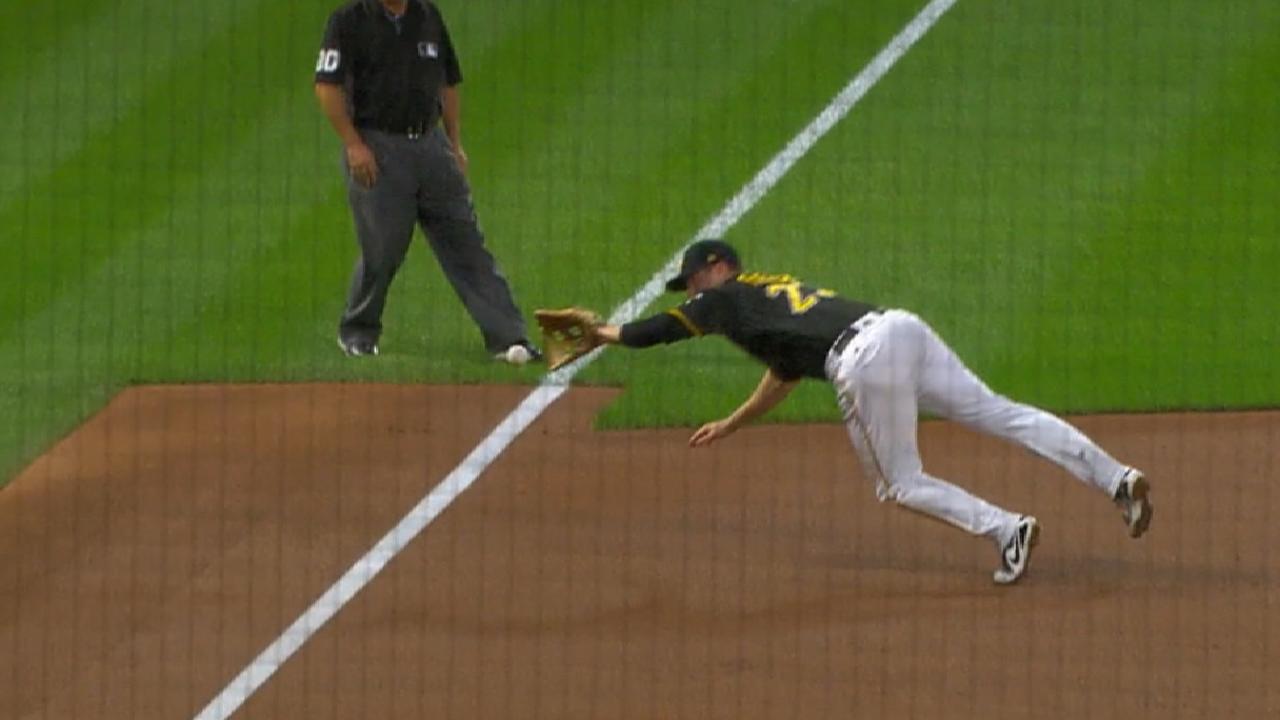 PITTSBURGH -- For the second straight year, David Freese was thrust into a nearly everyday role with the Pirates. After splitting time between first and third base in 2016, he settled in at third this season.
Freese was clearly back in his comfort zone, too, as he was one of three finalists for the Rawlings Gold Glove Award for National League third basemen. He fell short of the honor, however, as the award went to Rockies third baseman Nolan Arenado for the fifth straight year on Tuesday night.
The Pirates signed Freese as a free agent in March 2016, in the middle of Spring Training, to provide veteran depth at third base and to serve as a platoon partner for John Jaso at first base, a position neither had fielded on a regular basis.
Freese took to the role well and played 141 games in 2016. The Pirates signed him to an extension last August and, with Jung Ho Kang unable to enter the country, turned to him as their primary third baseman this season. By most advanced metrics, it was the best defensive season of his nine-year Major League career.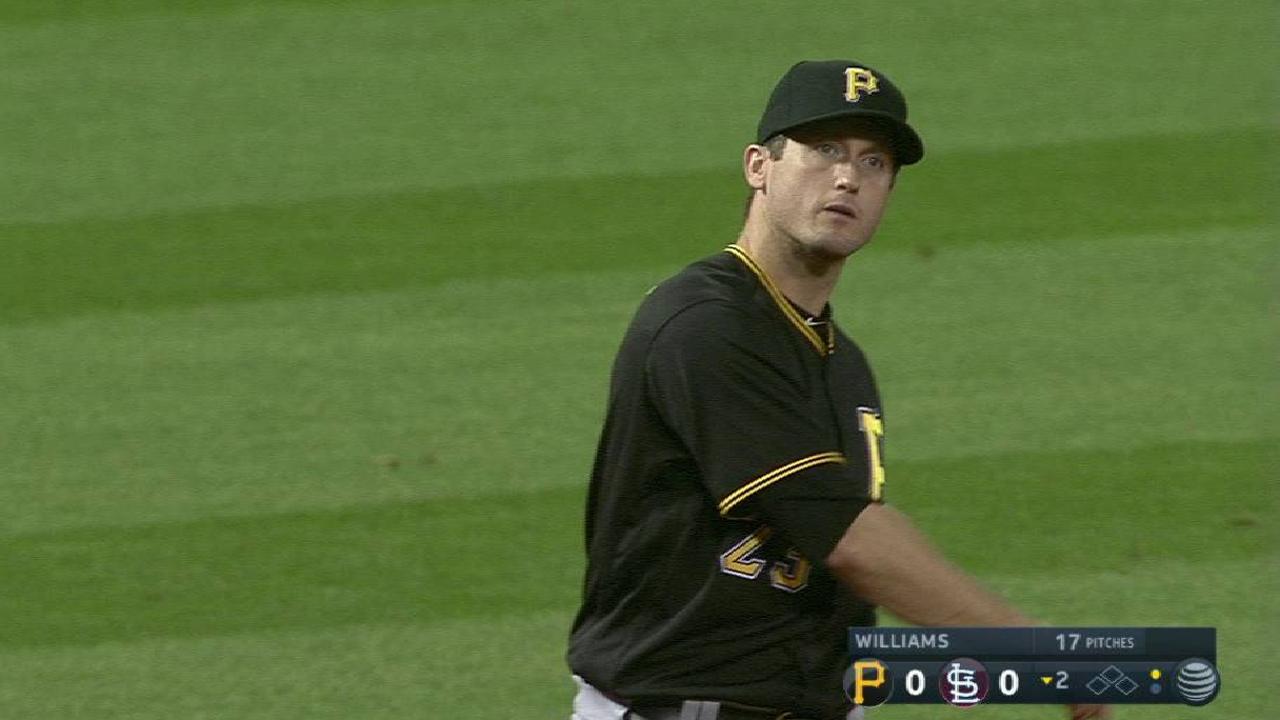 The former World Series MVP ranked third among qualified NL third basemen with eight Defensive Runs Saved. He finished fourth with a 3.1 Ultimate Zone Rating and a 5.5 UZR/150. According to Fangraphs, he led NL third basemen with a .828 Revised Zone Rating, which measures the percentage of balls hit into a fielder's range that he converts into outs.
• Complete 2017 Awards coverage
Taking into account his limited work at first base, Freese finished the year with seven total Defensive Runs Saved. Only Josh Harrison and Starling Marte recorded more for Pittsburgh, logging eight DRS apiece this season.
Freese also posted a .960 fielding percentage at third, committing 12 errors while recording 66 putouts and 222 assists in 977 2/3 innings over 115 games.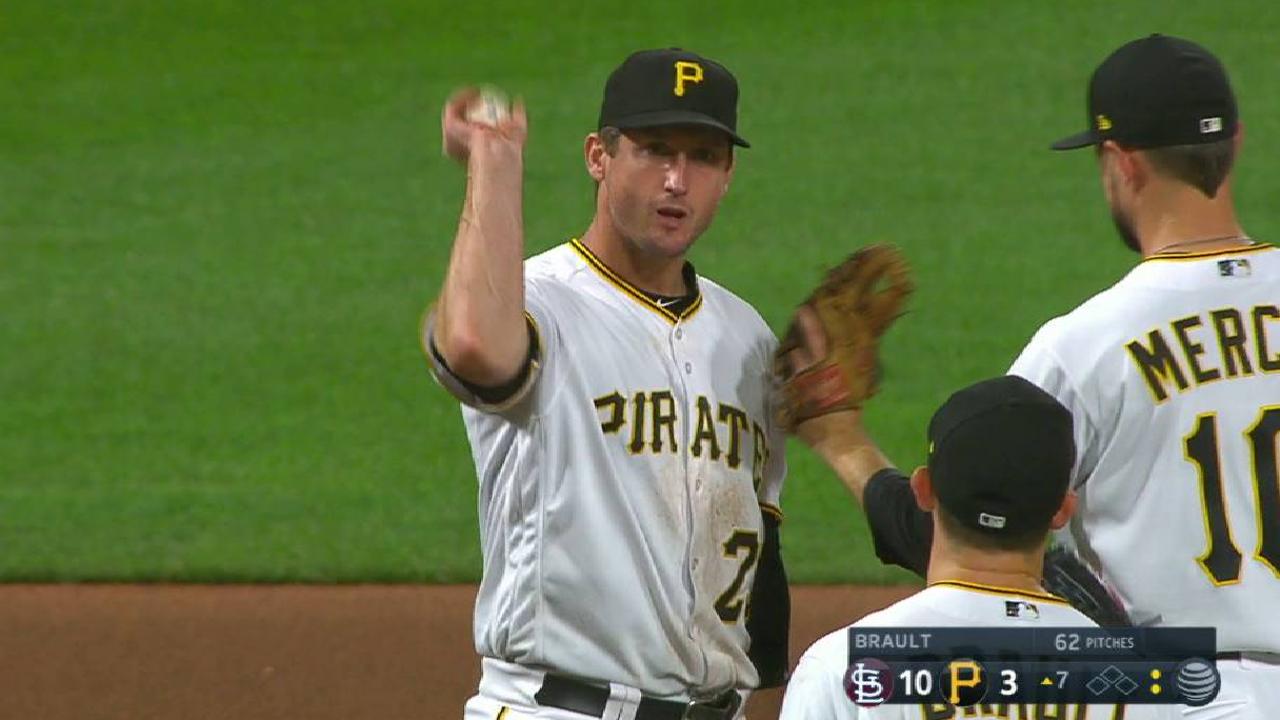 He could not match Arenado's defensive prowess, however. The Rockies' defensive whiz at the hot corner totaled 20 Defensive Runs Saved while recording a .979 fielding percentage and 6.7 UZR in 157 games. Arenado won his fifth career Gold Glove Award over Freese and the Nationals' Anthony Rendon, the other finalist. Freese has never received a Gold Glove Award.
Admittedly worn down by the unexpected workload and the weight of past injuries, Freese posted a team-high .368 on-base percentage. But the 34-year-old took an overall step back offensively, hitting only 10 home runs. Still, he ranked fifth on the Pirates with 2.0 Wins Above Replacement this year.
Freese, under contract for $4.25 million in 2018, may find himself as the Pirates' Opening Day third baseman for the third straight season.
Adam Berry has covered the Pirates for MLB.com since 2015. Follow him on Twitter and Facebook and read his blog. This story was not subject to the approval of Major League Baseball or its clubs.