Elite defenders named Gold Glove finalists
A quartet of American League clubs and one National League club led the way as the 54 finalists for the 2017 Gold Glove Awards were announced on Thursday.
The Angels, Indians, Red Sox and Royals each have four finalists for the honor, which has been awarded since 1957 to a standout defensive player at each position in each league. In the NL, the Reds also boast four finalists. After the Gold Glove Award winners are announced on Nov. 7 at 9 p.m. ET on ESPN, one player from each league will be named a Platinum Glove Award winner.
• Past Gold Glove Award winners: American League | National League
Several finalists are in the running for their first Gold Glove Award, and two positions from the AL will yield a first-time winner. The finalists among pitchers are the Red Sox's Chris Sale, the Blue Jays' Marcus Stroman and the Rays' Alex Cobb, none of whom has previously won the honor. And in center field, the Royals' Lorenzo Cain, the Blue Jays' Kevin Pillar or the Twins' Byron Buxton will be a first-time winner.
Arguably the two greatest sluggers in the game today, the Marlins' Giancarlo Stanton (59 home runs in 2017) and Yankees rookie Aaron Judge (52) flexed their muscle on defense as well on the way to nominations for their respective leagues' Gold Glove Award in right field.
Many finalists already boast an impressive history with the Gold Glove Award, which is presented by Rawlings, and will be looking to add another. In the AL, Royals catcher Salvador Perez and left fielder Alex Gordon, as well as Red Sox second baseman Dustin Pedroia, each look to win the award for a fifth time.
In the NL, Cardinals catcher Yadier Molina seeks his ninth career Gold Glove Award; he's earned all eight since 2008. Rockies third baseman Nolan Arenado is in position to extend his MLB record for third basemen with a fifth straight Gold Glove Award to begin his career. Cubs right fielder Jason Heyward could win his fifth Gold Glove Award, which would also be his fourth straight.
• Cast your vote for Best Defensive Player, more in 2017 Esurance MLB Awards
This year's Gold Glove Awards represent just one way the game's top performers will be recognized. Voting is underway now for the Esurance MLB Awards, which annually honor MLB's greatest achievements as part of an industry-wide balloting process. MLB Awards season will culminate on Friday, Nov. 17, when winners are announced live on MLB Network and MLB.com starting at 8 p.m. ET.
What follows is a complete list of this year's Rawlings Gold Glove Award finalists.
AMERICAN LEAGUE
Pitchers:
LHP Chris Sale, Red Sox
RHP Marcus Stroman, Blue Jays
RHP Alex Cobb, Rays
Catchers:
Yan Gomes, Indians
Martin Maldonado, Angels
Salvador Perez, Royals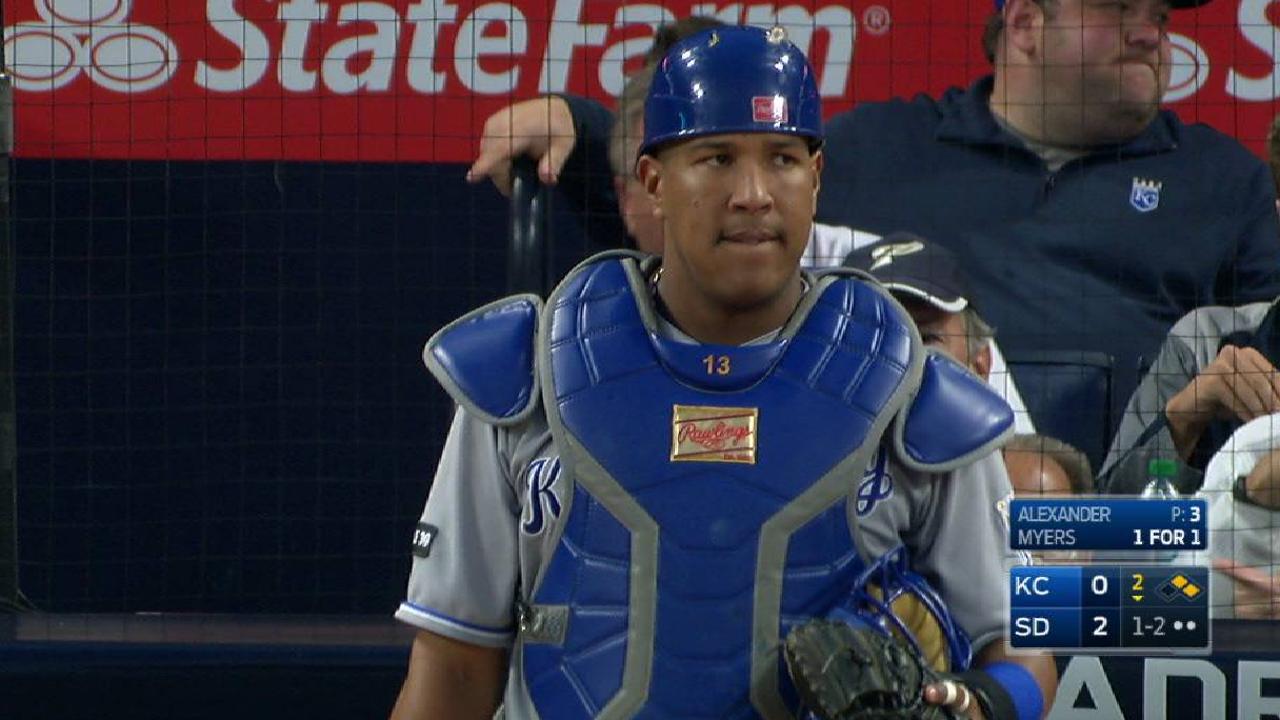 First basemen:
Carlos Santana, Indians
Eric Hosmer, Royals
Mitch Moreland, Red Sox
Second basemen:
Brian Dozier, Twins
Ian Kinsler, Tigers
Dustin Pedroia, Red Sox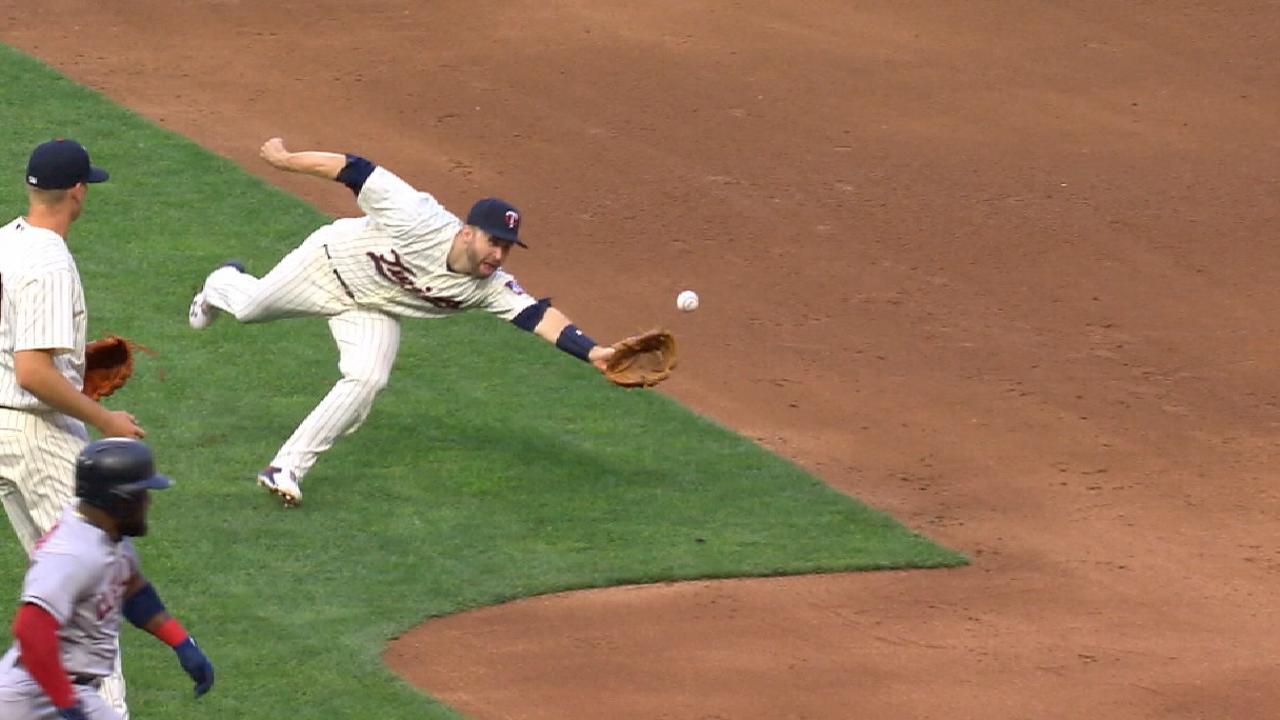 Third basemen:
Manny Machado, Orioles
Jose Ramirez, Indians
Evan Longoria, Rays
Shortstops:
Elvis Andrus, Rangers
Andrelton Simmons, Angels
Francisco Lindor, Indians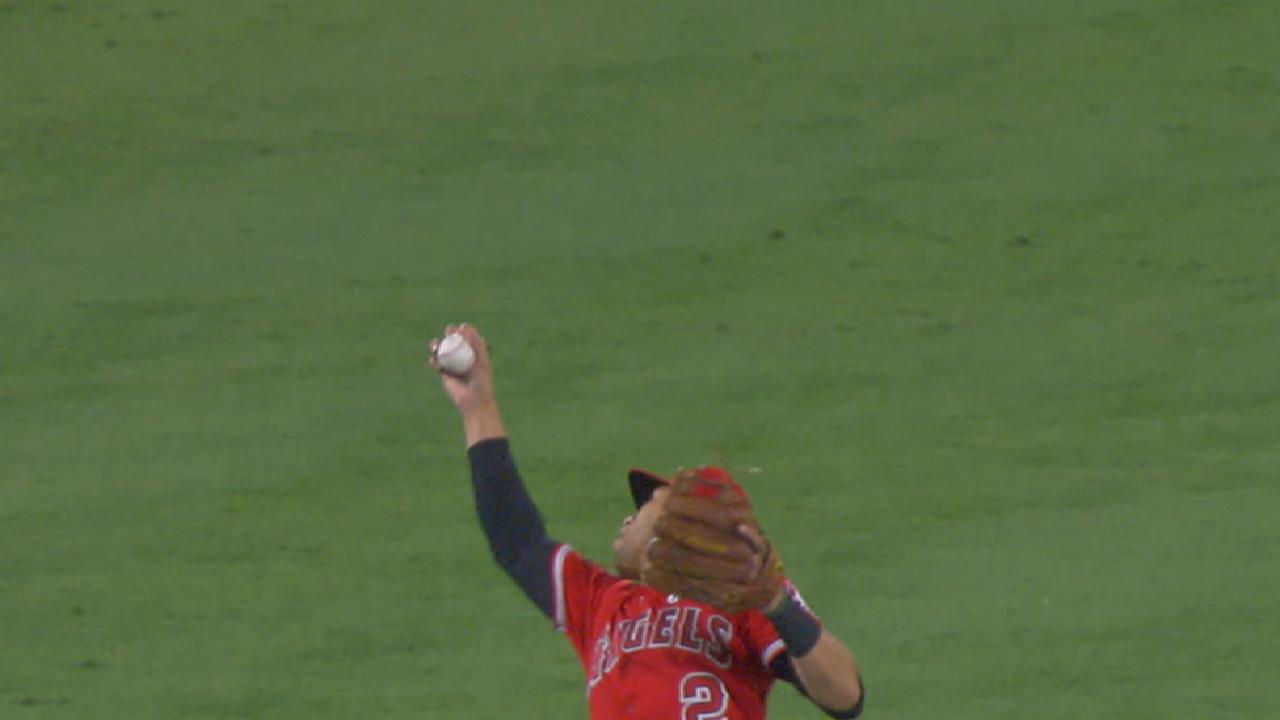 Left fielders:
Brett Gardner, Yankees
Alex Gordon, Royals
Justin Upton, Angels
Center fielders:
Lorenzo Cain, Royals
Kevin Pillar, Blue Jays
Byron Buxton, Twins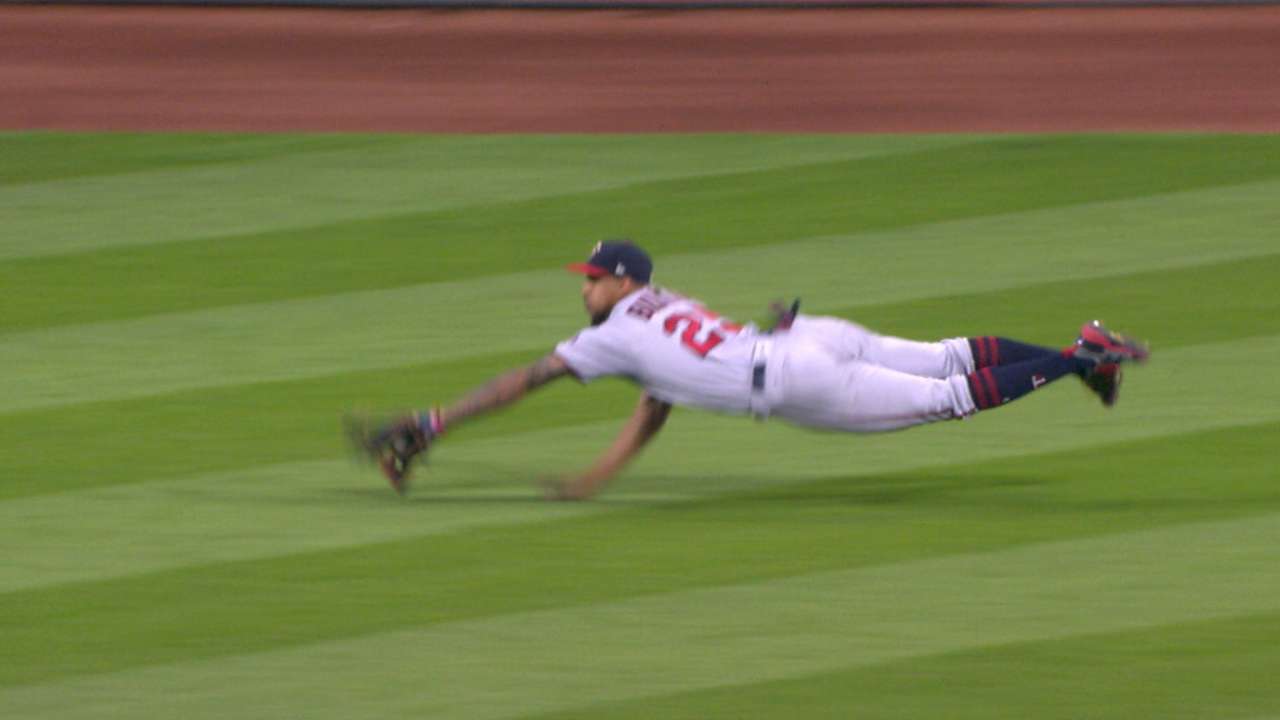 Right fielders:
Kole Calhoun, Angels
Mookie Betts, Red Sox
Aaron Judge, Yankees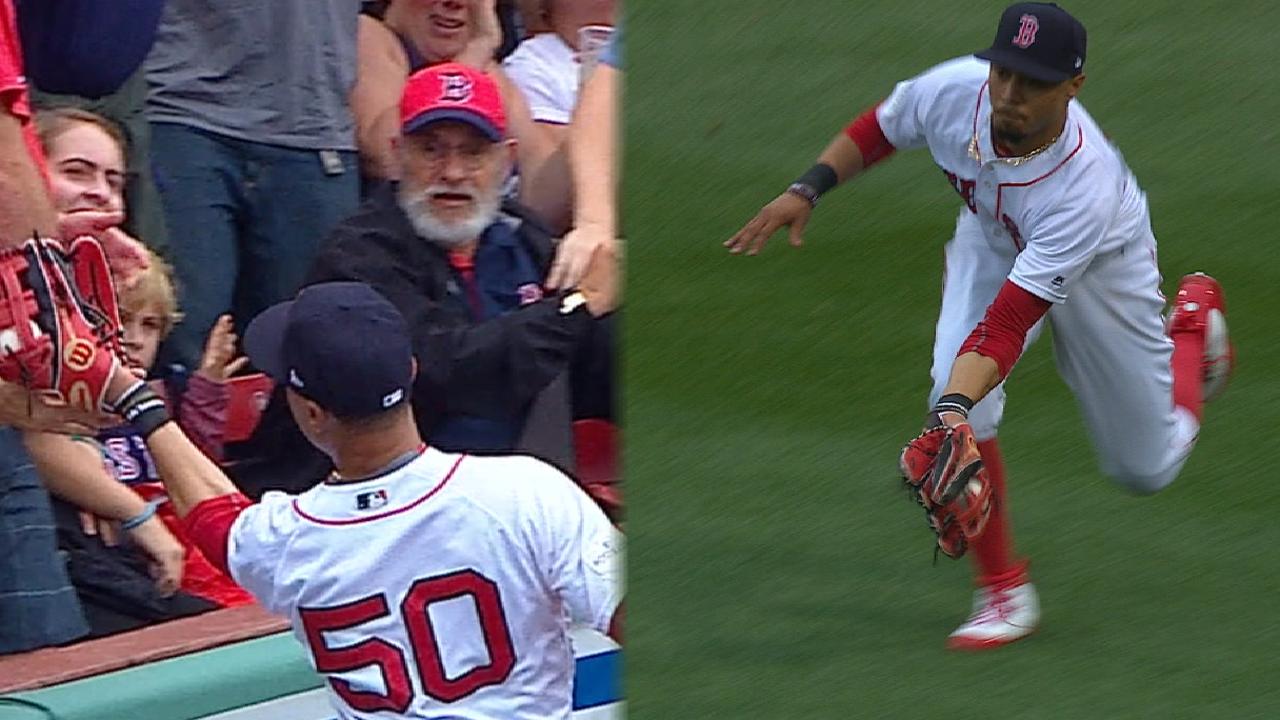 NATIONAL LEAGUE
Pitchers:
RHP R.A. Dickey, Braves
RHP Zack Greinke, D-backs
RHP Zach Davies, Brewers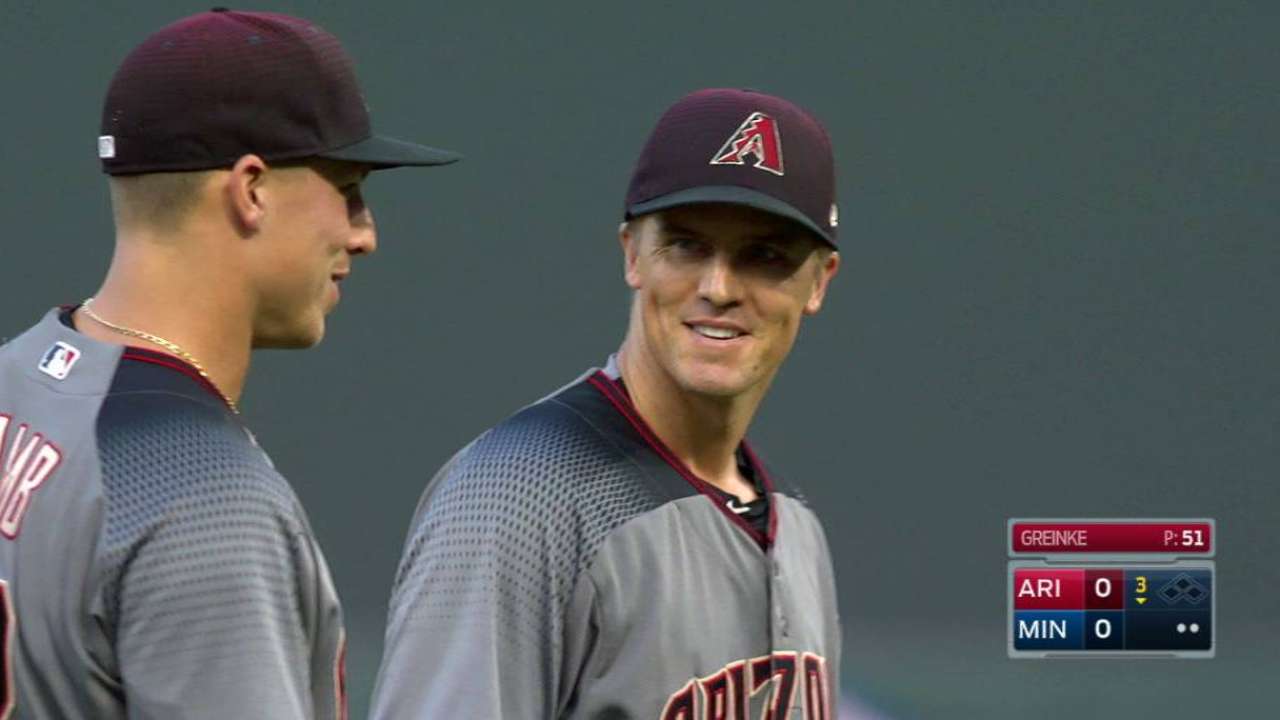 Catchers:
Buster Posey, Giants
Yadier Molina, Cardinals
Tucker Barnhart, Reds
First basemen:
Joey Votto, Reds
Paul Goldschmidt, D-backs
Anthony Rizzo, Cubs
Second basemen:
DJ LeMahieu, Rockies
Dee Gordon, Marlins
Ben Zobrist, Cubs
Third basemen:
Nolan Arenado, Rockies
Anthony Rendon, Nationals
David Freese, Pirates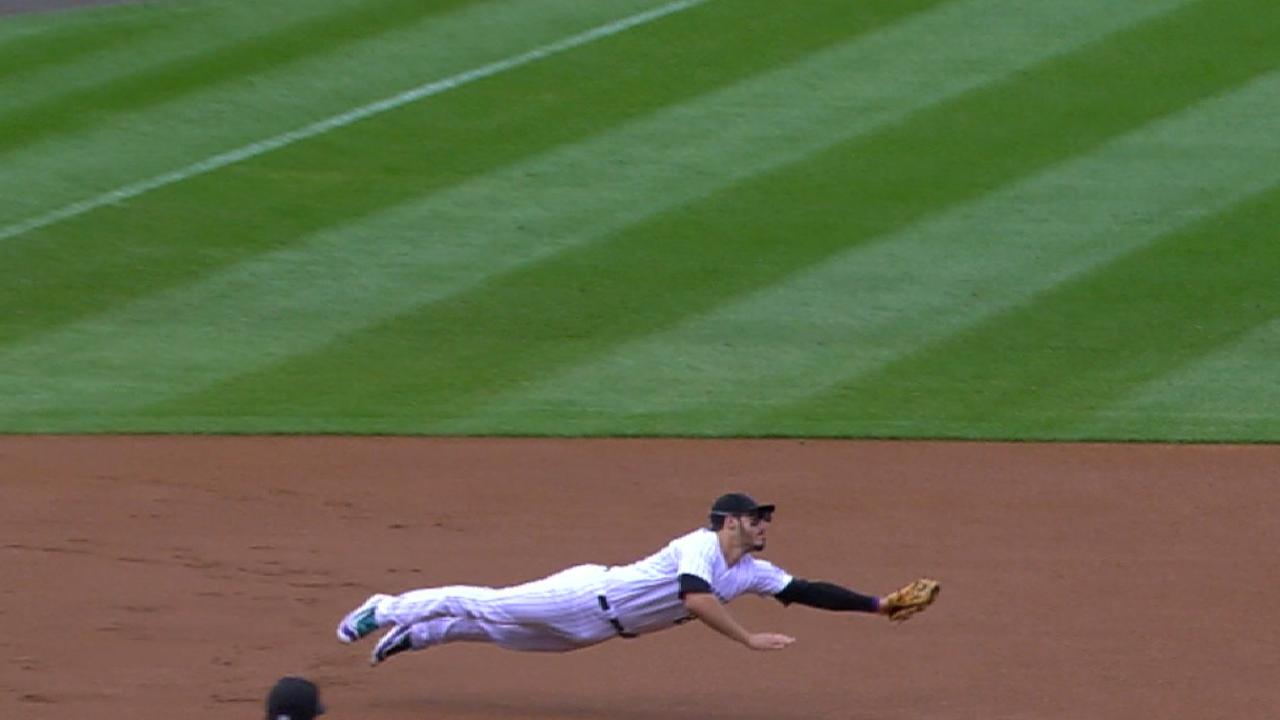 Shortstops:
Freddy Galvis, Phillies
Brandon Crawford, Giants
Corey Seager, Dodgers
Left fielders:
Gerardo Parra, Rockies
Adam Duvall, Reds
Marcell Ozuna, Marlins
Center fielders:
Billy Hamilton, Reds
Michael A. Taylor, Nationals
Ender Inciarte, Braves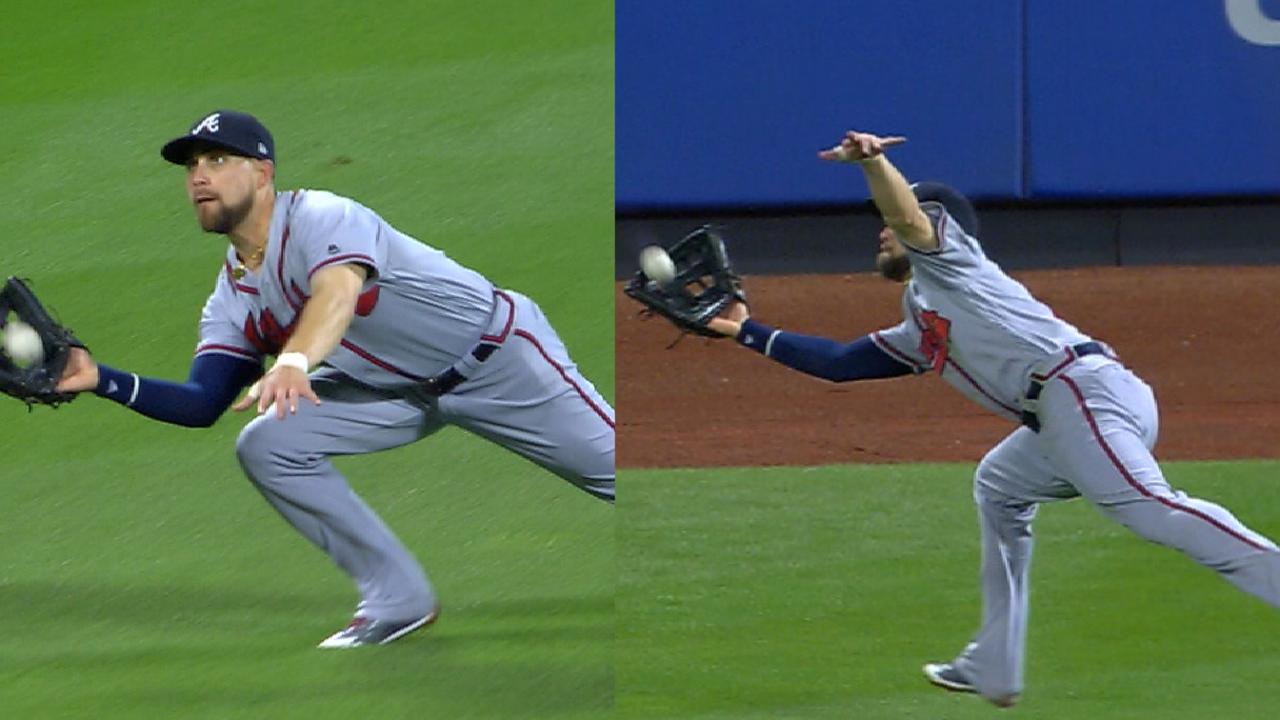 Right fielders:
Yasiel Puig, Dodgers
Giancarlo Stanton, Marlins
Jason Heyward, Cubs
Manny Randhawa is a reporter for MLB.com based in Denver. Follow him on Twitter at @MannyOnMLB. This story was not subject to the approval of Major League Baseball or its clubs.