Chance at reaching playoffs goes by wayside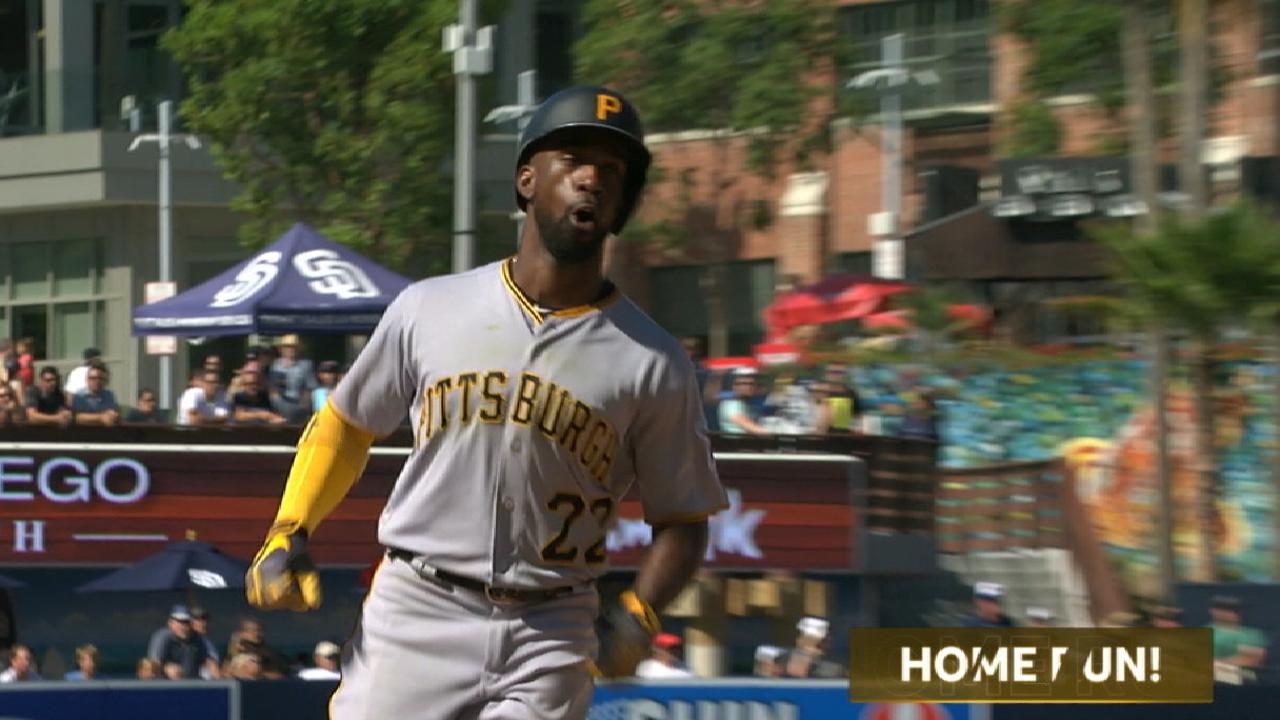 PITTSBURGH -- Only two years removed from a 98-win campaign, the Pirates took another step back this season. They had high hopes entering the year, believing they were capable of bouncing back and landing in the postseason after a down 2016.
Instead, the Pirates were eliminated from playoff contention on Sept. 16 -- weeks after they were realistically out of it -- and ensured a second straight losing season shortly afterward. The Bucs were the only National League Central team that didn't spend a day in first place, and they only spent two days above .500: One when they were 3-2, and again when they were 49-48.
The Pirates recorded only one winning month, a 14-11 July in which they stormed back into the NL Central race. On July 21, they were one game over .500 and two games behind the division-leading Cubs.
Then came a slump. Pittsburgh climbed back to .500 on Aug. 11, sitting three games behind the Cubs, but the Pirates then lost 26 of their next 36 games.
The same leadership group will remain in place, as general manager Neal Huntington and manager Clint Hurdle signed four-year contract extensions in early September. Now, they must work toward improving in 2018 and beyond, trying to rediscover the form that made them contenders from '13-15. But first, let's take a look back at the storylines that defined the Pirates' 17 season.
1. Stable starters?
The Pirates used only seven starting pitchers this season, an increasingly rare sign of rotation stability. The odd part of it is that each starter was plagued by inconsistency. Gerrit Cole was healthy and often electric, but his overall numbers were dragged down by home runs and big innings. Ivan Nova started off great, but he slumped badly in the second half (5.83 ERA).
The Bucs knew their young starters would endure growing pains, and they did. Tyler Glasnow struggled for 12 starts and got sent back to Triple-A Indianapolis. Jameson Taillon was outstanding early on, even as he returned from testicular cancer, but he lost his way after the All-Star break (5.96 ERA). Chad Kuhl reinvented himself, leaning on a big fastball and a new curveball, and he didn't hit his stride until July.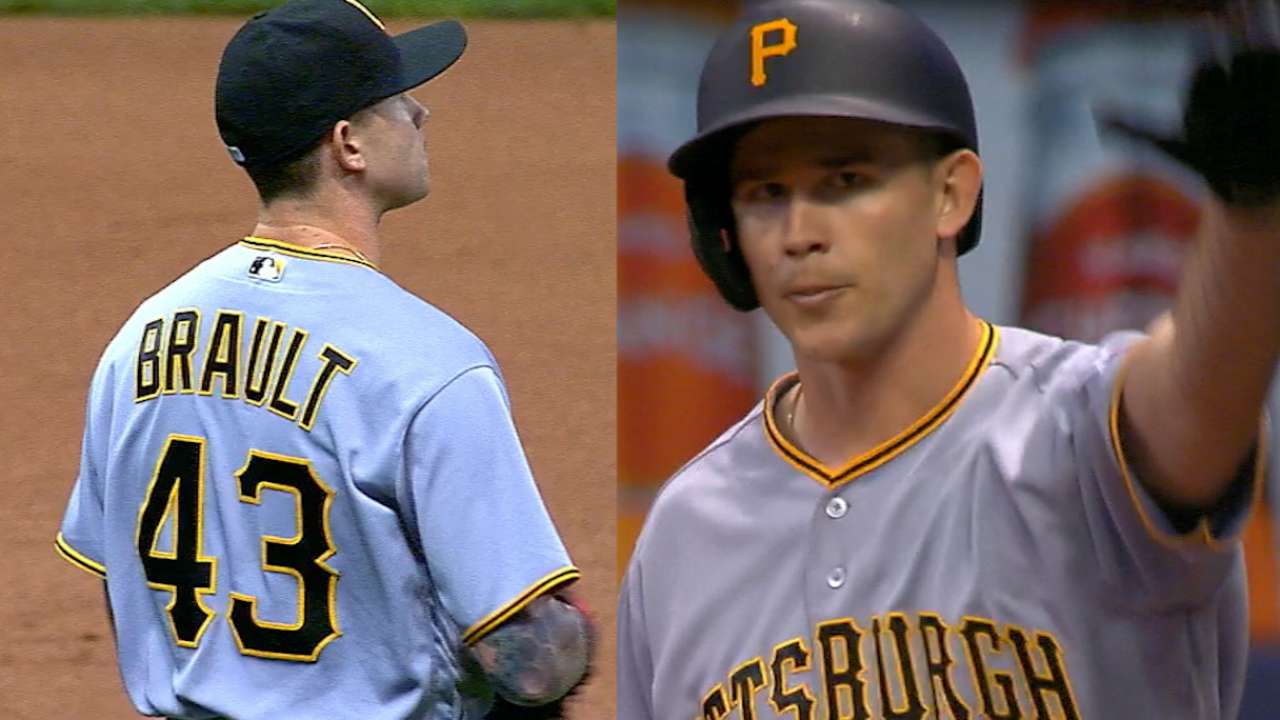 On the bright side, Trevor Williams emerged as a dependable starter and held down a rotation spot from early May until the end of the season. Lefty Steven Brault found a more aggressive mindset and dominated at Triple-A, and that success followed him to Pittsburgh in September (2.37 ERA).
The Pirates' young rotation could be the key to a turnaround in 2018, and the organization saw positive signs from all of the arms -- just not consistently enough to contend this year.
2. Ninth-inning nightmare
During Players Weekend in August, Felipe Rivero took the mound with "Nightmare" on the back of his customized jersey. It was a fitting nickname for a pitcher who quickly turned into one of the Majors' most effective closers (1.67 ERA, 21 saves).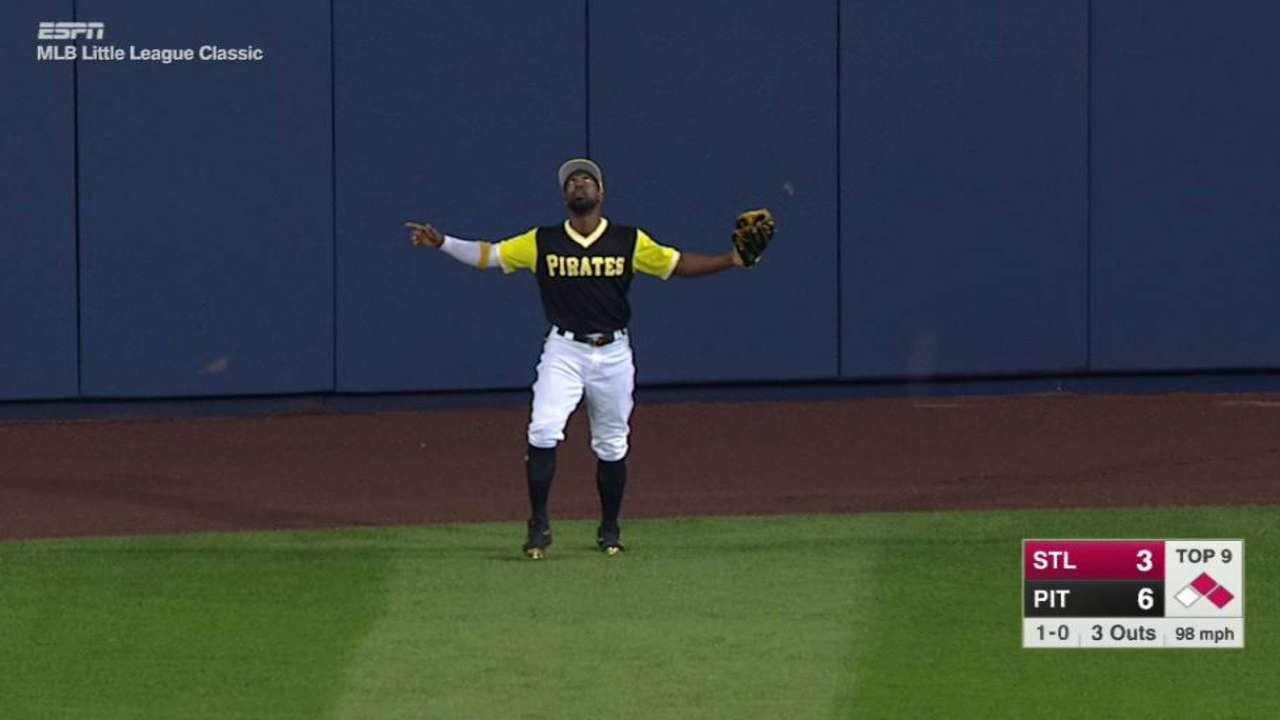 After starting out as a setup man for former closer Tony Watson, Rivero took over the job in mid-June and never looked back. Half of Pittsburgh's yield in the July 2016 trade that sent Mark Melancon to Washington, Rivero should be a flame-throwing fixture in the back of the Bucs' bullpen for years to come.
3. Ring it
This season created a lot of questions for the Pirates, but it answered one: Their first baseman of the future is here. For all his ups and downs, rookie Josh Bell showed enough promise to end the Pirates' long-running carousel at first base.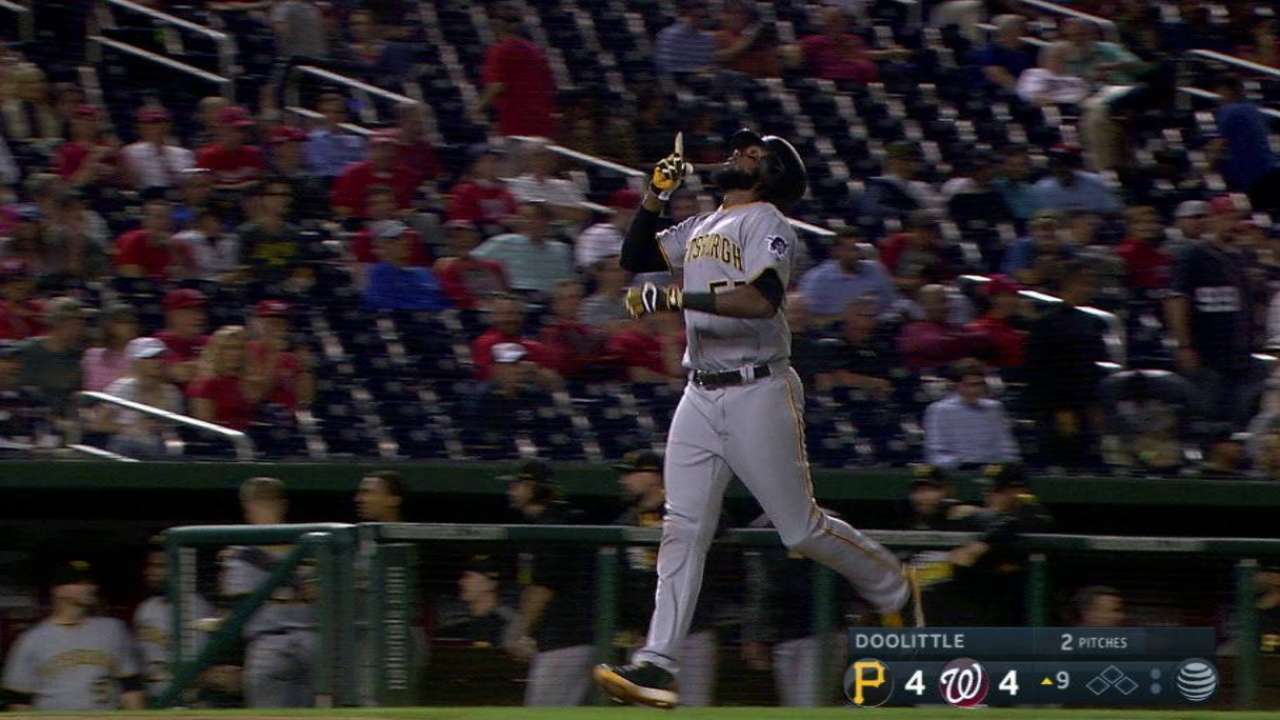 Pittsburgh has had a different Opening Day first baseman each season since 2009. Bell should end that cycle next March, becoming the first to start on back-to-back Opening Days since Adam LaRoche ('07-09). Bell struggled early at the plate and fell off late, but he displayed power from both sides of the plate and surprising polish on defense.
4. Power surge
Amid a record-breaking home run surge throughout the Majors, the Pirates were one of the lightest-hitting teams in the Majors this season. Pittsburgh hit for less power than nearly every team in the league, one reason for its overall decline offensively, but a handful of homers were among the most memorable moments.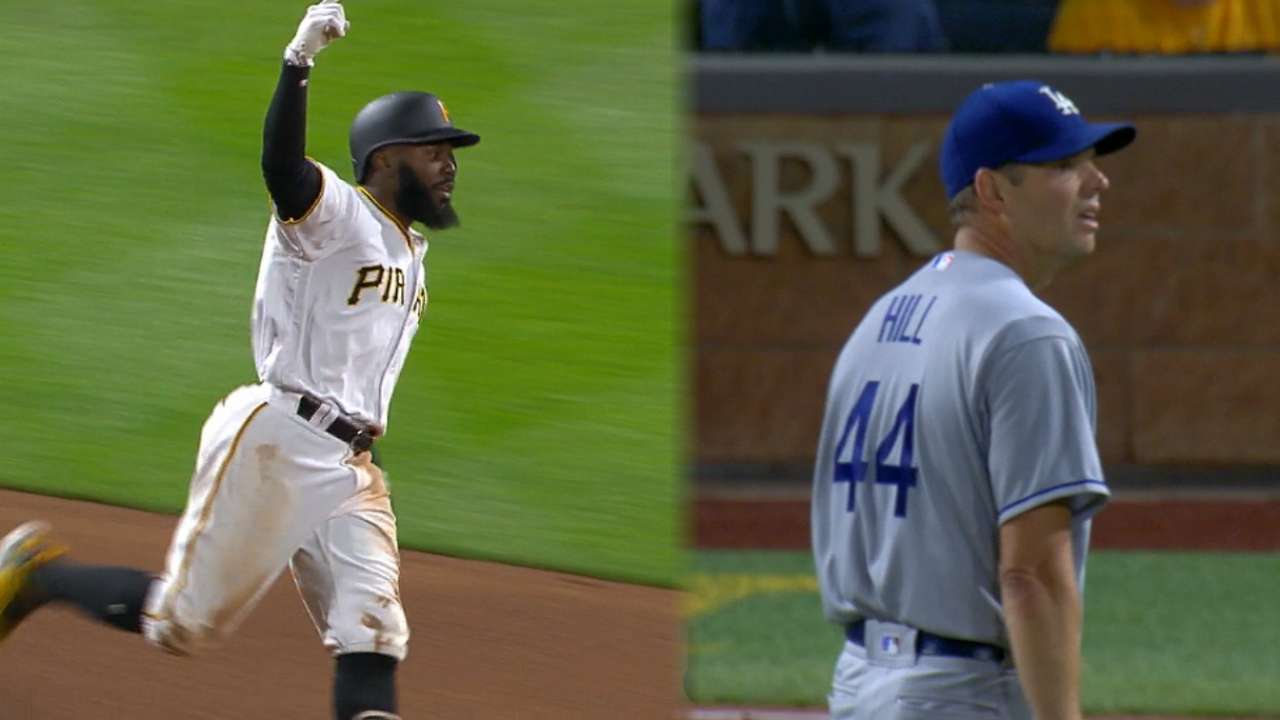 Josh Harrison went deep to end Rich Hill's no-hit bid at PNC Park. Sean Rodriguez crushed a walk-off shot in his first game back in Pittsburgh. Bell slammed a ball into the parking lot during the inaugural MLB Little League Classic. And Andrew McCutchen homered three times in San Diego on July 30, ending a torrid 56-game stretch in which he slashed .369/.473/.687 with 16 homers, 46 RBIs and more walks (37) than strikeouts (35).
5. Restricted, suspended, disabled
When asked to diagnose the Pirates' offensive issues this season, Hurdle pointed to a "lack of participation." In other words, the Bucs believe they struggled offensively because of who wasn't here and who couldn't stay on the field.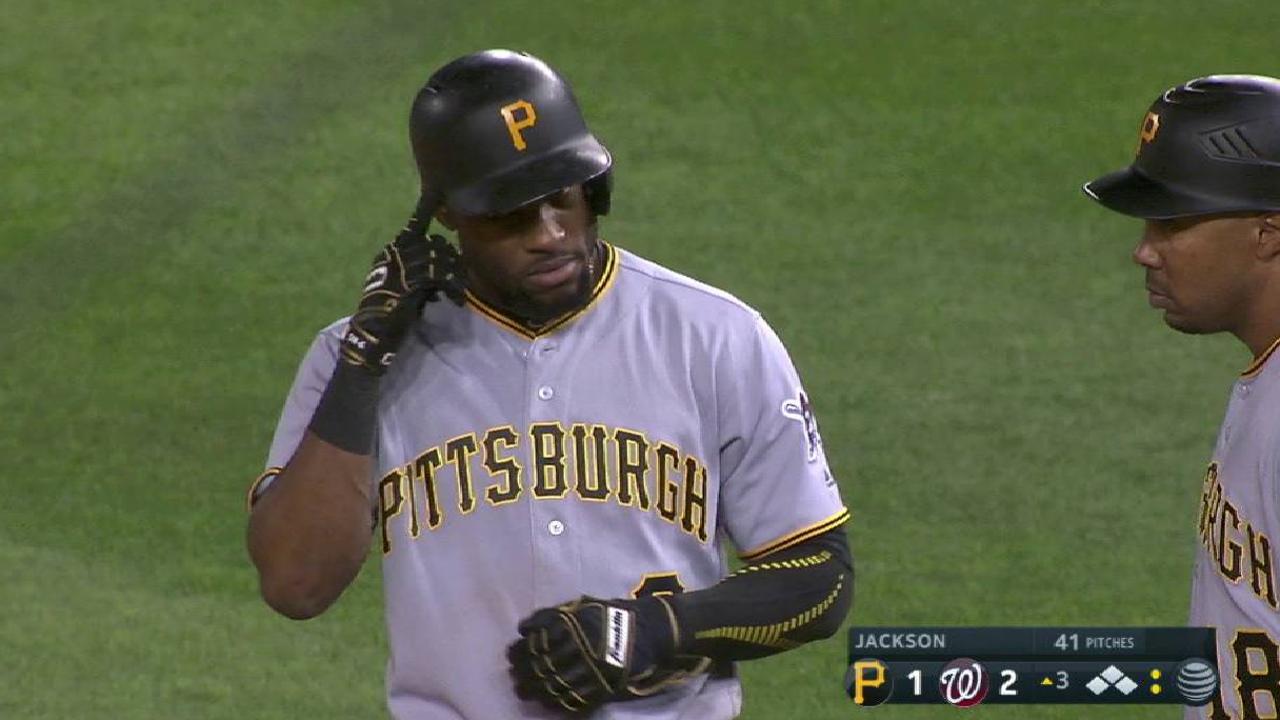 Those absences forced the Pirates to dig into their depth early and often. They also created holes in a lineup built around contact, on-base ability and a keep-the-line-moving mentality.
Chief among that group is third baseman Jung Ho Kang, who spent the season on the restricted list because he could not acquire a work visa following an offseason DUI arrest. Starling Marte was suspended 80 games after a positive test for the performance-enhancing substance Nandrolone, and he was slow to adjust when he returned. Gregory Polanco and Francisco Cervelli spent a significant part of the season on the disabled list, and they were often banged up when they did play.
Adam Berry has covered the Pirates for MLB.com since 2015. Follow him on Twitter and Facebook and read his blog. This story was not subject to the approval of Major League Baseball or its clubs.