Kontos rejoins Bucs, eyes late-inning role
Righty reliever returns from DL, with Polanco, Frazier set to be activated Friday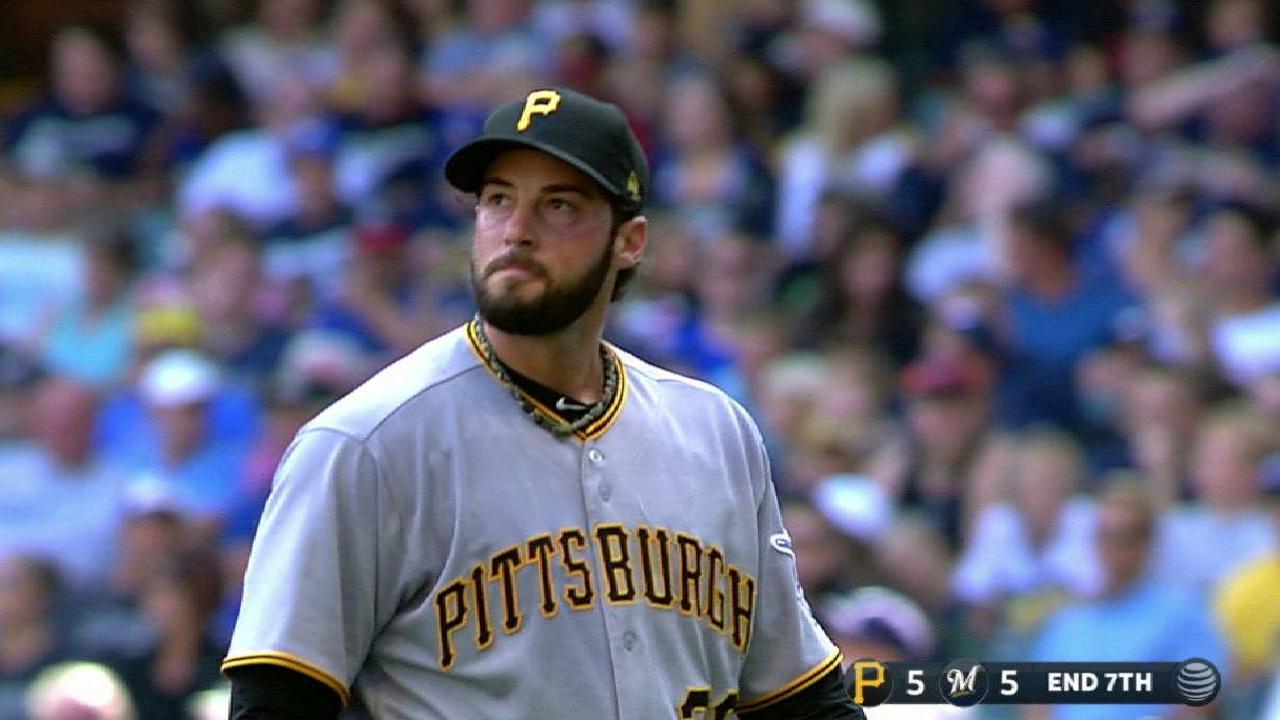 PITTSBURGH -- The Pirates will use the final three weeks of the season as a sort of sneak peek at their 2018 bullpen, and that group returned a potentially significant member before Thursday's series finale against the Cubs at PNC Park.
Right-hander George Kontos was activated off the disabled list after missing the previous 15 games with a strained right groin. Claimed off waivers from the Giants last month, Kontos could play a major role toward the back end of next year's bullpen.
"We'd like to get him in the fold. We can watch him for a period of time here, hopefully put an eye on him for three weeks," Pirates manager Clint Hurdle said. "Definitely can help us out back there. He's got some really good Major League experience."
The Pirates will use Kontos, right-hander Daniel Hudson and rookie Dovydas Neverauskas in front of closer Felipe Rivero the rest of the month. They don't have a designated eighth-inning setup man, but all of the aforementioned pitchers could get some work in the late innings. As could Edgar Santana, who's likely to finish the postseason with Triple-A Indianapolis before rejoining Pittsburgh's bullpen.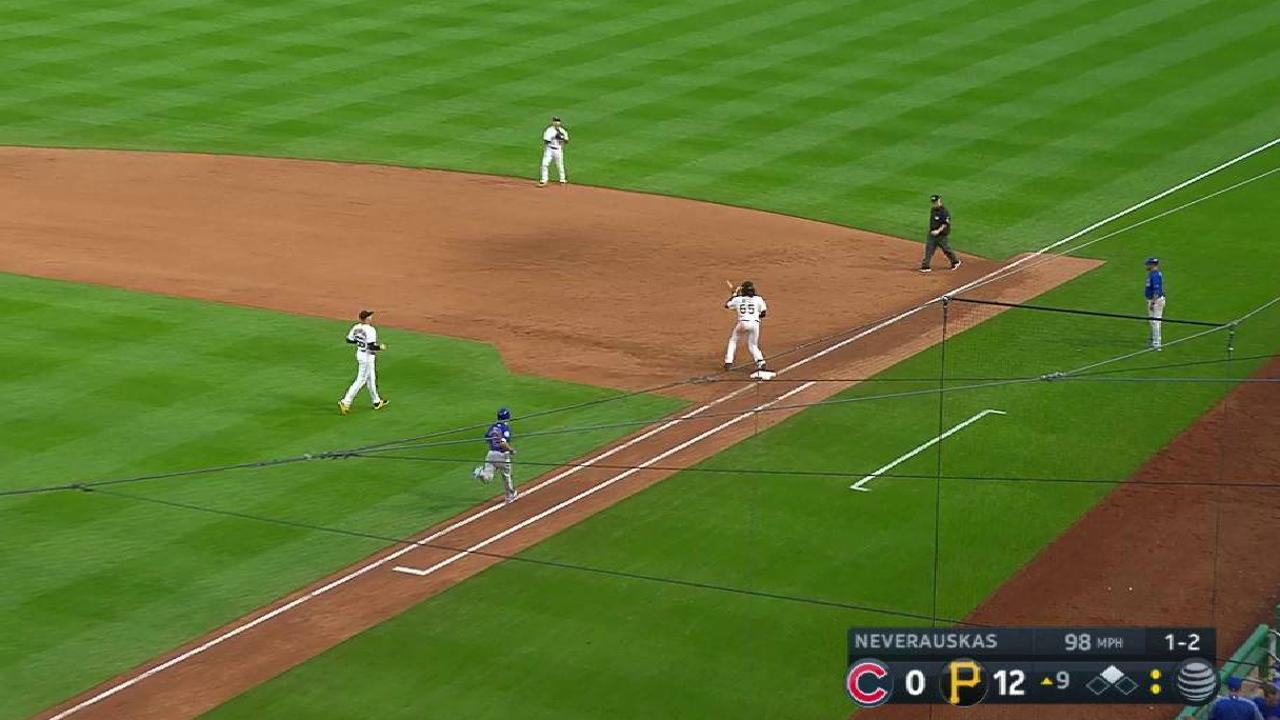 Unlike Neverauskas (Pirates' No. 25 prospect) or Santana (No. 22), Kontos has plenty of experience pitching in big situations. The 32-year-old reliever spent 5 1/2 seasons with the Giants and posted a 3.05 ERA in 300 appearances for San Francisco. Despite his extensive experience, he is under club control through 2019.
"That was one of the exciting parts about acquiring him to start with," Hurdle said. "He's been a part of a very successful organization, pitched in a very good bullpen for five years and was an important part of it in different roles."
The idea of being a trusted late-inning reliever has appealed to Kontos since the moment the Bucs acquired him Aug. 5. He has said as much to general manager Neal Huntington, Hurdle and pitching coach Ray Searage.
"I always felt I had been capable of handling a role that was later in the game," Kontos said. "I just thanked them. It's definitely confidence-building when you know your pitching coach and manager have faith that you can do the job in those later innings."
Kontos was off to a strong start with the Pirates, allowing only one run on two hits and a walk while striking out seven over five innings, before the groin strain sidelined him. He'd like to pick up where he left off and head into the offseason on a positive note.
"Been feeling good," Kontos said. "Just looking forward to getting back out there and helping out the team."
Gregory Polanco and Adam Frazier should join Kontos in being activated off the disabled list before the Pirates' series opener Friday night in St. Louis. Both players completed their rehabilitation work on Wednesday and hit on the field Thursday.
Their playing time may be reduced as they ease back into the mix, particularly with the Pirates taking a long look at outfield prospect Jordan Luplow, their No. 20 prospect.
"We'll just look to move men where it makes sense. We're probably not going to extend days of play for Adam or Gregory at this time," Hurdle said. "We're going to wait and see, but I do anticipate continuing to find time for Luplow and also wanting to get Gregory in position where hopefully he can get both feet on the ground and finish with an offensive swing and some defensive mobility."
Adam Berry has covered the Pirates for MLB.com since 2015. Follow him on Twitter and Facebook and read his blog. This story was not subject to the approval of Major League Baseball or its clubs.