In-command Brault zooms to Triple-A ASG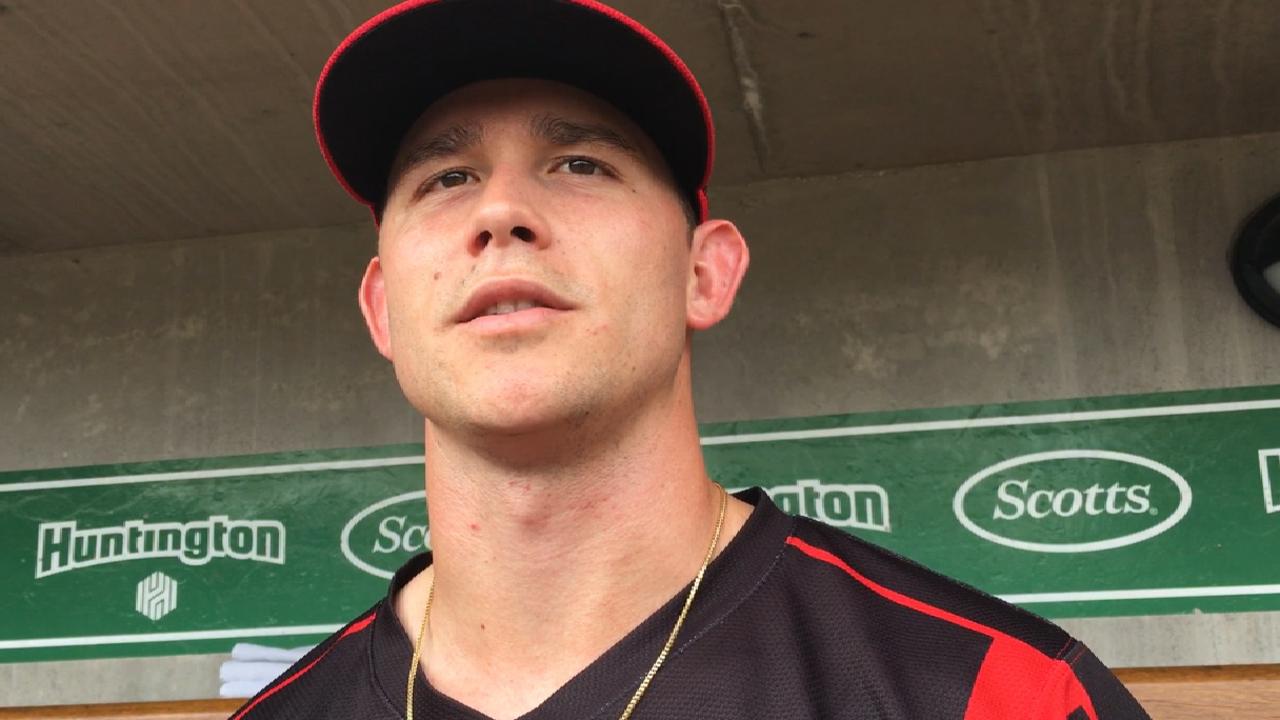 COLUMBUS, Ohio -- The conversation wasn't necessarily easy for Steven Brault, but it may have set his season on track.
In late April, Triple-A Indianapolis manager Andy Barkett told the 25-year-old left-hander, simply, the only way he'd be consistently successful was by attacking the strike zone more. Respecting his manager's honesty, Brault decided he would no longer nibble around the strike zone.
"For him to bring me aside and say, 'Honestly, you're never going to be anything if you do that,' was good," Brault said Wednesday. "It was good to hear. It was a little hard to hear, I guess. But it's helped me a lot."
Indeed, the Triple-A All-Star is 7-4 with a 2.00 ERA, a 1.11 WHIP and 88 strikeouts in 94 1/3 innings. He has pitched at least six innings in each of his last six starts while posting a 1.39 ERA.
Brault's best start of the year came June 29 in Indianapolis, when he struck out nine without a walk in eight scoreless innings on 106 pitches. General manager Neal Huntington said Brault's efficiency in that start against Durham, the result of his more aggressive approach, was "tremendous to see."
The Pirates would like to see more of it. So would Brault.
"I've actually had under-double-digit-pitch innings," he said. "It's like, 'Oh, that's right. That's how that supposed to work.' Mix some of those in, that's how you go deep in games."
Brault reflected on his situation in the visitors' dugout Wednesday at Huntington Park, where Indianapolis is playing Columbus. He is healthy, which helps, but he's found success with the same arsenal that yielded mixed results -- and a 4.86 ERA -- in eight appearances for the Pirates last season.
The Pirates' No. 8 prospect, according to MLBPipeline.com, didn't crack the roster out of Spring Training, falling behind Tyler Glasnow and Trevor Williams in the competition for the fifth starter's job. Now, he's putting up drastically improved numbers. He's using his sinker more to get quicker outs and pitch deeper into games. And he still can't crack the big league rotation.
Some players might be beating their heads against the wall, wondering what more they must do to earn the call. Not Brault.
"I wouldn't complain, but I understand that I'm getting better," he said. "As long as I'm continuing to move forward, I'm OK with it. We'll see what happens as the year progresses.
"As we've gone through this, I've realized I wasn't the right decision at the beginning of the season. I wasn't ready. I think a big part of that is just not knowing how to actually put into effect the idea of pitching in the zone. Just doing it. Committing to doing it. Being here and actually learning that and understand more what that means has made me grow a lot more as a player. I might not be able to have that experience up there because up there you don't get away with anything ever. I think it's been a good thing for me to grow to come down here."
Adam Berry has covered the Pirates for MLB.com since 2015. Follow him on Twitter and Facebook, read his blog and listen to his podcast. This story was not subject to the approval of Major League Baseball or its clubs.