Cervelli enjoys Classic experience with Italy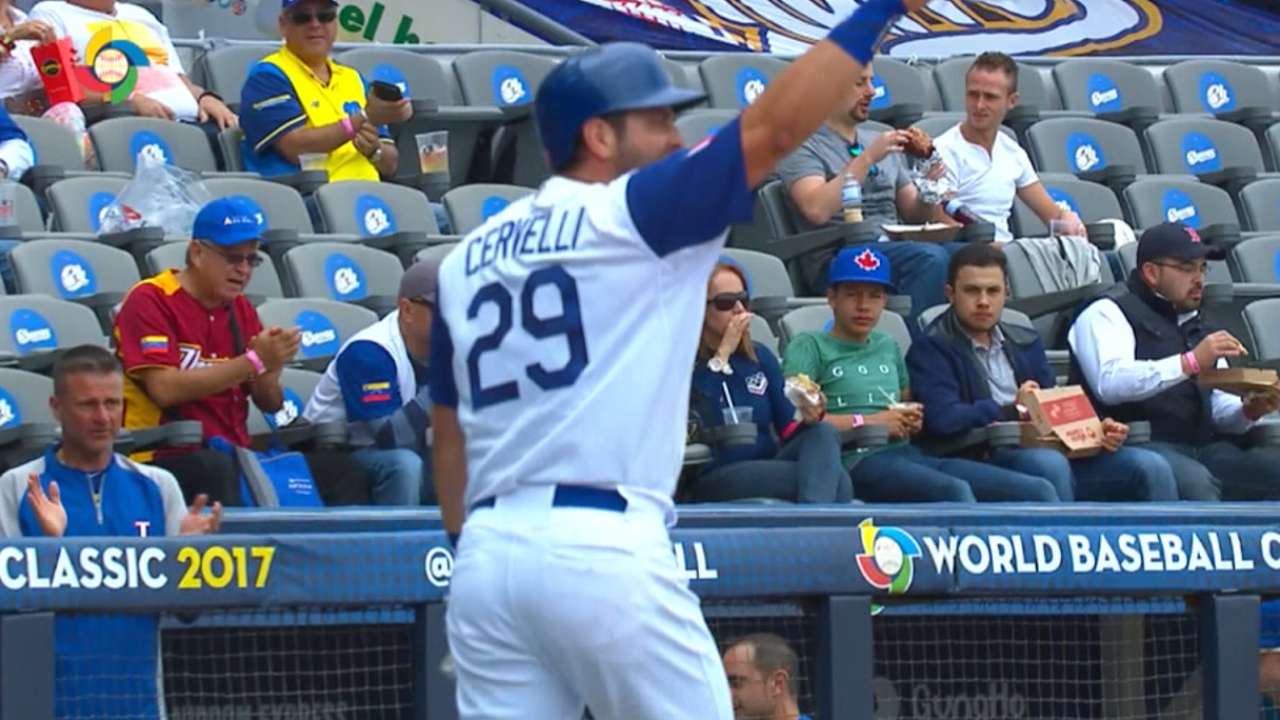 FORT MYERS, Fla. -- For Pirates catcher Francisco Cervelli, the World Baseball Classic was just as good -- if not better -- the second time around.
Cervelli returned to spring camp on Thursday after Italy was bounced from the tournament following a 4-3 tie-breaking loss to Venezuela on Monday in Mexico. Cervelli, who also played for Italy in 2009, spoke highly of the experience and the underdog team he represented.
"It was amazing. The group was incredible," Cervelli said. "It's an experience I'm never going to forget. ... The only people who believed we had a chance to make something happen were us. We faced amazing teams, the best players in the world. The guys, they were amazing."
Cervelli, born in Venezuela, said losing to his native country brought a "mix of feelings" but took pride in playing for Italy, where his father was born. Most of his family, including his parents, joined him in Mexico to watch Italy's games.
"It's special," Cervelli said. "The best thing is seeing my dad in the stands because every time he sees the Italian shirt, he just cries. This time was really special because he was able to go and enjoy."
For the Pirates, the most encouraging news may be that Cervelli reported back in good health after what he described as playoff-type games. With Opening Day still more than two weeks away, Cervelli has plenty of time to catch up with his teammates and pitchers in Florida.
"Over there, it's no time to work on anything. You've got to play," Cervelli said. "So I come back here and I've got time to do my things. I think I need to do a little bit more work, but I will be ready."
Trainer's room
Outfield prospect Barrett Barnes is day to day after leaving Thursday night's game against the Red Sox due to right hamstring discomfort, the Pirates announced.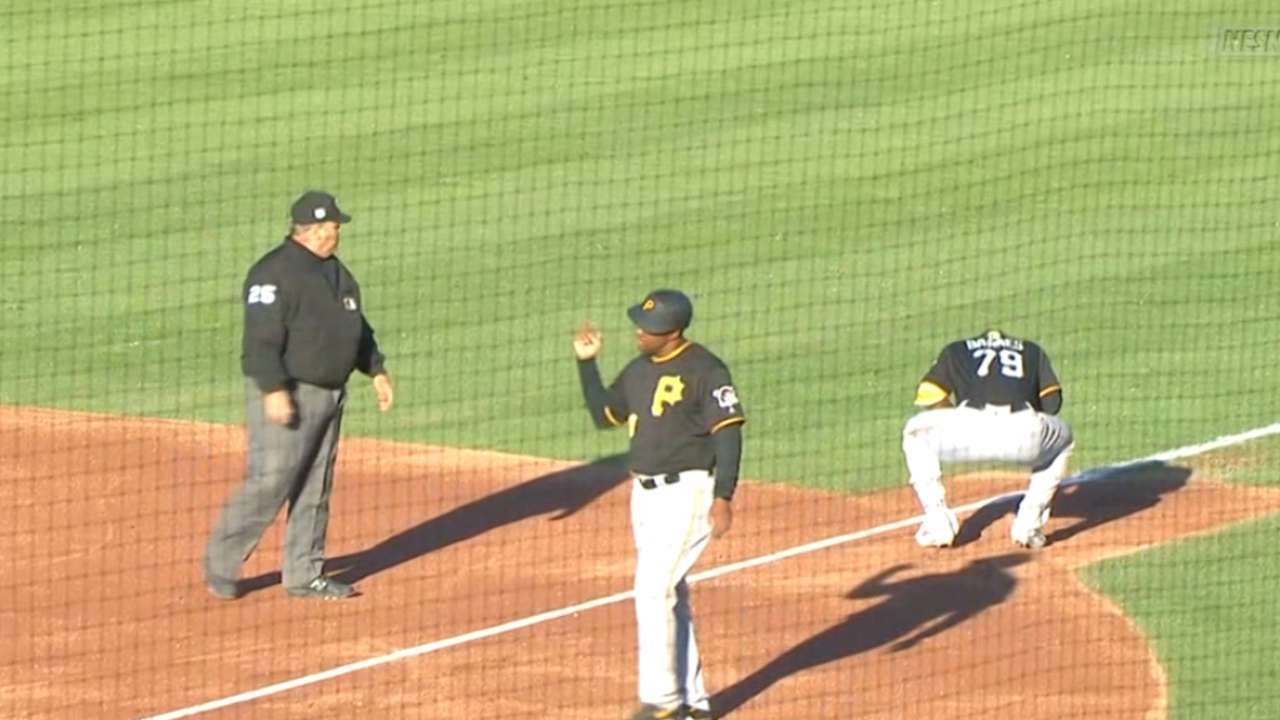 Barnes legged out an infield single against Chris Sale in the first inning, but he came up limping. Barnes grabbed his right hamstring and walked into the dugout with a trainer. He was replaced by Jordan Luplow, a daily callup from Minor League camp, who went on to rip an RBI double off Sale in the fourth inning.
Welcome back, dad
Catcher Jacob Stallings returned to the Pirates' clubhouse on Thursday morning looking rested after heading home to Nashville, Tenn., for the birth of his son, Emmitt.
Stallings had been on alert all spring, waiting for the call from his wife, Amy Beth. It came on Sunday morning, and Stallings -- a non-roster invitee who made his Major League debut last year -- immediately received permission from general manager Neal Huntington and manager Clint Hurdle to leave camp.
Stallings made the two-hour drive to Orlando, Fla., and he caught the first direct flight home. He landed at 3 p.m., he said, and made it to the hospital in time to see his first child born at 4:25 p.m.
"Good timing, for sure," he said, smiling. "It's a little weird -- not sad, but it feels weird leaving them after being there. I get to see them in a couple weeks, so it's not like it's too long. I know my wife's got it under control, so that part's fine.
"It's good to be back here, get back in the swing of things, get my legs back under me and all that. It's good to see all these guys. They've all been cool and congratulatory."
Adam Berry has covered the Pirates for MLB.com since 2015. Follow him on Twitter and Facebook, read his blog and listen to his podcast. This story was not subject to the approval of Major League Baseball or its clubs.