Meadows taking full advantage of WBC '17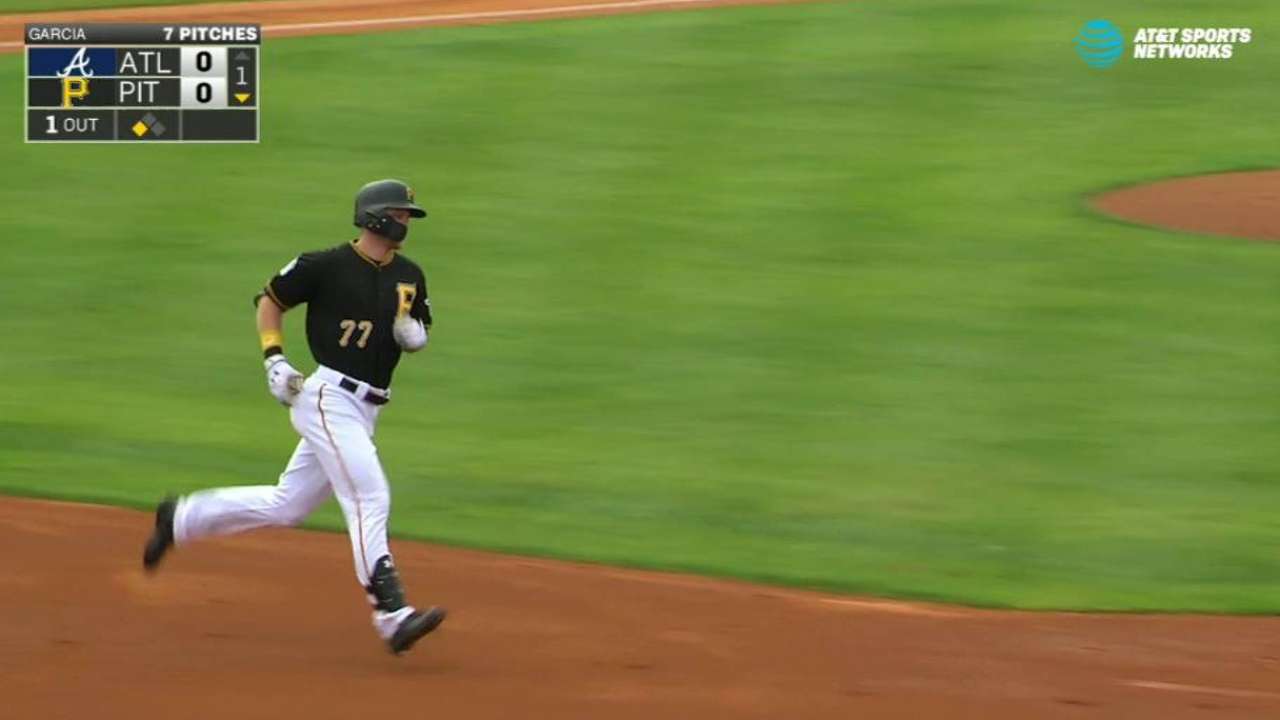 "Really excited for those guys, [it's] a special time for them," Meadows said.
It also creates quite an opportunity for one of the rising stars in the Pirates organization.
• Spring: Info | Tickets | Schedule | Gear
"You always wanna get playing time while you're here, take advantage of the time you're here," Meadows said. "It's been a great ride so far. I'm looking forward to the opportunity to get a little more playing time with those guys gone."
Meadows, the organization's No. 2 overall prospect according to MLBPipeline.com, has made the most of it reaching base safely in seven of his first eight Spring Training games, and hitting his first home run Tuesday against Atlanta. It's an impressive start, and his teammates have taken notice.
"He's an unbelievable guy, unbelievable hitter, a great player, a good person." Pirates outfielder Jose Osuna said. "A lot of chances to make the Majors very soon."
Finding a Major League home isn't easy when the starting outfield is such a solid trio, but Meadows has turned it into a positive: He's learned a lot from the likes of McCutchen, Marte and Polanco.
"We have a lot of fun out there, it's really loose," Meadows said. "I learn some stuff from them, how they go about their business. It was really fun to be out there with those guys each and every day before they left."
The biggest lesson Meadows took from his veteran outfield was the importance of staying healthy, something he couldn't do a year ago. A hamstring injury limited Meadows to just 87 games, but he still managed to hit .266 with 12 home runs, 25 doubles, 11 triples and 17 stolen bases.
"I've established a program this offseason," he said. "I realized the more I'm healthy, the more consistent I can be. When you're up and down health-wise, it's a little bit tougher to be consistent. I'm looking forward to this year, I've learned a lot, definitely."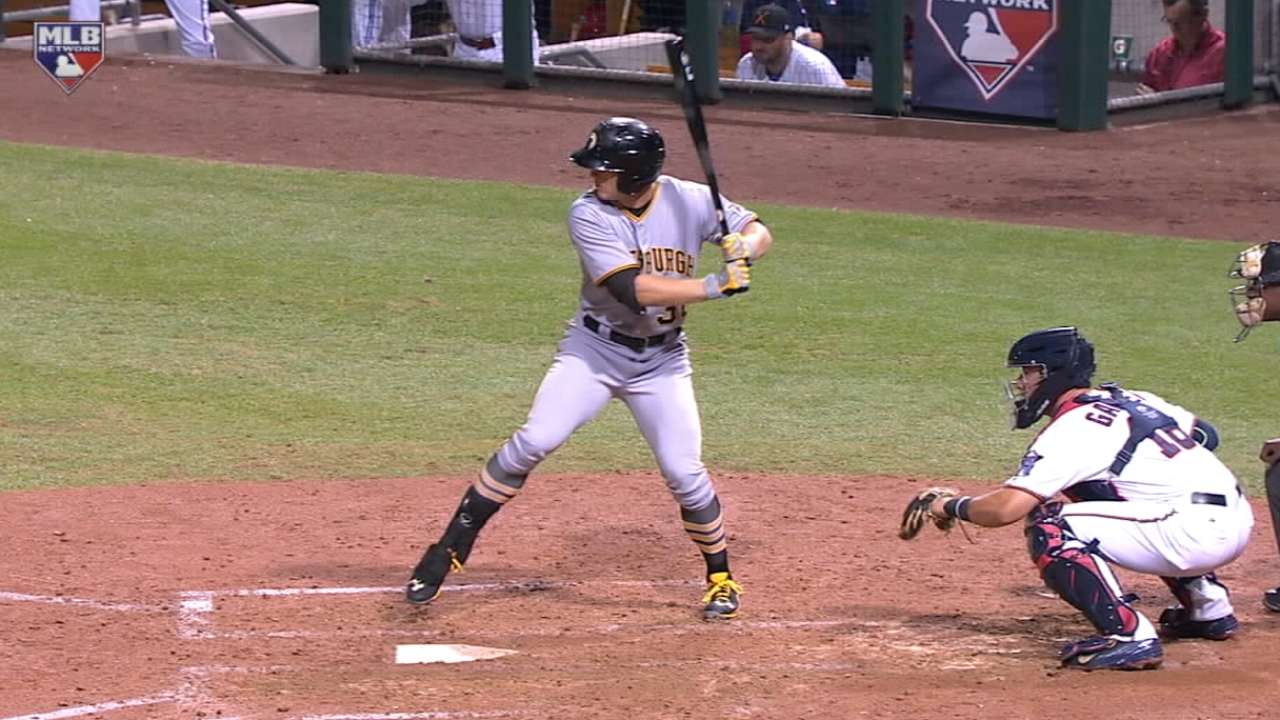 Meadows said his focus this spring is on becoming more aggressive at the plate, and not trying to rush his path to the Majors.
"I really don't try to think too outside the box, I really try to stay within myself, that's kind of how I've always been," he said. "I really let my plan just take care of anything. I really just let everything just happen. I don't try to [think] I should be here or I should be there, I really just try to enjoy the ride."
An unusual ride of playing with an idle starting outfield, but Meadows is pulling for his teammates.
"We'll see. They might end up in the championship," he said. "Those two [teams], Dominican [Republic] and USA, I'm rooting them on for sure."
In the meantime, Meadows hopes to keep making the most of his opportunity.
Mike Nabors is a contributor to MLB.com based in St. Petersburg. This story was not subject to the approval of Major League Baseball or its clubs.