Meadows, Beede among top prospect performers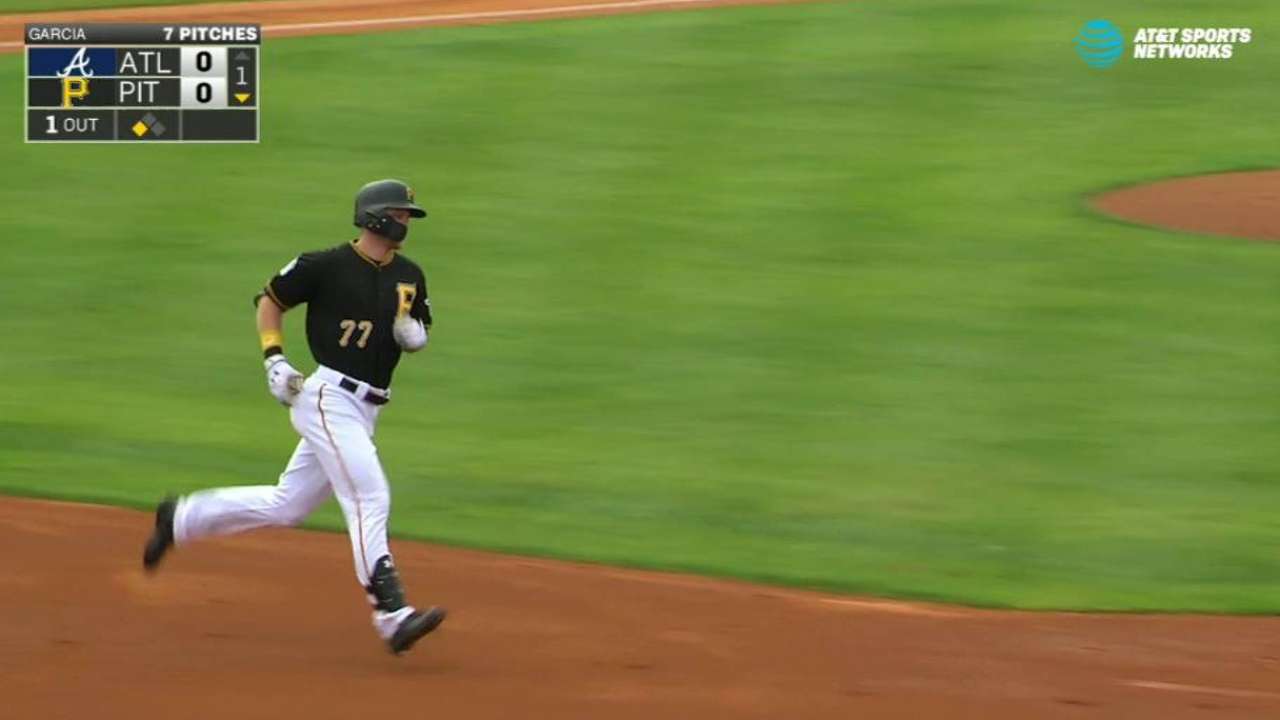 For the second time in as many days, Austin Meadows (Pirates' No. 2, No. 9 overall) gave his club an early 2-0 lead with an extra-base hit. After an RBI double on Monday, Meadows upped the ante Tuesday, going deep in his first at-bat for his first homer of Spring Training.
"It's a pretty swing. He hit the ball in the direction he needed to hit it," Pirates manager Clint Hurdle said. "We like the player. He's getting some extra [opportunities] and reps while he's here, so those things are always good when they happen for confidence."
Meadows finished 1-for-3, but wasn't the only Pittsburgh prospect to homer.
Jose Osuna (Pirates' No. 29) belted his third homer of the spring as part of a 1-for-2 afternoon. Osuna, who hit .279 with 13 homers in 133 games last season, is off to a scorching start in Spring Training. The 24-year-old has hits in seven of the eight games he's played and is slashing .471/.550/1.059.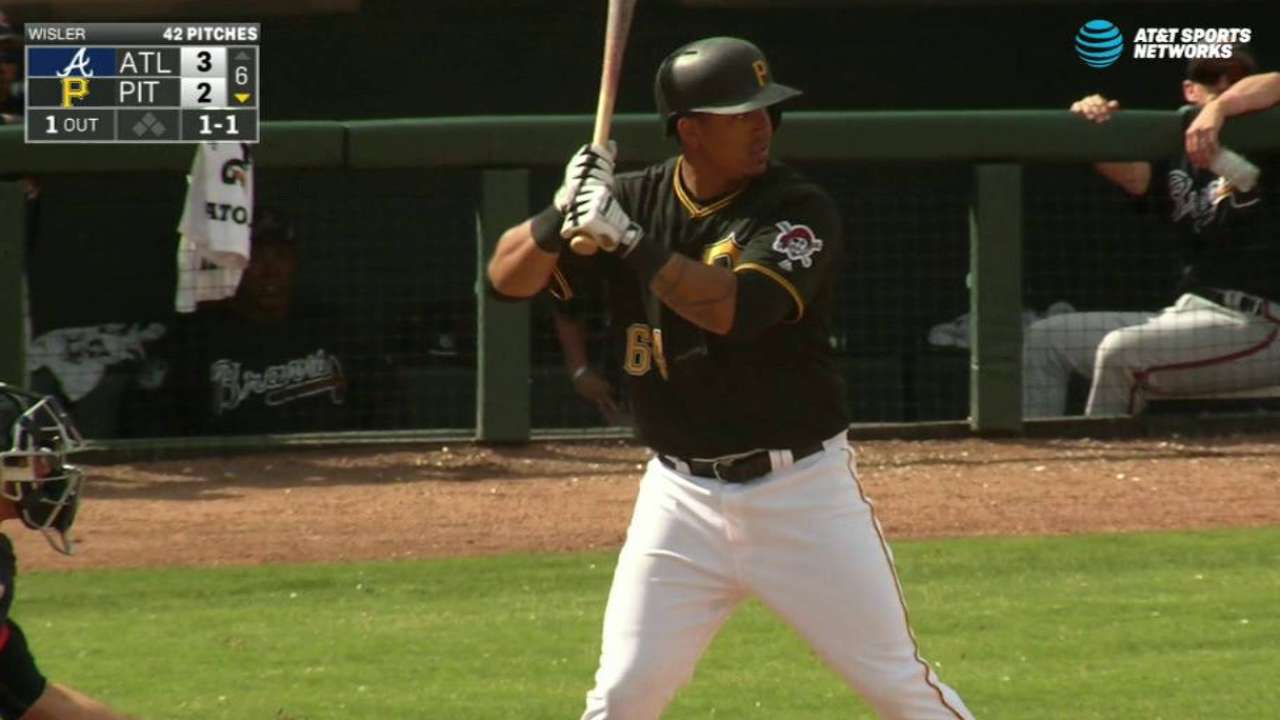 More notable performances from top prospects:
• Willy Adames (Rays' No. 1, No. 21 overall) connected on his first homer of the spring, off New York's Adam Warren in the fifth inning. Adames later drove in a run via a sacrifice fly and finished 1-for-2 with two RBIs. The 21-year-old hit a career-high 11 home runs in 132 games last season with Double-A Montgomery.
• Giants' top prospect Tyler Beede (Giants' No. 1, No. 88 overall) continued his strong spring with two more scoreless innings. The 23-year-old right-hander has totaled six innings across three games so far and has yet to give up a run. Tuesday, against the Dodgers, Beede struck out one and gave up two hits. Beede got into a bit of a jam in the fifth, but induced a groundball double play to escape the frame.
• Matt Chapman (Athletics' No. 4, No. 100 overall) went 2-for-2 with four RBIs and a run scored in the sixth inning of the A's 21-13 win over the D-backs. The A's scored 11 runs in the frame and Chapman was heavily involved. The third baseman is off to a slow start, but Tuesday's game may have helped him get going. Chapman's day began with an RBI single and concluded with a three-run triple.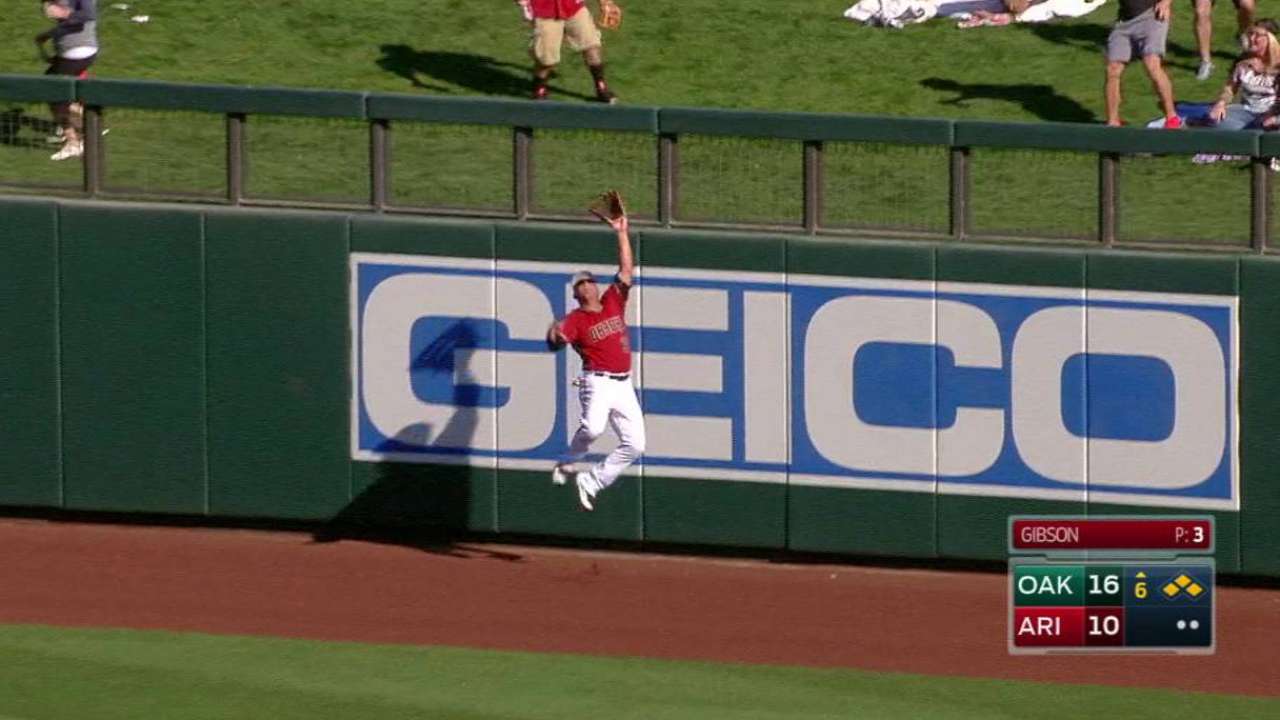 • Cardinals' No. 8 Jack Flaherty struck out a trio of Marlins in two innings. The 21-year-old gave up one hit and has now held the opponent scoreless in two consecutive outings.
• Jarlin Garcia (Marlins' No. 4) made quick work of the Cardinals, retiring the side in order on just five pitches. The left-hander struck out one and has produced a clean inning in two of his three outings this spring.
• For the second time in as many appearances, Nationals' No. 7 prospect Koda Glover struck out the side. The 23-year-old right-hander struck out 16 in 19 2/3 Major League innings last season and is continuing to put batters away at a rapid rate. Through three innings this spring, Glover has fanned seven.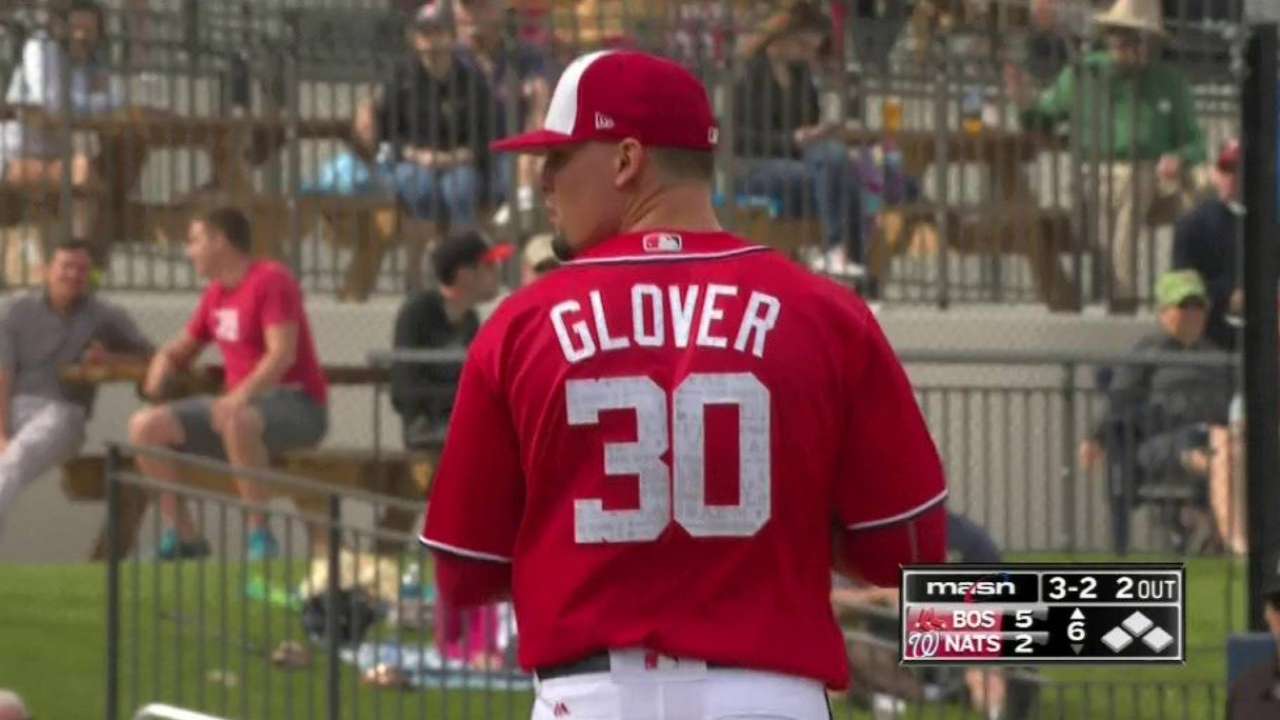 • Franchy Cordero (Padres' No. 25) was on base frequently during Padres' 7-3 win against Mexico. Cordero went 3-for-4 in the game, including a pair of doubles, with an RBI and a run scored.
• Rockies' No. 9 prospect Antonio Senzatela struck out four in his longest outing of the spring so far. Senzatela, who only made seven starts last year while battling shoulder issues, gave up just one hit in three strong innings.
• A pair of Yankees' prospects put together their first multi-hit games of Spring Training as Dustin Fowler (Yankees' No. 9) and Tyler Wade (No. 12) combined to go 4-for-5 with an RBI and a walk-off single in the Yankees' 7-6 win over the Rays.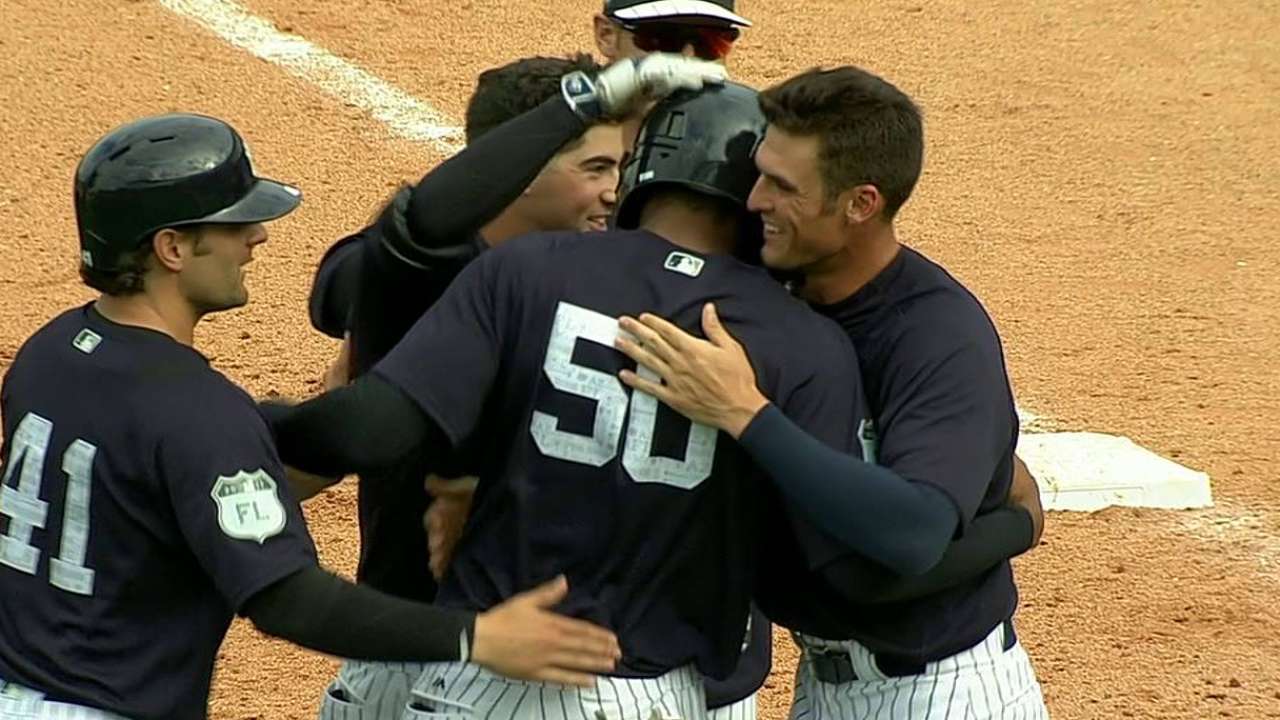 Fowler went 2-for-2 and has three hits over his past six at-bats, while Wade went 2-for-3 with a double and an RBI. Wade, 22, has hits in three of his past four games and is hitting .545 through seven games in March.
William Boor is a reporter for MLB.com. Follow him on Twitter at @wboor. This story was not subject to the approval of Major League Baseball or its clubs.