Pirates get glimpse of pitching staff's future
Taillon, Kingham, Holmes all underwent Tommy John and took mound Sunday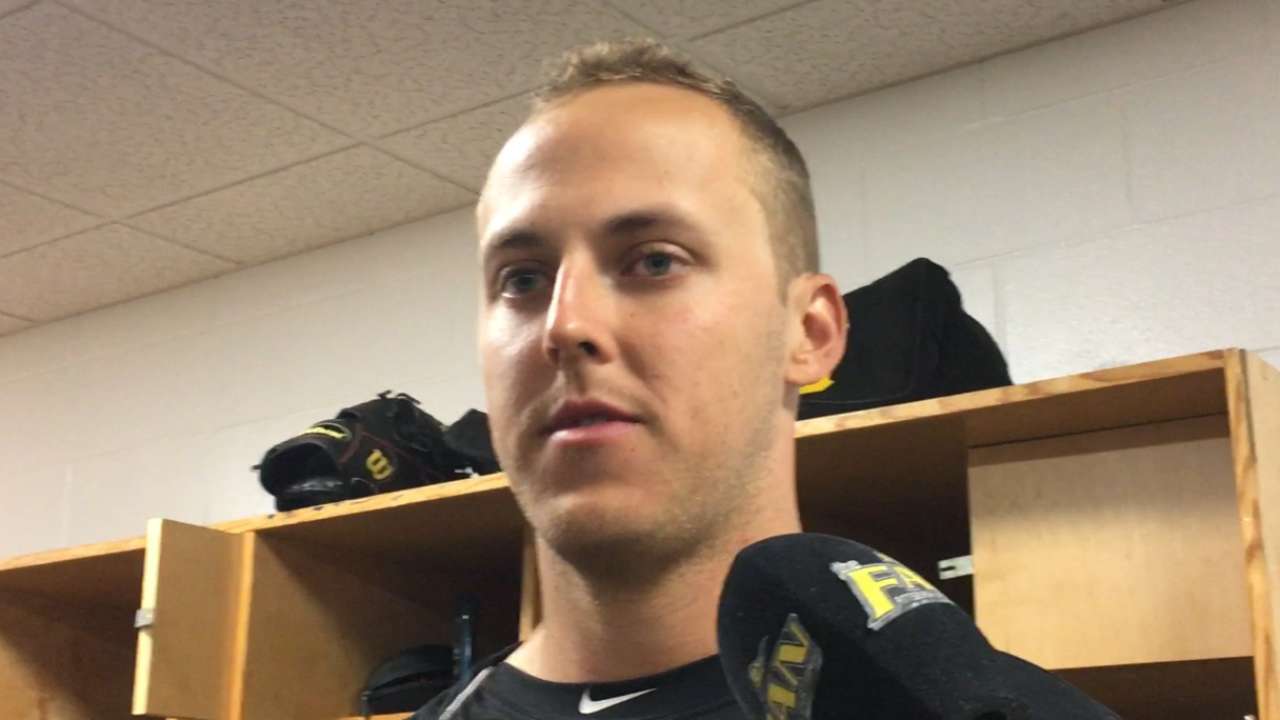 TAMPA, Fla. -- They scaled the mound one after the other Sunday afternoon at George M. Steinbrenner Field, Jameson Taillon for two perfect innings followed by Nick Kingham and Clay Holmes.
"Passing the torch," Taillon said.
All three big right-handers were products of a period when the Pirates invested heavily in projectable pitching through the Draft. They also came back from Tommy John surgery, all three of them within 14 months, and its grueling rehabilitation process. So they've gotten used to passing the torch -- inside the trainer's room, on back fields and off bullpen mounds at Pirate City, over meals and long days that might have felt monotonous without each other.
"Whenever you're rehab buddies with someone, it's deeper than a friendship," Taillon said. "It's like you've been through something with them."
• Spring: Tickets | Ballpark | 40-man roster | NRIs
The Pirates drafted Taillon (No. 2 overall) and Kingham (fourth round) in 2010 and selected Holmes (ninth round) a year later. Holmes' reconstructive elbow surgery came first, in March 2014. Then came Taillon's in April 2014 and Kingham's in May 2015.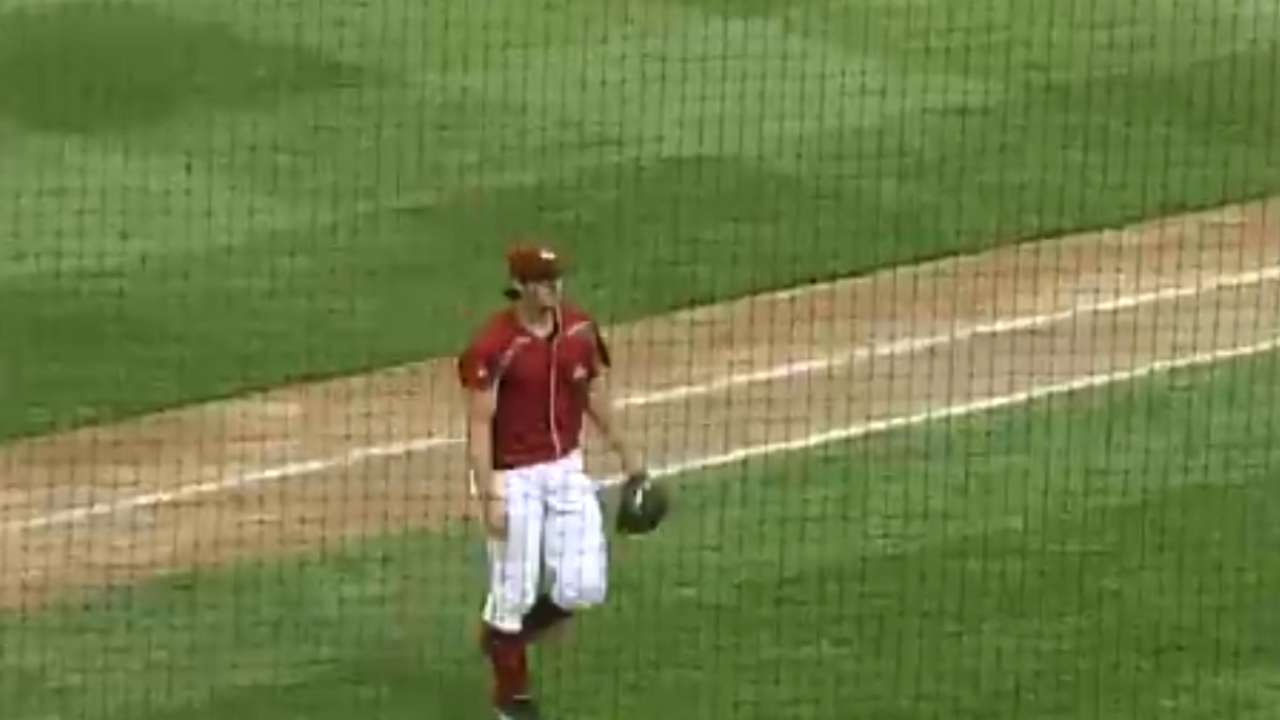 Taillon and Holmes, both standing 6-foot-5, went through the process together. They played catch every day, throwing the ball with a downhill angle and downward plane until it became muscle memory.
"We got to start coaching each other. I knew when he was right, when he wasn't, when stuff looked good," Taillon said. "We'd talk about little aches and pains. And then the friendship off the field. … I benefitted by having Clay with me through the process."
The result of that work was obvious as Taillon pounded the bottom of the strike zone in his successful Major League debut. He can see it in Kingham and Holmes, too, especially on a day like Sunday. Kingham tossed a perfect, seven-pitch third inning before allowing a run on two hits in the fourth. Holmes struck out four in two scoreless innings. The Pirates fell to the Yankees 3-2.
While Holmes returned to the mound in 2015 and put together a full Double-A season last year, Taillon was held back by a hernia surgery. So Taillon was there for the early stages of Kingham's rehab, lending an ear and advice like Charlie Morton once did for him and Holmes.
"It's just a lot better when you can go through it with someone else. They can encourage you, kind of talk you off the cliff at times," Holmes said. "It made my rehab process a lot better, just having a friend there."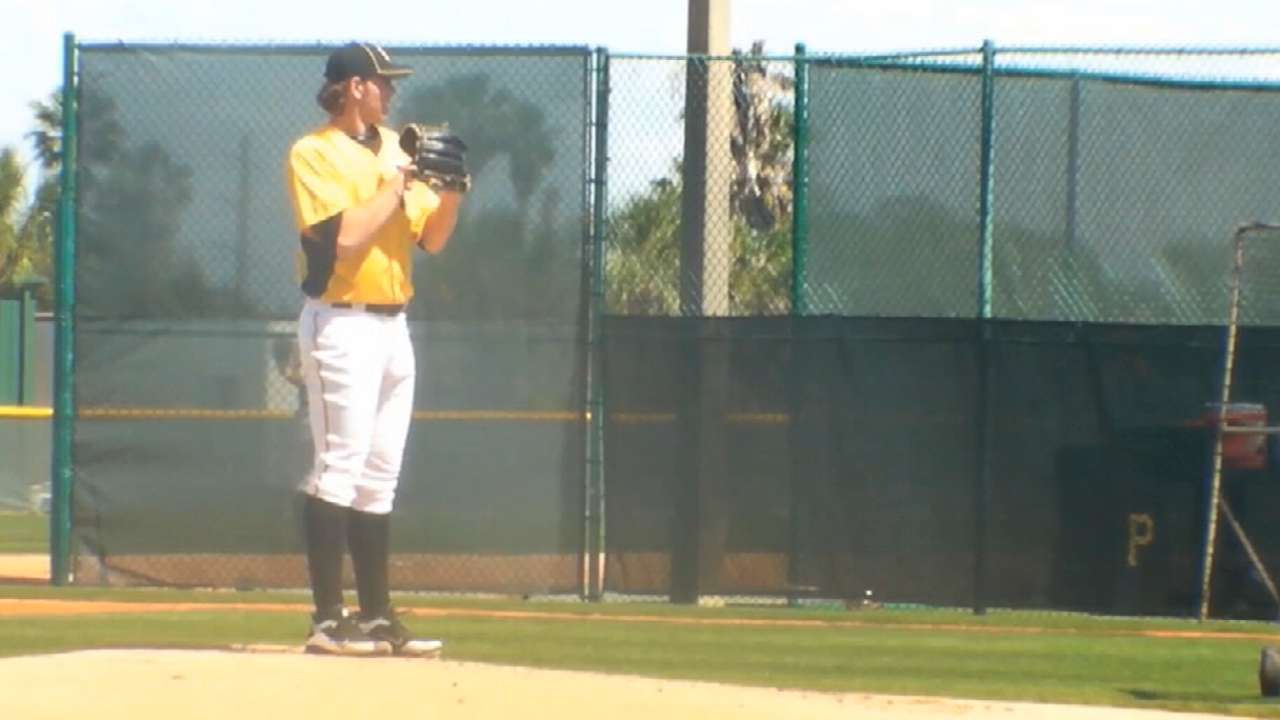 Taillon is set in stone as the Pirates' No. 2 starter. Kingham, the Pirates' No. 9 prospect according to MLBPipeline.com, may follow the same path that Taillon walked last season. He is unlikely to make the Pirates' Opening Day rotation but hoping to crack it at some point this summer. Holmes, the Bucs' No. 23 prospect, should pitch in Triple-A this year after being added to the 40-man roster in November.
They are at different points of their careers -- Taillon now established, Kingham nearly ready and Holmes only a step behind -- but bound by a shared experience.
"There's a lot that has to be credited not only to the rehab people, but also the players themselves. They know it's a long road, but they're very diligent about their work," pitching coach Ray Searage said. "It gets frustrating -- I know, because I went through it -- and you can really get in touch with your inner self on it and know there will be light at the end of the tunnel for you. But you've got to bear with it, day in and day out."
Adam Berry has covered the Pirates for MLB.com since 2015. Follow him on Twitter and Facebook, read his blog and listen to his podcast. This story was not subject to the approval of Major League Baseball or its clubs.