Bucs trio gearing up for outfield realignment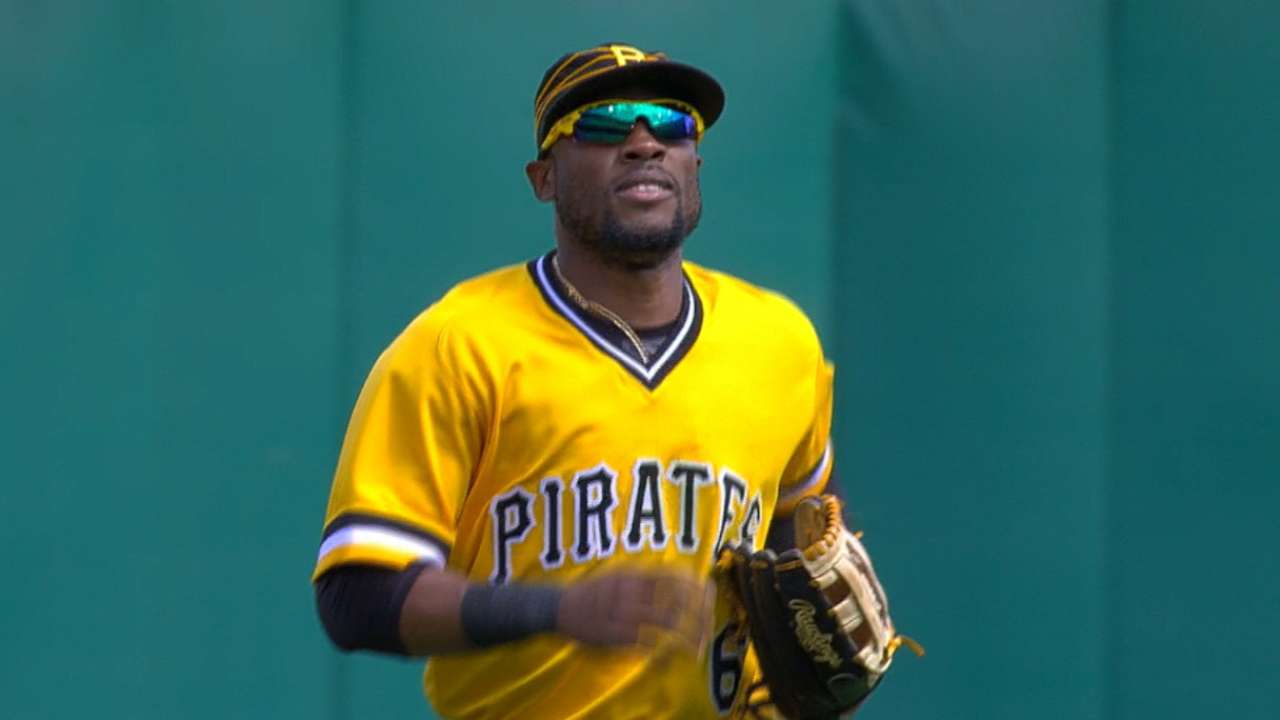 BRADENTON, Fla. -- This season, Andrew McCutchen will get his first taste of right field. Gregory Polanco will be an everyday left fielder for the first time in his career. But for Starling Marte, the Pirates' outfield realignment brought a welcome return to his natural position.
It was Marte's ability that allowed the Bucs to shake up their outfield in pursuit of their best defensive configuration. After reporting to Pirate City for Spring Training on Thursday, Marte said he's ready to make the move.
"I have a lot of experience playing center field," Marte said through interpreter Mike Gonzalez. "Now that the opportunity is given, I'm really excited to go back to my original position."
• Spring Training: Info | Tickets | Schedule | Gear
The Pirates will hold their first full-squad workout on Friday morning, and for the first time since June 2009, McCutchen won't be their starting center fielder. That title will belong to Marte, the two-time National League Gold Glove Award winner in left field and one of the Majors' top defensive corner outfielders over the last few years.
Marte doesn't think he'll miss a beat in center.
"Something I'm looking forward to, and something that comes naturally to me, is just getting a good eye on the ball from the moment it's hit," Marte said. "Definitely excited to play center field."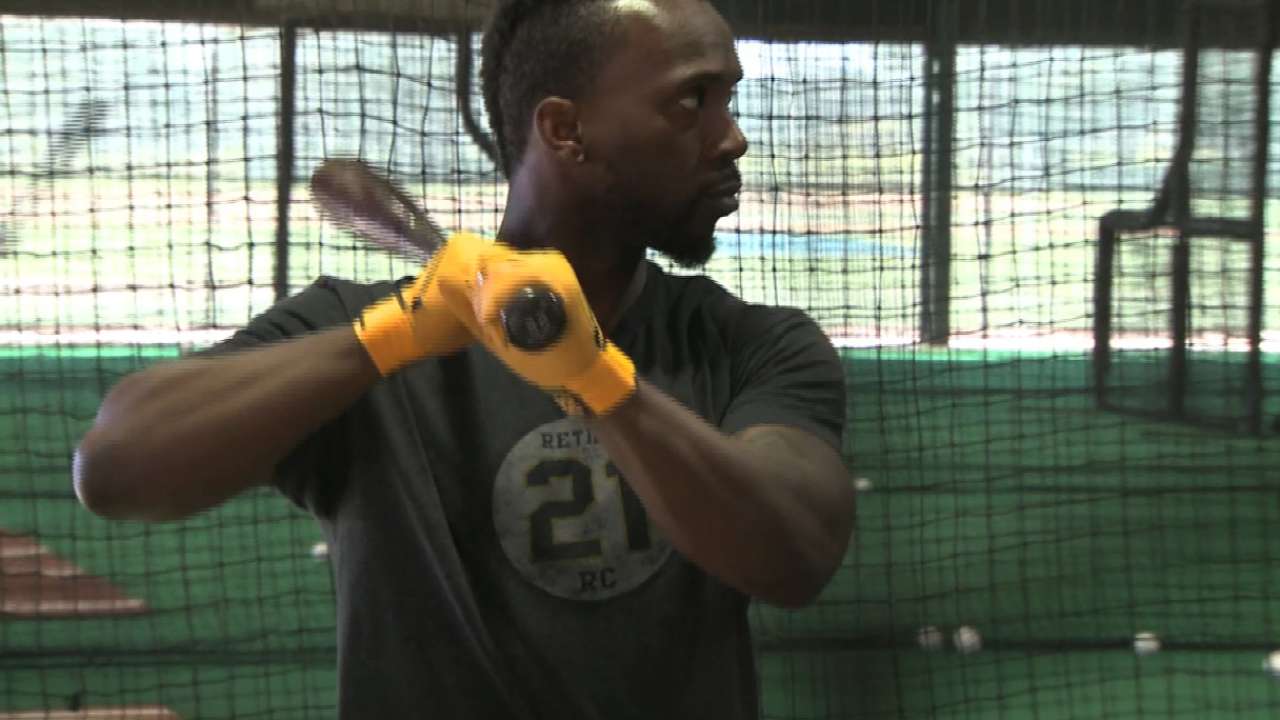 There is little doubt that Marte, 28, will improve Pittsburgh's center-field defense. There will be plenty of questions about McCutchen's transition to right. But what about Polanco in left? The former right fielder saw some time there late last season, when Marte was sidelined by a sore back.
"I'm cool. I'm fine with left field. I just need to play more, more consistently," Polanco said. "I feel great. The great thing is that I'm healthy, and I'm ready to play. I'm 100 percent. I'll be OK."
.@El_Coffee is in the house and meeting with the media before tomorrow's first official workout. #PiratesST pic.twitter.com/8l4ypATatK

- Pirates (@Pirates) February 16, 2017
Left field is a tough assignment at PNC Park, nearly as difficult as center given its depth and dimensions. But Polanco, a former center fielder like Marte and McCutchen, is prepared to play deeper and cover more ground this year than he had to in front of the 21-foot Clemente Wall in right field.
Neither outfielder has spoken with McCutchen yet about the new assignments. Marte and Polanco worked out together in the Dominican Republic this offseason, and they've already talked about the challenges each position presents. Polanco received a ringing endorsement from his predecessor in left.
"I'm really confident in him. Polanco has good footwork. He's an athlete," Marte said. "Even though there's going to be some adjustments and there's going to be some challenges, I know he's going to be able to pick it up pretty quickly."
But will his bat hold up? Polanco started off hot last season, then saw his production decline over the second half of the season. Polanco played through injuries but mostly attributed his struggles to fatigue.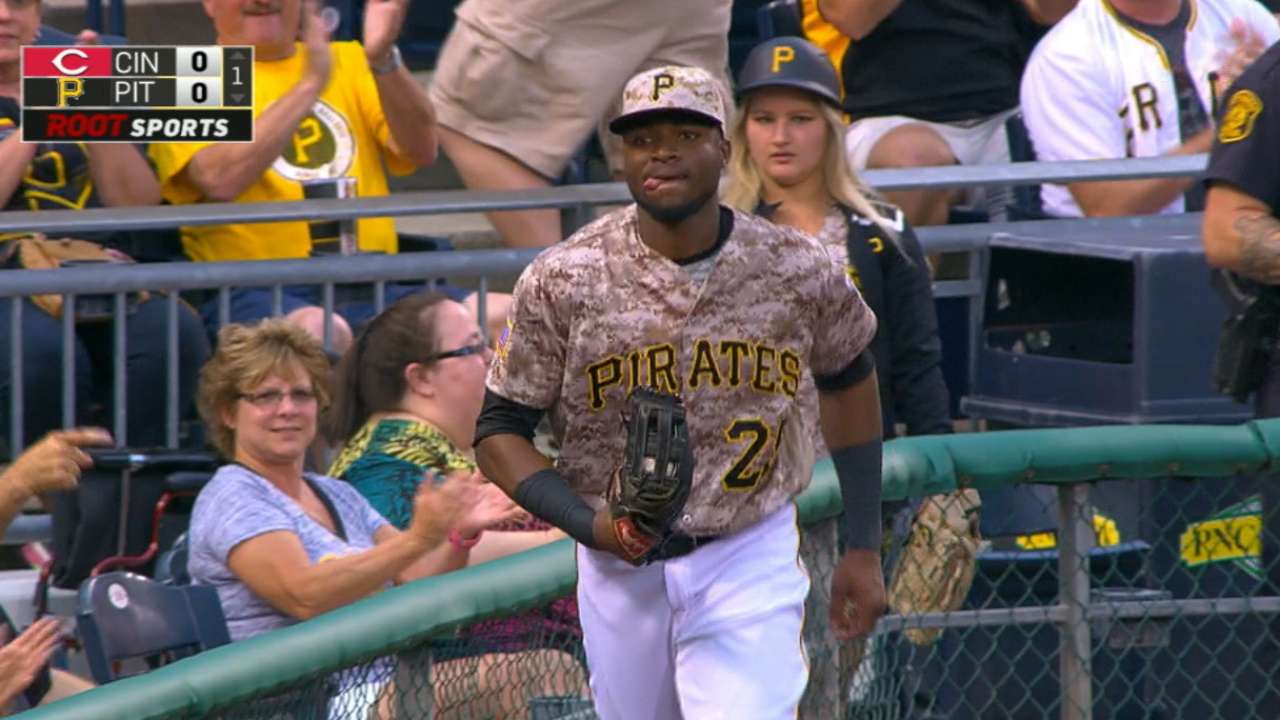 So the 25-year-old went to work this offseason, starting his training in November after a month of rest, then ratcheting up the intensity to prepare his body for the grind of 162-plus games.
"I worked harder than ever," Polanco said. "I think I'm in good shape and in a good position now to play baseball 100 percent every day. … I want to play in the World Series. That's why I started working in November, to get through everything and stay strong."
All three outfielders will play in the upcoming World Baseball Classic, with Polanco and Marte set to join Team Dominican Republic. Marte, who will man center in the tournament, said the honor is "bittersweet" because, while he's excited to represent his country, he knows he'll miss valuable time in camp.
.@Starlingmart ready for the WBC. #WBC2017 pic.twitter.com/nHVzTanMG4

- Pirates (@Pirates) February 16, 2017
Marte is less concerned than some might expect, however, because there is one thing in the Pirates' outfield that hasn't changed.
"We have that chemistry," he said. "We have that relationship."
Added Polanco: "Andrew's still the man. We're going to communicate."
Adam Berry has covered the Pirates for MLB.com since 2015. Follow him on Twitter and Facebook, read his blog and listen to his podcast. This story was not subject to the approval of Major League Baseball or its clubs.