Bell recovering well from left knee surgery
Pirates' 1B right on schedule; Watson at arb hearing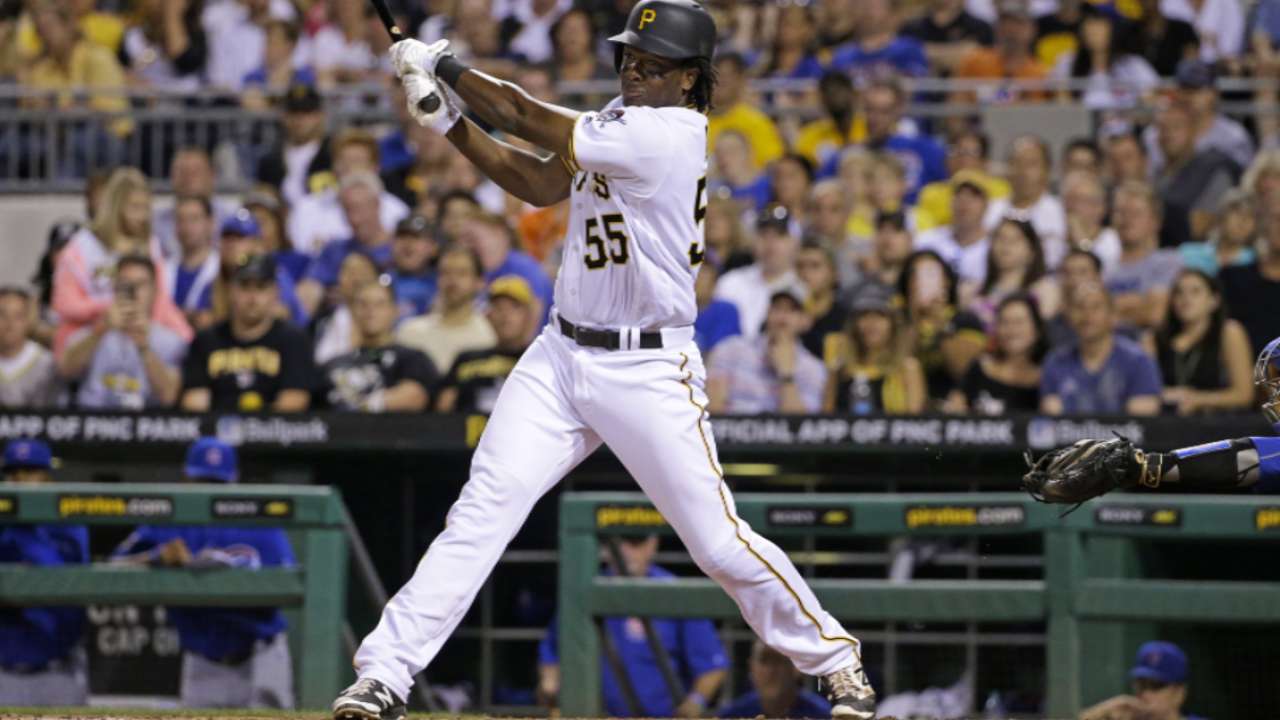 BRADENTON, Fla. -- The first week of Spring Training, the Pirates' list of injury updates is short. It's just one name, in fact: Josh Bell.
Bell, two weeks removed from left knee surgery, is making progress in his return to the field. Pittsburgh's first baseman has been throwing, taking "dry" swings and responding well to treatment, head athletic trainer Todd Tomczyk said Wednesday.
• Spring Training: Info | Tickets | Schedule | Gear
"There is a progression. He looks really good," Tomczyk added. "He's closer to swinging full than you think."
When Bell had surgery to remove a loose body Feb. 1, the Pirates estimated it would take two to four weeks before he returned to baseball activities. Like general manager Neal Huntington and manager Clint Hurdle, Tomczyk spoke highly of Bell's condition before the surgery and said Bell is still working within that timetable.
The Bucs' first full-squad workout is set for Friday, after position players report Thursday, so Bell could catch up to his teammates relatively soon.
Excused absence
Closer Tony Watson wasn't in camp for the Bucs' second workout Wednesday morning. He was attending his arbitration hearing with the Pirates in St. Petersburg.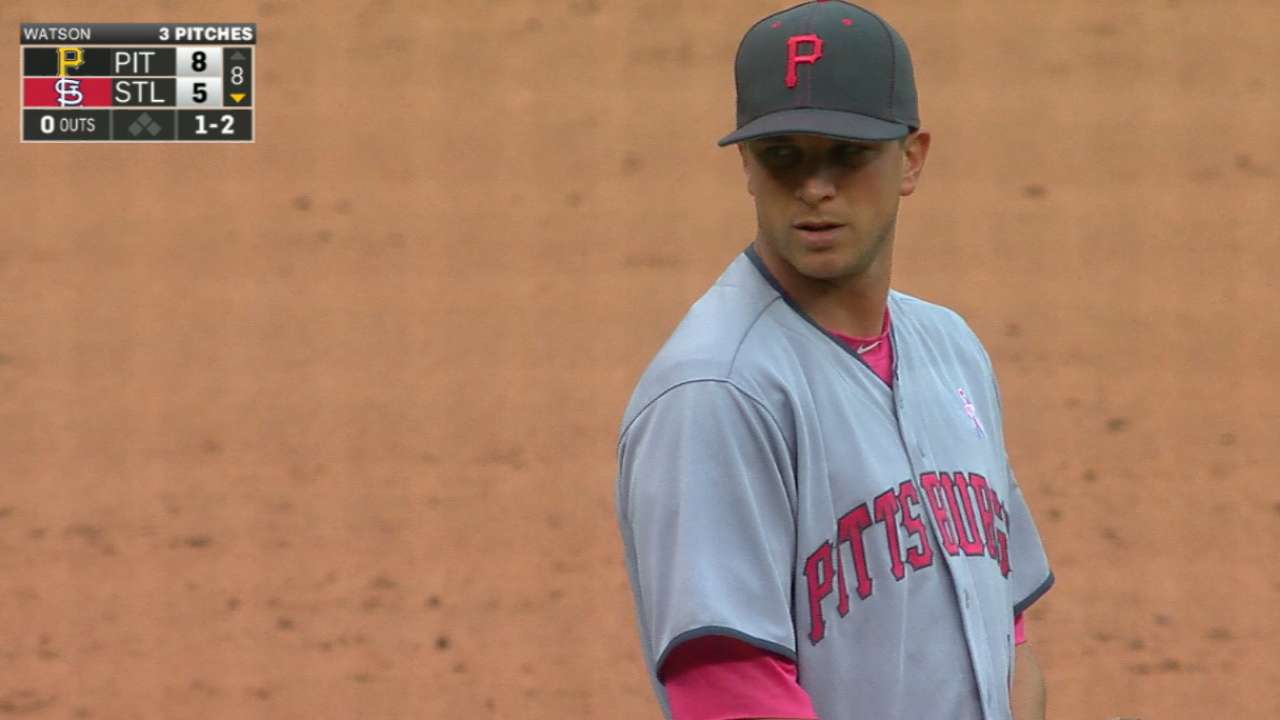 Watson, arbitration-eligible for the third and final time, reportedly filed for a $6 million salary. The club offered a $5.6 million deal. A three-person arbitration panel will hear arguments from both sides, declare one the winner and set Watson's 2017 salary accordingly.
A decision is expected by Thursday, when Watson should be back in camp. Watson was the only Pirates player taken to a hearing this year.
Around the horn
• With Andrew McCutchen, Starling Marte and Gregory Polanco playing in the World Baseball Classic, the Pirates will turn to other outfielders throughout most of their Grapefruit League schedule in March.
While that will keep the Bucs' outfield trio from working together in their new alignment, it also will provide opportunities for prospects like Austin Meadows, Barrett Barnes and Jose Osuna as well as non-roster invitees Danny Ortiz and Eury Perez.
"It depends on your mindset going in. We're going to hunt the good," Hurdle said. "We've got guys moving up. We're going to have other guys with more opportunity coming in. … That could play out very well for us and for them."
• Hurdle declined to reveal further specifics, aside from McCutchen batting third, about his plan for the lineup.
"Nothing else in pen," Hurdle said. "A lot of penciling in."
• Perhaps the most notable bullpen session Wednesday morning included three right-handers on the other side of Tommy John rehabilitation: Casey Sadler, Angel Sanchez and Brandon Cumpton. Sadler and Cumpton have pitched for the Pirates, while Sanchez made it to Triple-A.
Tomczyk said all three have done an "unbelievable job" in their recovery with rehab coordinator A.J. Patrick, and they're all in good shape at the start of spring. Cumpton, who also underwent shoulder surgery, is slightly behind Sadler and Sanchez. All three could start the season pitching in relief due to their time down and the abundance of starters ready for Triple-A.
Adam Berry has covered the Pirates for MLB.com since 2015. Follow him on Twitter and Facebook, read his blog and listen to his podcast. This story was not subject to the approval of Major League Baseball or its clubs.