Hurdle looking to rest McCutchen more this season?
Pirates' strong bench will enable manager to 'maximize entire roster'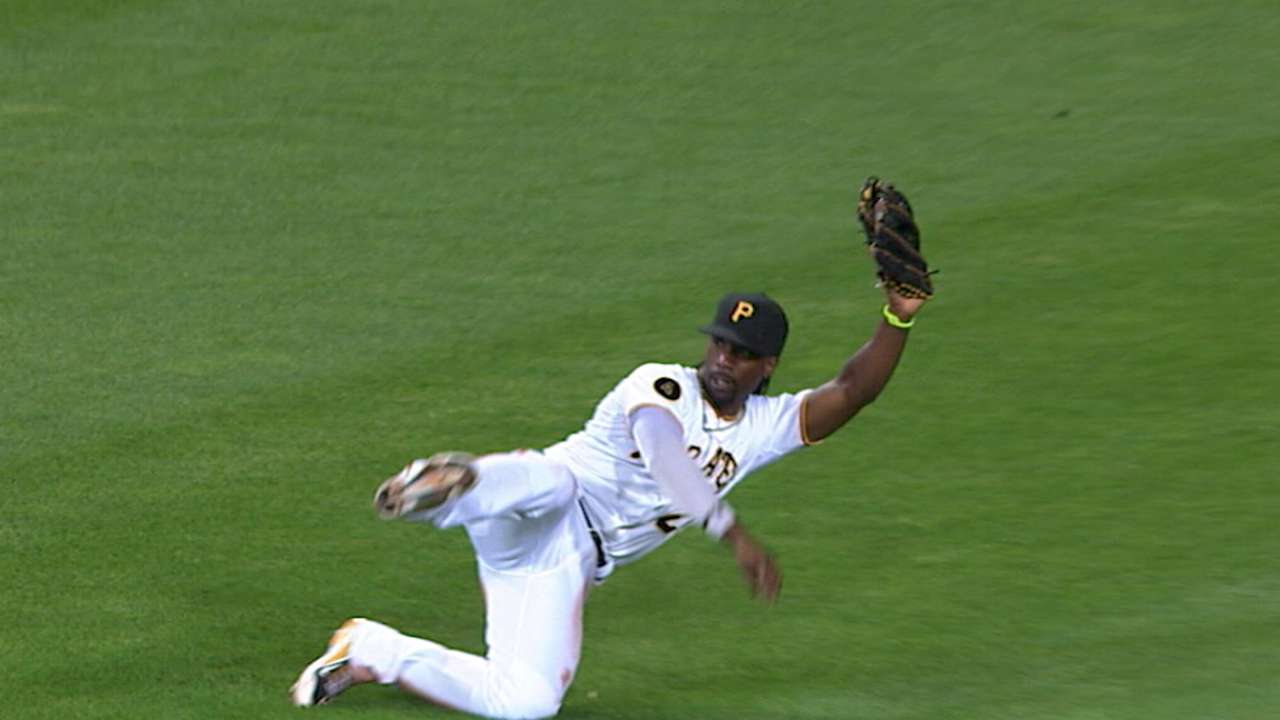 BRADENTON, Fla. -- One reason Clint Hurdle is stoked about his reloaded, amped bench is obvious. Any manager loves engaging in baseball's chess match with more pieces on his board. Another reason is more subtle, longer range.
"We'll be able to rest people more than we have in the past," Hurdle said.
And by "people," he meant Andrew McCutchen.
In their progressive way, Pirates staff and management always have their radar up for ways to get ahead of the curve. Thus general manager Neal Huntington recently called to Hurdle's attention an analysis of how the NBA's Golden State Warriors were making better use of their manpower.
"Guys were playing less and playing better," Hurdle summarized.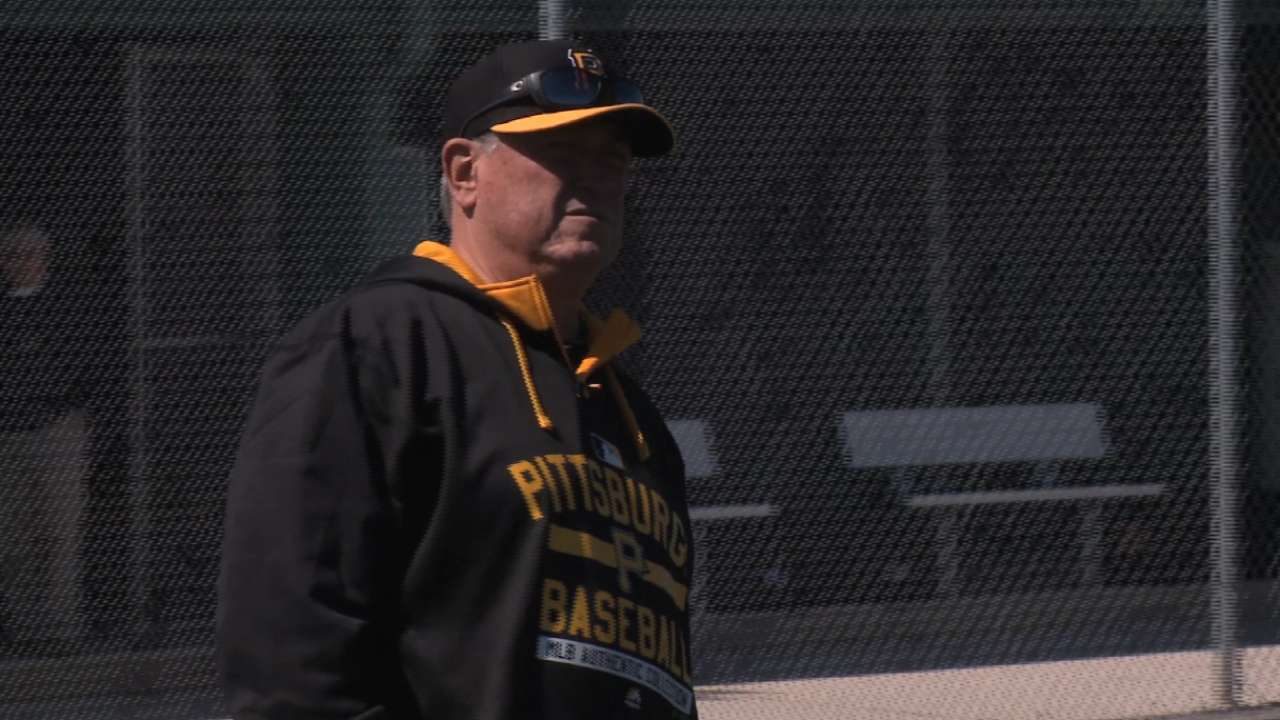 The Bucs don't have guys who could benefit from more rest -- in 2014, they had five with 400-plus at-bats, relatively few. They have a guy -- McCutchen, who doesn't even have to remove his shoes to count the number of times he has been a healthy scratch since becoming an instant big league starter in mid-2009.
Could rest benefit McCutchen, who always brings his "A" game anyway? Well, even though it was an absence forced by injury, he returned from a two-week layoff last season to hit .344, with an OPS of 1.024, over the last 35 games. McCutchen also had a strong September 2013 (.318), but previously had a track record for second-half fades.
Hurdle had talked before about resting McCutchen. The difference this time is that he can do it. He knows Starling Marte can handle center, as he did last season while McCutchen recovered from his avulsion rib fracture. He also has Sean Rodriguez or Andrew Lambo to spell Marte in left on those occasions.
"We've always talked about maximizing the entire roster. Now we're talking about it early, so we don't catch anybody off-guard," Hurdle said. "We've got guys with outfield experience who can no doubt do it -- Rodriguez, Lambo. We'll figure it out."
Figuring out a way to talk McCutchen out of the lineup will be another matter. The '13 National League Most Valuable Player likes days off about as much as he likes inside fastballs delivered right after outside sliders.
Tom Singer is a reporter for MLB.com and writes an MLBlog Change for a Nickel. Follow him on Twitter @Tom_Singer. This story was not subject to the approval of Major League Baseball or its clubs.