Bucs not satisfied, want to build on recent run
Upcoming 2015 campaign a test of extending past '2-year wonder' mark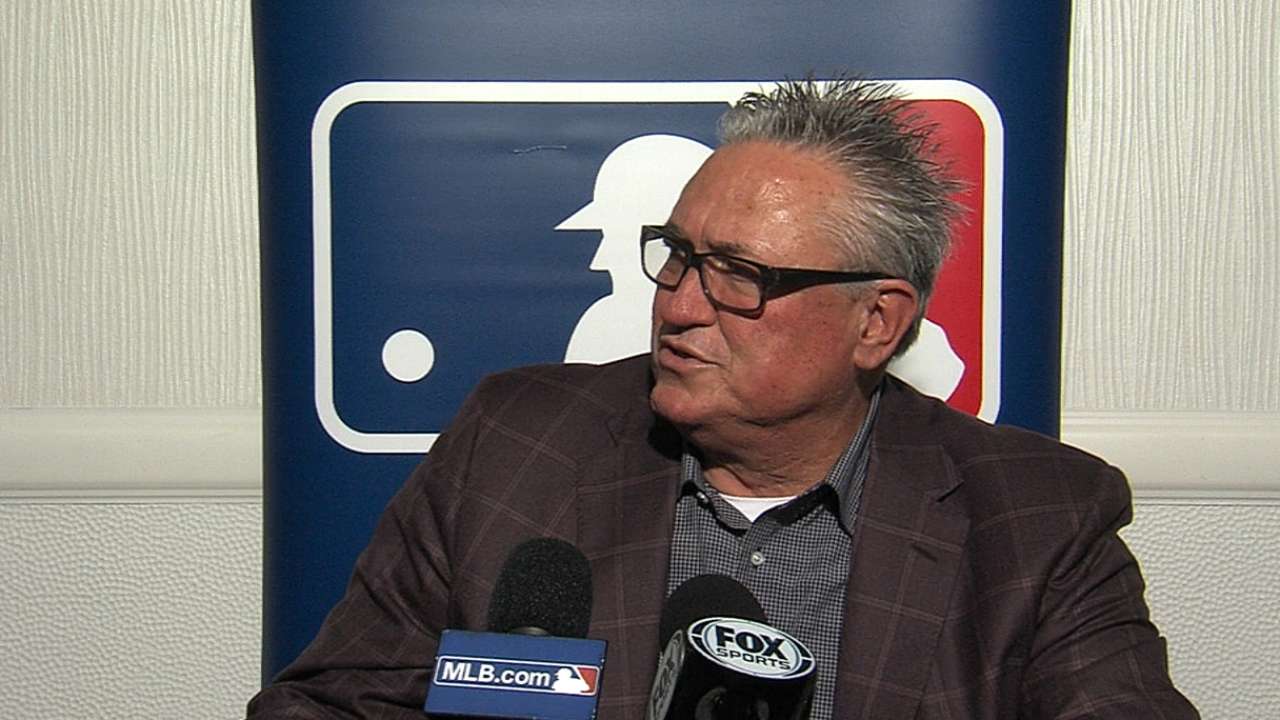 Now it gets tough for the Bucs. A year ago, they were a novelty coming away from 2013 that did not want to be a flash in the pan. With '14's staying power, they earned diamond cred.
"Our goal now is not to be a two-year wonder," said general manager Neal Huntington.
And they are aiming even higher. For one thing, given offseason upgrades all over the division, it has become "that much more difficult now. Teams will be beating the heck out of each other and a second team getting into the playoffs out of this division will be a challenge," Huntington said.
For another, "We're kind of tired of the Wild Card thing," said manager Clint Hurdle, who got a split decision in them in 2013-14. "It's been fun, but we'd like to start out by being able to plan a five-game series."
Can the Pirates make it happen? That's the big question. Here are 10 smaller ones that build up to it.
10. Who emerges as the next Josh Harrison?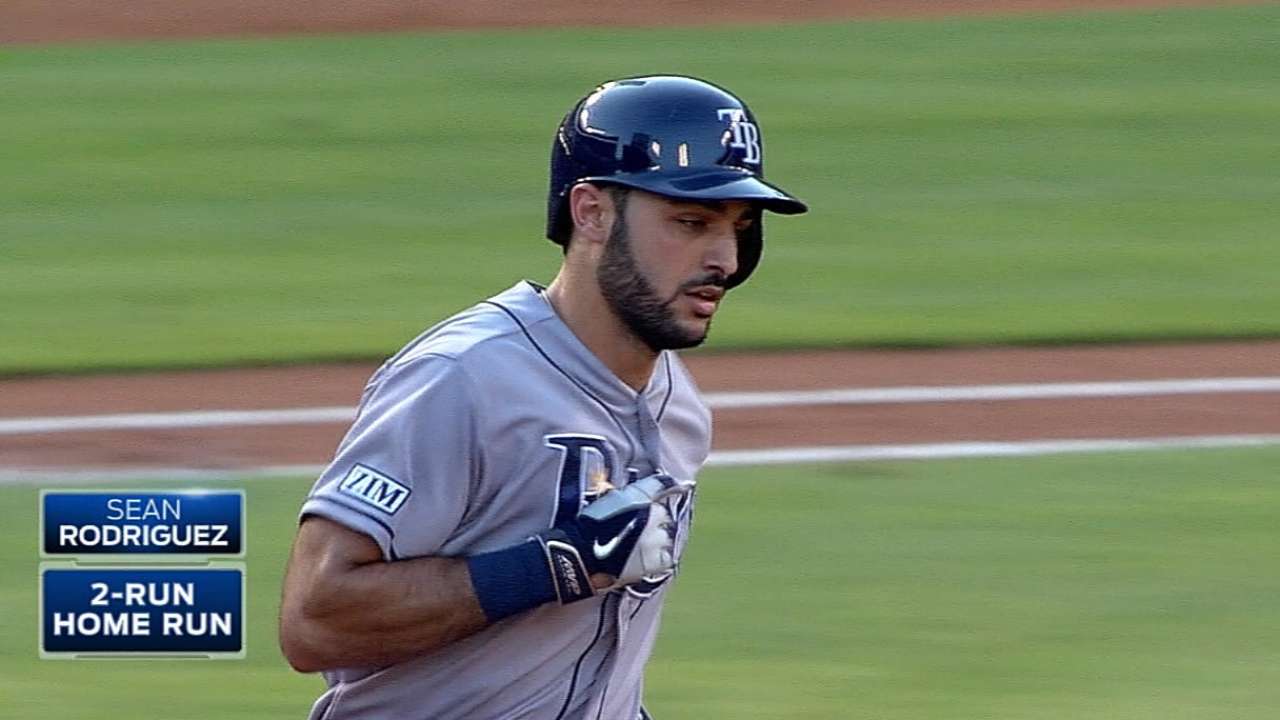 Hurdle dotes on having a super utility man, and the incumbent now plays third. Sean Rodriguez was merely the last in a long line of candidates brought aboard, and he has the inside track because he brings more versatility than the others.
9. Who becomes the long-term fifth starter?
Time-worn cliché: You're only as strong as your weakest link. In a rotation, by definition that is the No. 5 starter. Once Charlie Morton gets the green light off hip surgery, the top four are set with him, Gerrit Cole, A.J. Burnett and Francisco Liriano. Jeff Locke, Vance Worley, Clayton Richard, Radhames Liz, Brandon Cumpton and Stolmy Pimentel will fight it out for No. 5.
8. Can the starters pull their own weight?
More innings out of the rotation was also a must in 2014, when starters' workload did improve -- but only by a third of an inning a game, leaving them still shy of averaging six innings. The remaining load was still too much for the bullpen, which again buckled.
7. Can the Pirates minimize the loss of Russell Martin?
The departed free agent's impact went deep, and was incalculable. A .402 on-base percentage summarized his offensive contribution, the 3.28 ERA with him catching summarized his pitching input -- but there was no way to quantify the spunk and leadership. Francisco Cervelli, bringing a reputation as a Martin clone, and Chris Stewart share a burden: Any significant regression will be laid at their feet.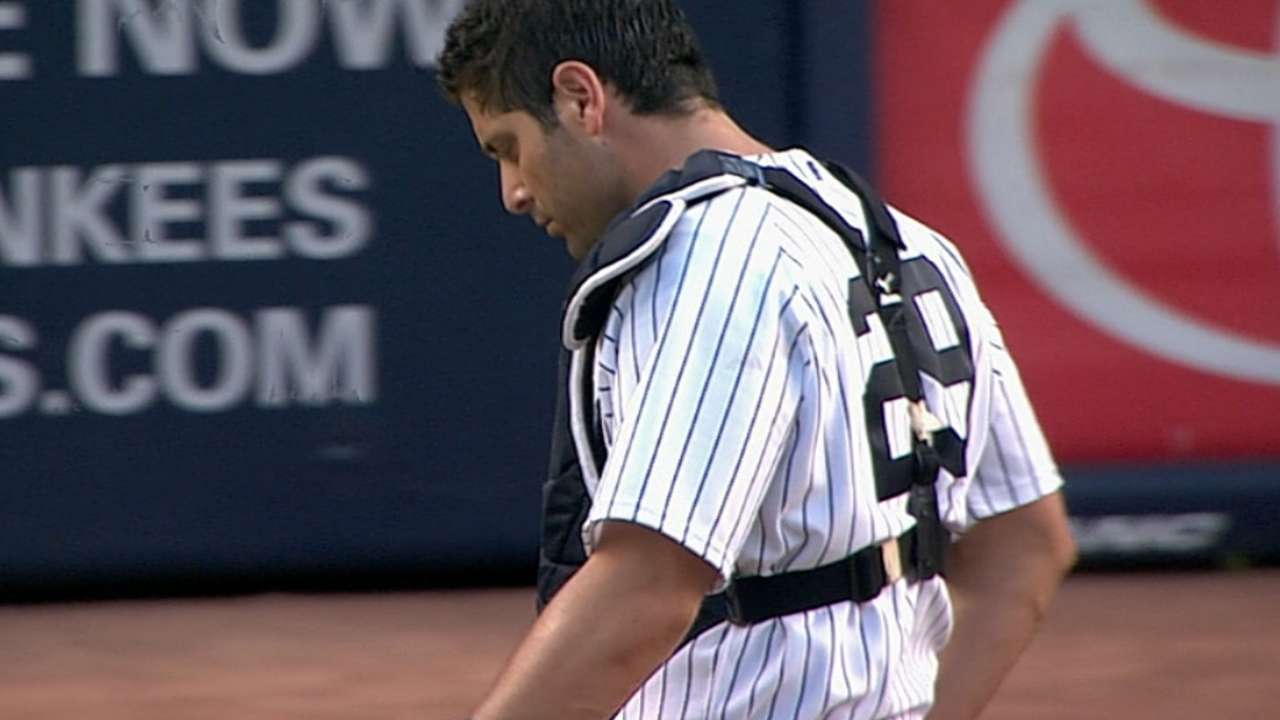 6. Are John Holdzkom and Bobby LaFromboise for real?
If they live up to their awesome first impressions, they could give the Bucs a deep bullpen to rival the 2014 Royals' signature crew.
5. Harrison: Second verse, same as the first?
For four months, he kept refuting expectations that he would cool off. Can he do so for six more months?
4. Can Mark Melancon break a closers' curse?
He will try to become the first Buccos closer to last the entire season since 2012. Tony Watson will be waiting in the wings.
3. Will the real Gregory Polanco stand up?
His early fire was quickly extinguished. After batting .365 in his first 11 games, he wound up batting .235. Well, Roberto Clemente hit .340 in his first 11 games and ended his rookie season at .255. So let's see Act II.
2. Who bats cleanup?
Half of 2014's cleanup rotation (Ike Davis, Gaby Sanchez) is gone -- not a bad thing. The Bucs' .225 average in that spot was their worst in the order, leaving Andrew McCutchen with little protection.
1. Can Pedro Alvarez find happiness at first base?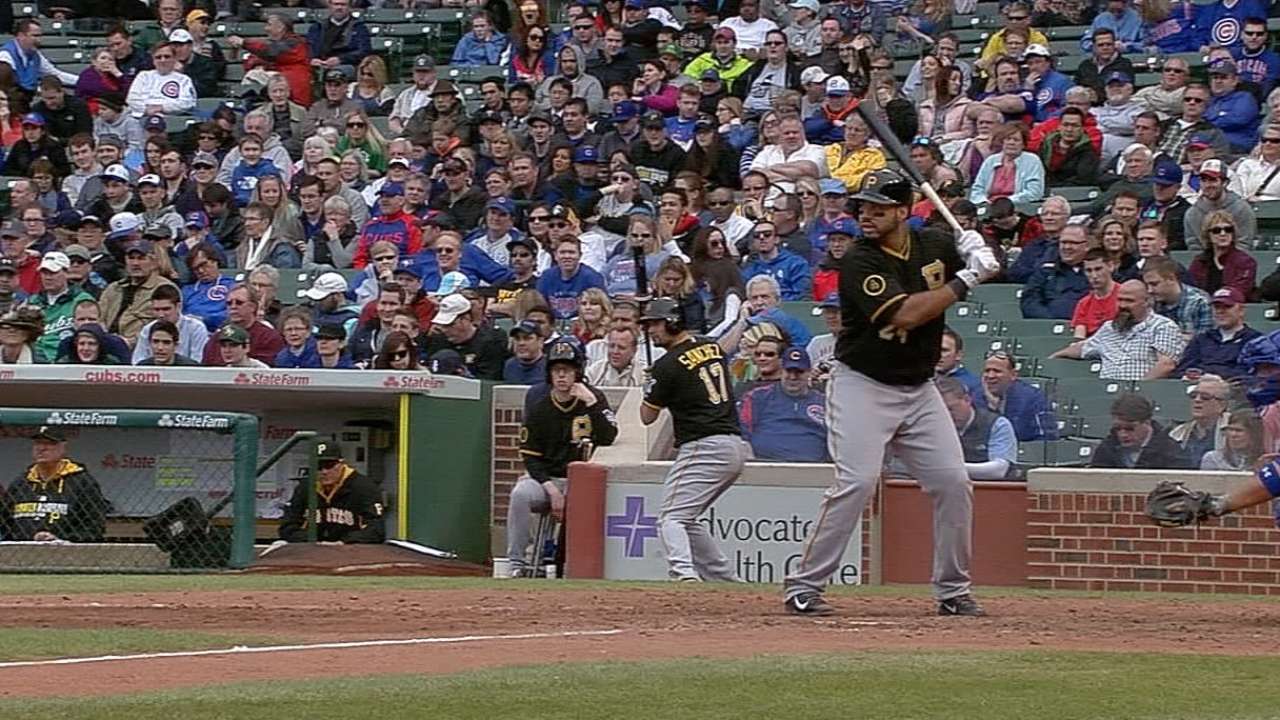 It is the only true hole on the field. Alvarez could fill it prodigiously. The Bucs sorely need that thunder somewhere in the lineup. Even in his nightmarish 2014 season, his numbers projected to 27 homers and 94 RBIs across 600 at-bats.
Tom Singer is a reporter for MLB.com and writes an MLBlog Change for a Nickel. Follow him on Twitter @Tom_Singer. This story was not subject to the approval of Major League Baseball or its clubs.