Authentic, transparent Hurdle leads Pirates
'It starts with him,' says All-Star outfielder McCutchen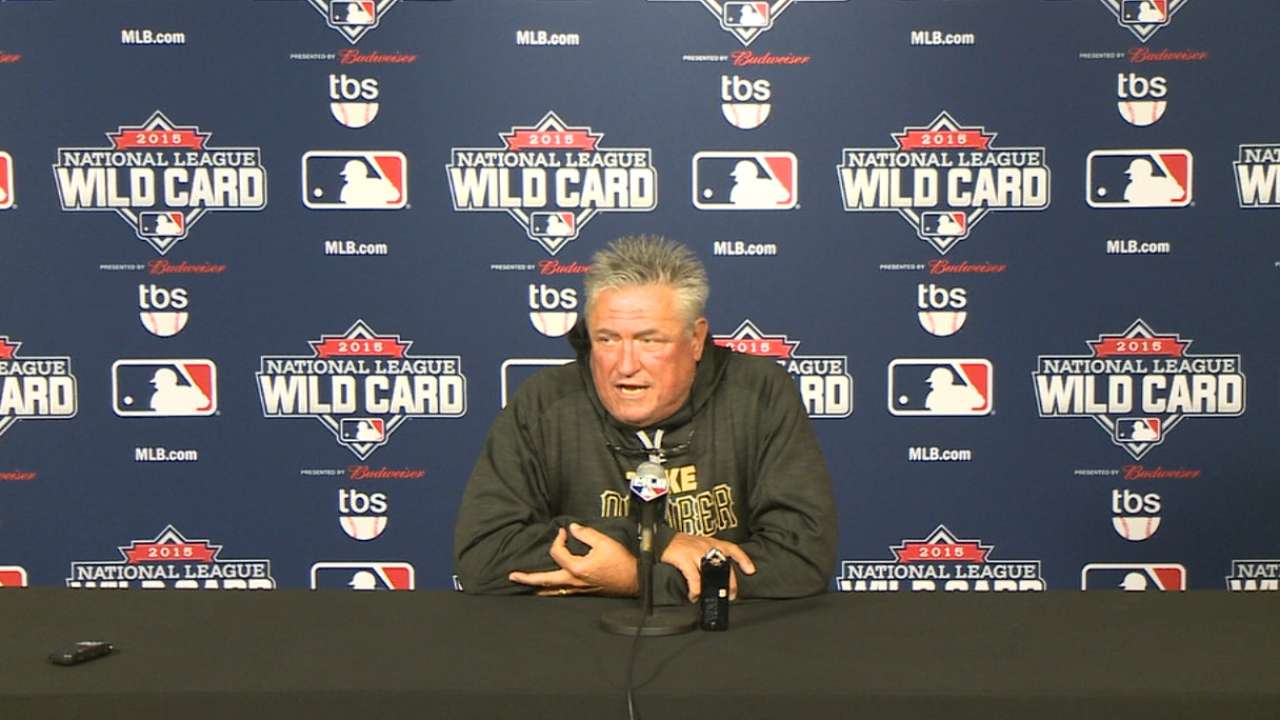 PITTSBURGH -- Clint Hurdle had just taken over as Rockies manager, and he was trying to create cohesion. He wanted everyone in the organization to feel like they were all a part of something bigger.
The Rockies were looking to open and promote formal lines of communication. They already had one such system in place, a common practice throughout the Minor Leagues: the managers' daily game reports. Hurdle left those daily phone messages during his time as a manager in the Mets' Minor League system, and he heard them from Colorado's affiliates after becoming big league manager in 2002.
More
Adam Berry is a reporter for MLB.com. Follow him on Twitter at @adamdberry. This story was not subject to the approval of Major League Baseball or its clubs.