Cleanup in Aisle 4: Pirates point to Walker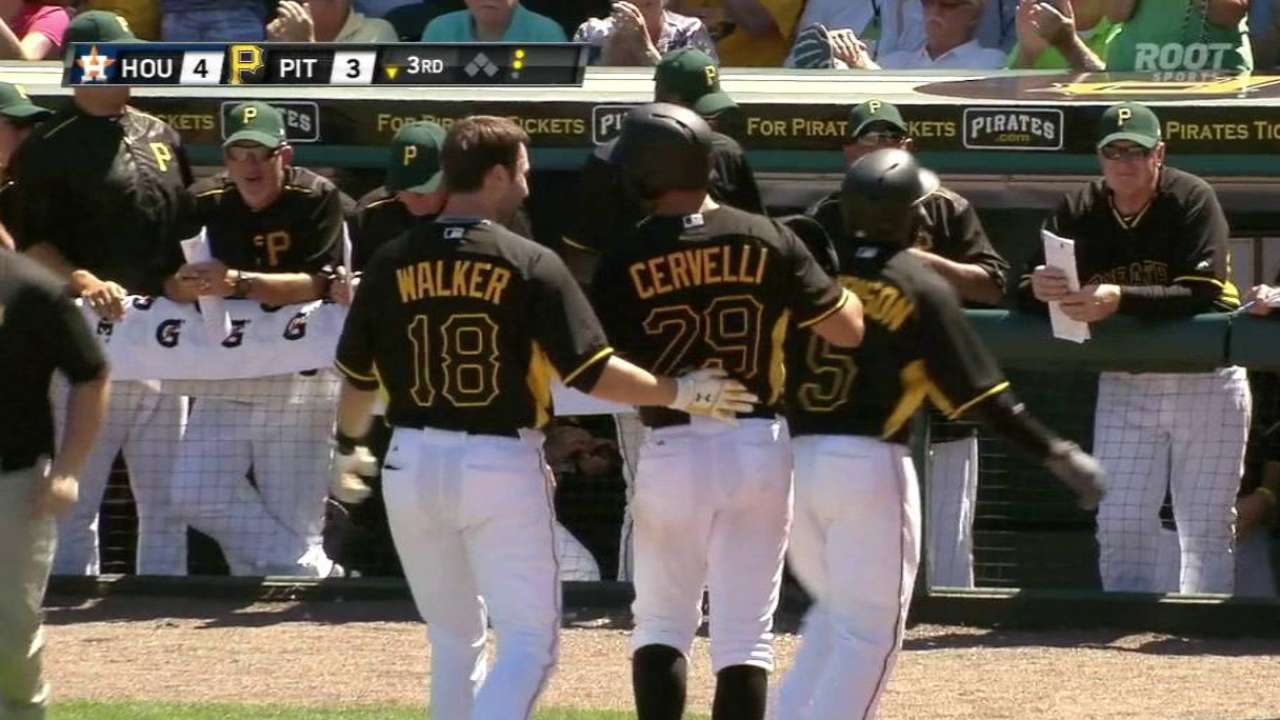 In the days leading up to Opening Day, MLB.com is examining various aspects of each team's roster. Today, the time has come to focus on a key number for the upcoming season. For the Pirates, it's 4, as in the cleanup spot in the lineup.
BRADENTON, Fla. -- The 2014 Pirates were terrific offensive tablesetters. They led the National League by drawing 520 walks and supplemented that by ranking third in hits with 1,436.
More