Polanco stays positive through growing pains
After bursting onto scene as a rookie, outfielder adjusting through struggles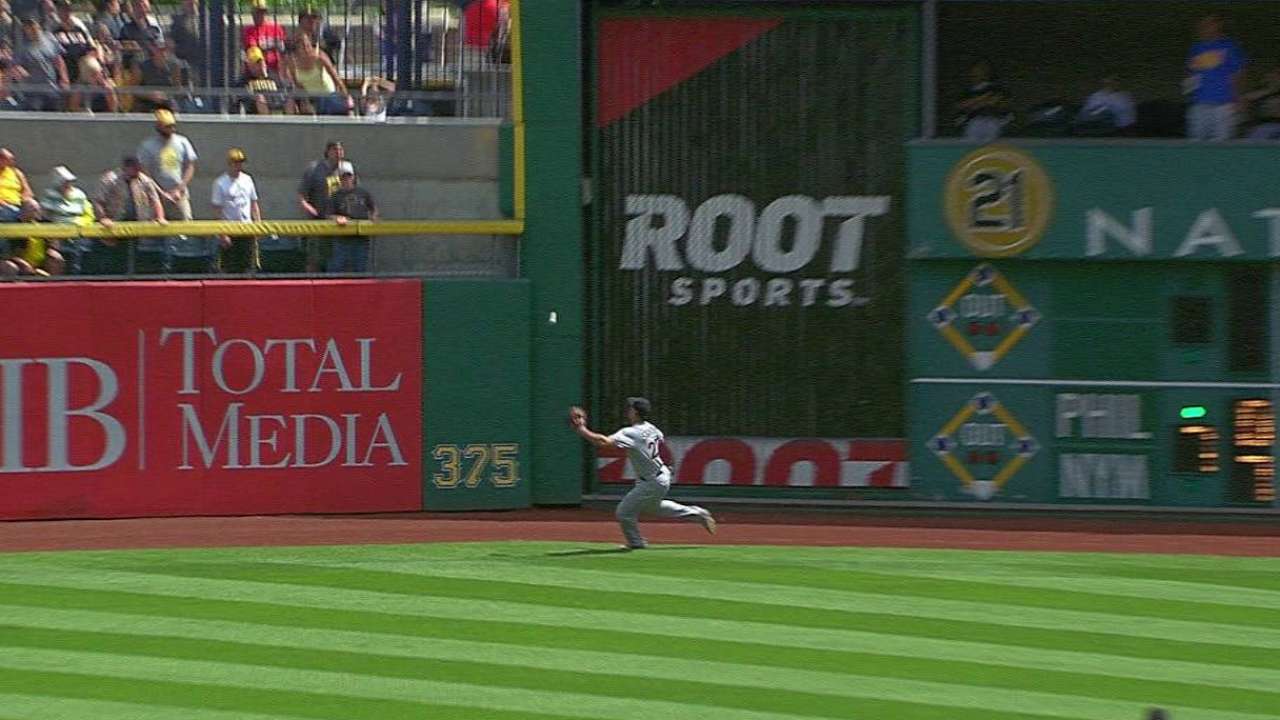 PITTSBURGH -- At the plate with two outs in the eighth inning Wednesday at PNC Park, Gregory Polanco's powerful, looping left-handed swing connected with an 84 mph slider from Marlins reliever Vin Mazzaro and sent the ball crashing high off the Clemente Wall in right field.
After jogging toward first, Polanco broke into a long-striding sprint and sailed into third base for an easy standup triple -- the first of his career.
More
Adam Berry is a reporter for MLB.com. Follow him on Twitter at @adamdberry. This story was not subject to the approval of Major League Baseball or its clubs.