Bucs go for 7th straight with Kuhl on mound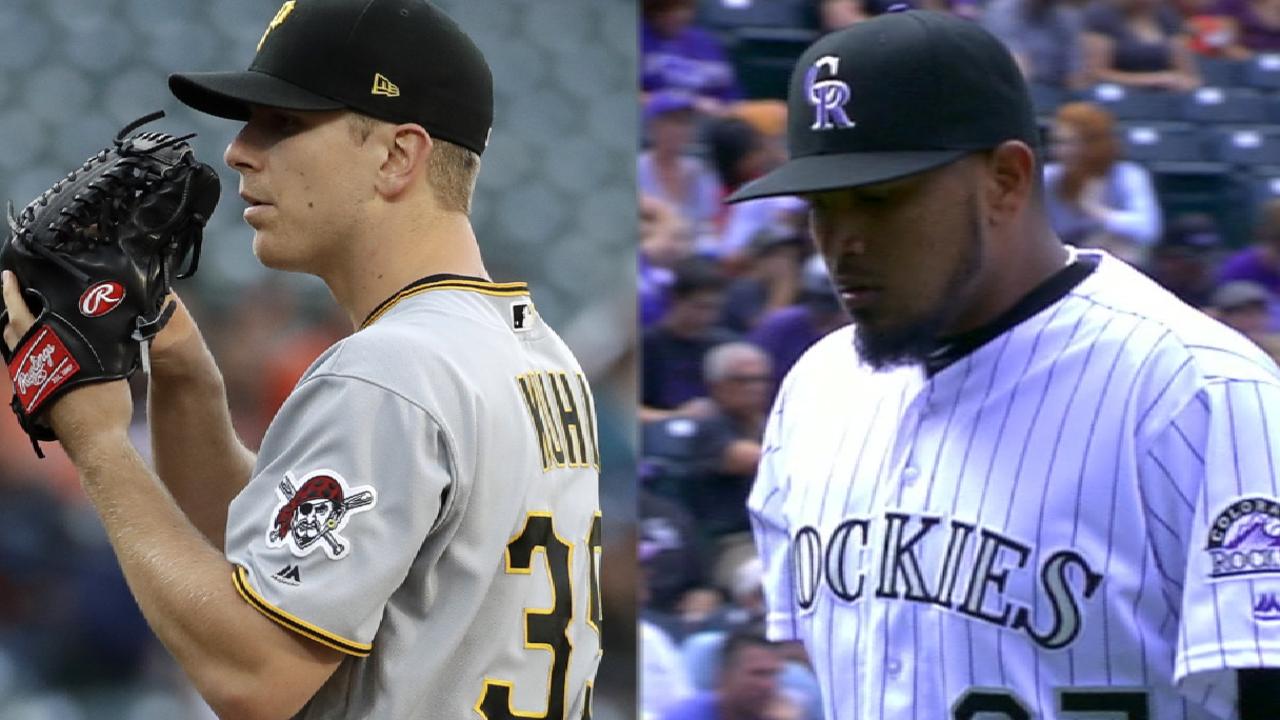 As the Pirates and Rockies prepare for their second game of a three-game series, both of Saturday's starting pitchers are coming off outings that saw them set new strikeout career highs.
The surging Pirates, who have won six straight and enter Saturday two games behind the National League Central-leading Brewers, will send right-hander Chad Kuhl to the hill. The Bucs' right-hander fanned seven Brewers in a 4-2 win on Monday, while Rockies rookie German Marquez whiffed nine Padres during a 9-6 win, also on Monday. Kuhl and Marquez have each struck out 76 batters this year.
Continue Reading
Max Gelman is a reporter for MLB.com based in Denver. This story was not subject to the approval of Major League Baseball or its clubs.