Cubs-Pirates game suspended, ends in tie
Rare result the Major Leagues' first tie game since 2005 in Cincinnati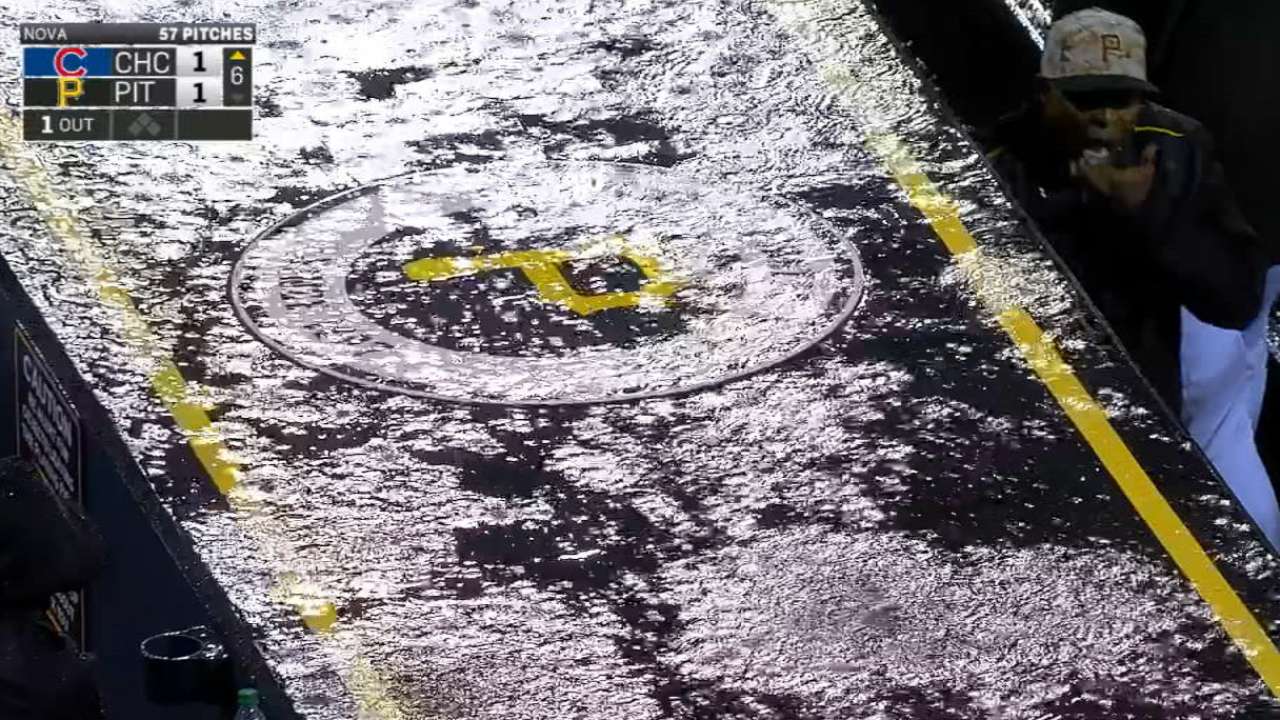 PITTSBURGH -- As the Pirates and Cubs discovered Thursday night, there is tying in baseball. Their series finale at PNC Park was suspended and declared a 1-1 tie after being delayed by rain in the top of the sixth inning.
The tie game, the Majors' first since 2005, will not be reflected in either club's record. Major League Baseball deemed the suspended game to be a tie because it won't be completed before the end of the regular season on Sunday and won't affect either team in the standings.
Continue Reading
Adam Berry has covered the Pirates for MLB.com since 2015. Follow him on Twitter and Facebook, read his blog and listen to his podcast. This story was not subject to the approval of Major League Baseball or its clubs.