Glasnow closes season with encouraging start
Pirates' top prospect underperformed in 2016, but allowed one hit in final outing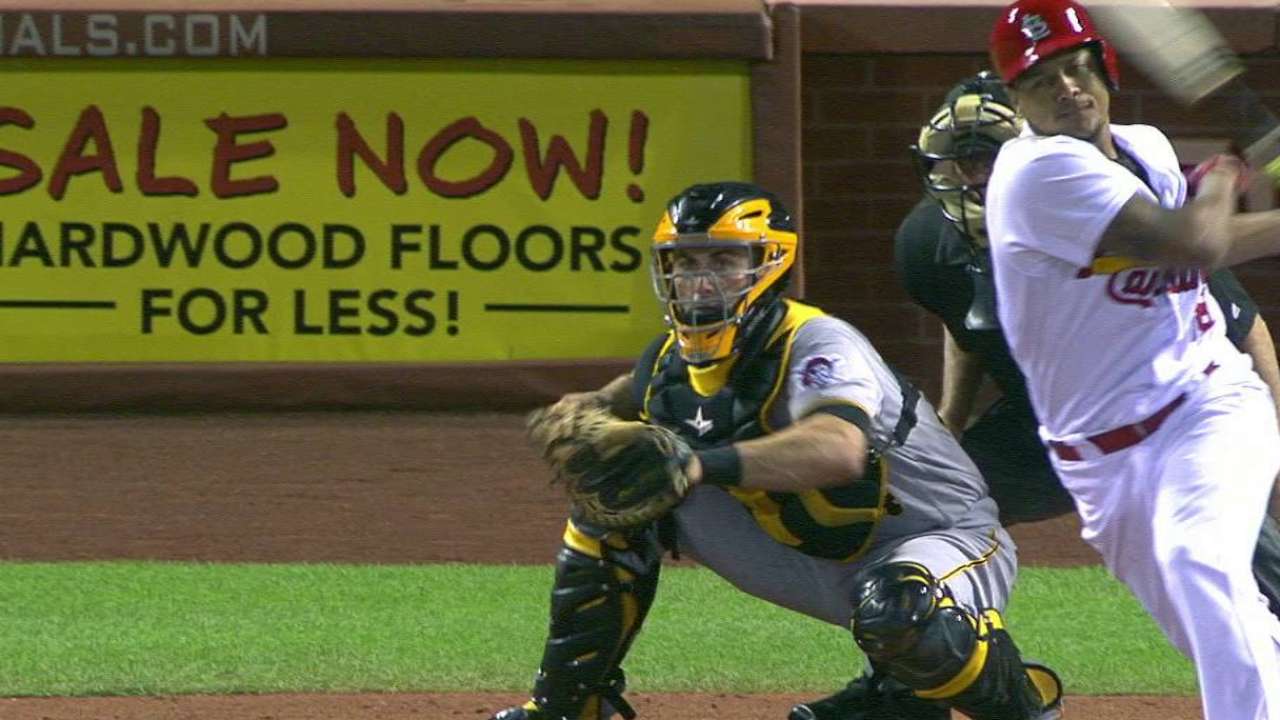 ST. LOUIS -- The pitcher's mound stands 10 inches higher than home plate, and Tyler Glasnow towers another 6 feet and 8 inches above that. So sometimes he needs to be reminded: With his big frame and long limbs, he's already tall enough.
So Glasnow, looking to cap a frustrating season with a positive finish, focused on shortening up his delivery Friday night. The end result was perhaps Glasnow's most encouraging appearance in the Major Leagues, as he held the Cards to one run on one hit -- Jedd Gyorko's home run -- over five mostly efficient innings in the Pirates' 7-0 loss at Busch Stadium.
Continue Reading
Adam Berry has covered the Pirates for MLB.com since 2015. Follow him on Twitter and Facebook, read his blog and listen to his podcast. This story was not subject to the approval of Major League Baseball or its clubs.