MLB.com Columnist
Anthony Castrovince
ASG debate: McCutchen or Marte in NL OF?
Both Pirates are worthy of All-Star consideration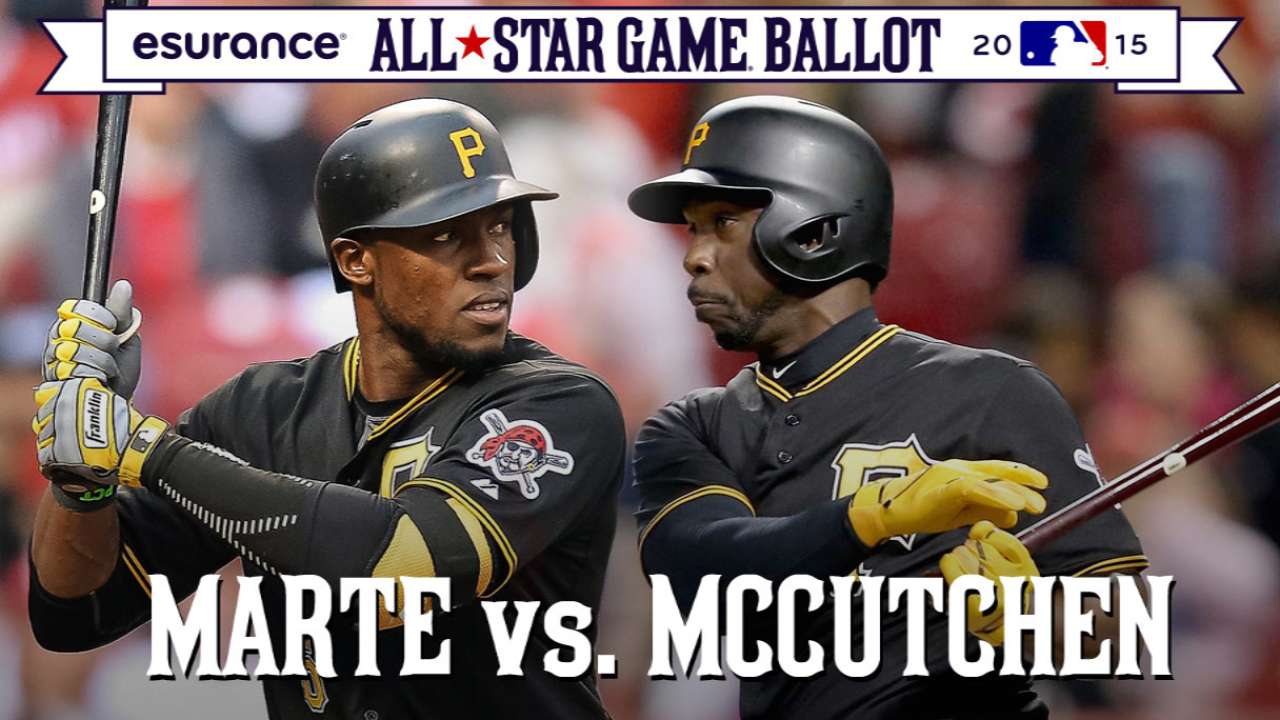 *** We will be doing daily ASG debates until balloting ends on July 2. We will frequently be pitting one player against another and have a writer make a case for one of them, but that doesn't mean there aren't other great candidates for that position. In fact, your comments could spark a new debate for us to tackle. So let us know what you think! ***
The most difficult All-Star ballot decisions often come down to established commodities vs. hot hands. These choices are all the more interesting when they involve two guys on the same team. Or more directly, in the same outfield.
More