Glasnow will refine, not rebuild, for 2018
Former top prospect not discouraged after rough rookie season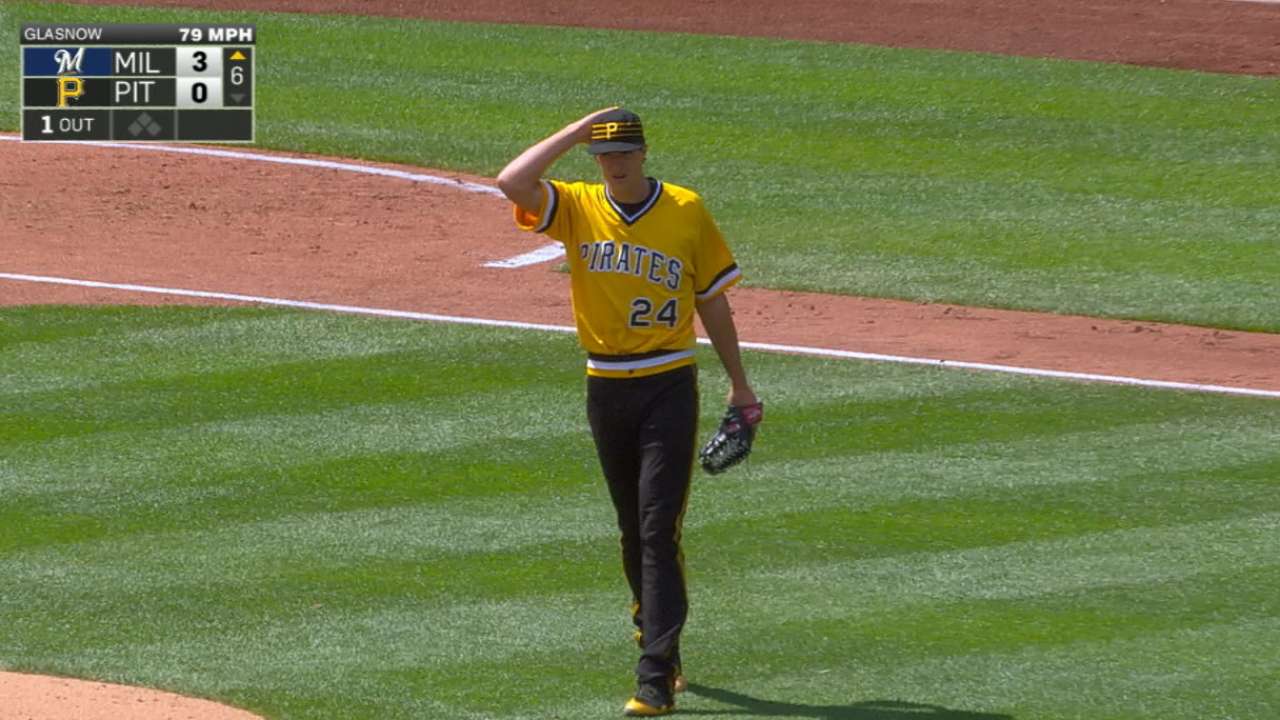 PITTSBURGH -- After a season that began and ended with disappointing stints in the Majors, there may not appear to be much that Tyler Glasnow can build off heading into next year. The good news? At least he doesn't have to rebuild.
The season-long numbers paint a brutal picture for Glasnow. He finished 2-7 with a 7.69 ERA and 2.02 WHIP. Only three Major League pitchers who worked at least 60 innings had a higher ERA; none had a higher WHIP.
Continue Reading
Adam Berry has covered the Pirates for MLB.com since 2015. Follow him on Twitter and Facebook and read his blog. This story was not subject to the approval of Major League Baseball or its clubs.