Pirates' 2016 power surge part of MLB-wide trend
Bucs jumped from 140 to 153 HR this season, but dropped from 10th to 12th in NL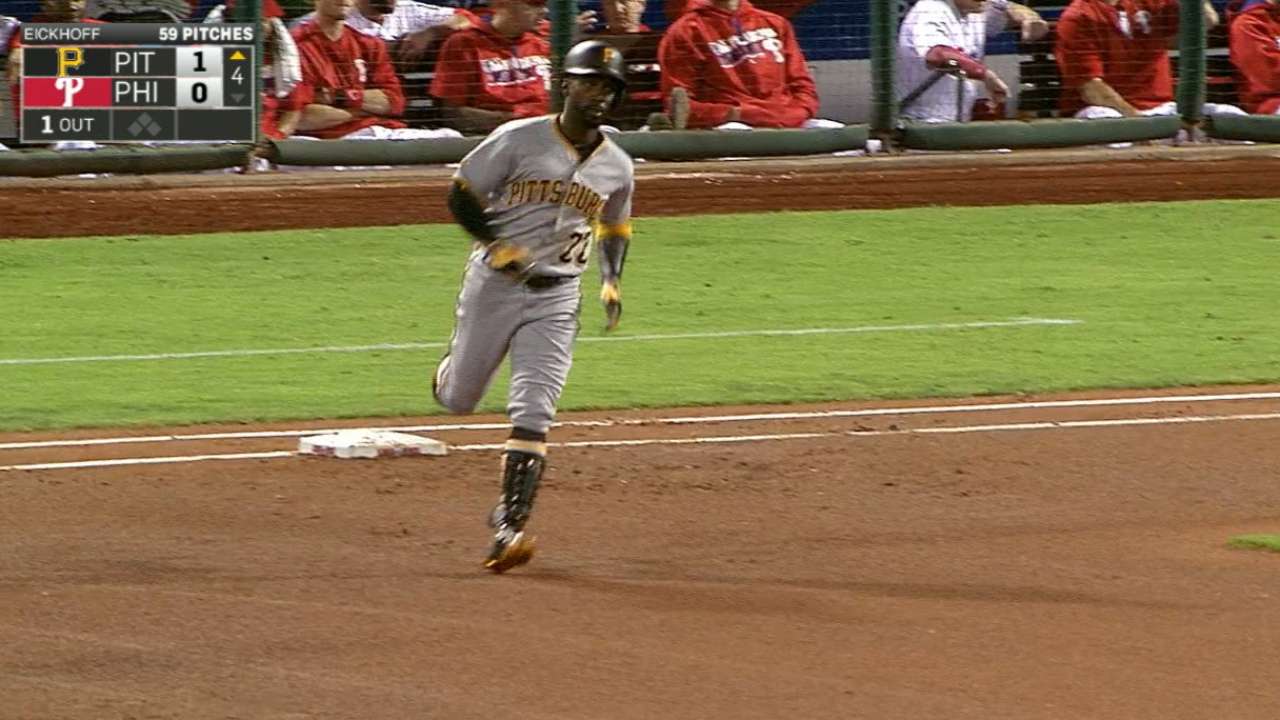 PITTSBURGH -- After parting ways with Pedro Alvarez and Neil Walker last offseason, the Pirates were prepared to sacrifice some thump in their lineup. It was all part of the plan as they moved toward a more OBP-driven offense.
With that in mind, rewind back to Spring Training and imagine what might have seemed like a bigger surprise: The Pirates hitting more home runs this year than last, or doing so while moving down the National League's longball leaderboard?
Continue Reading
Adam Berry has covered the Pirates for MLB.com since 2015. Follow him on Twitter and Facebook, read his blog and listen to his podcast. This story was not subject to the approval of Major League Baseball or its clubs.