Statcast helps show Cervelli's great frame work
Bucs backstop provides extra value with impressive skill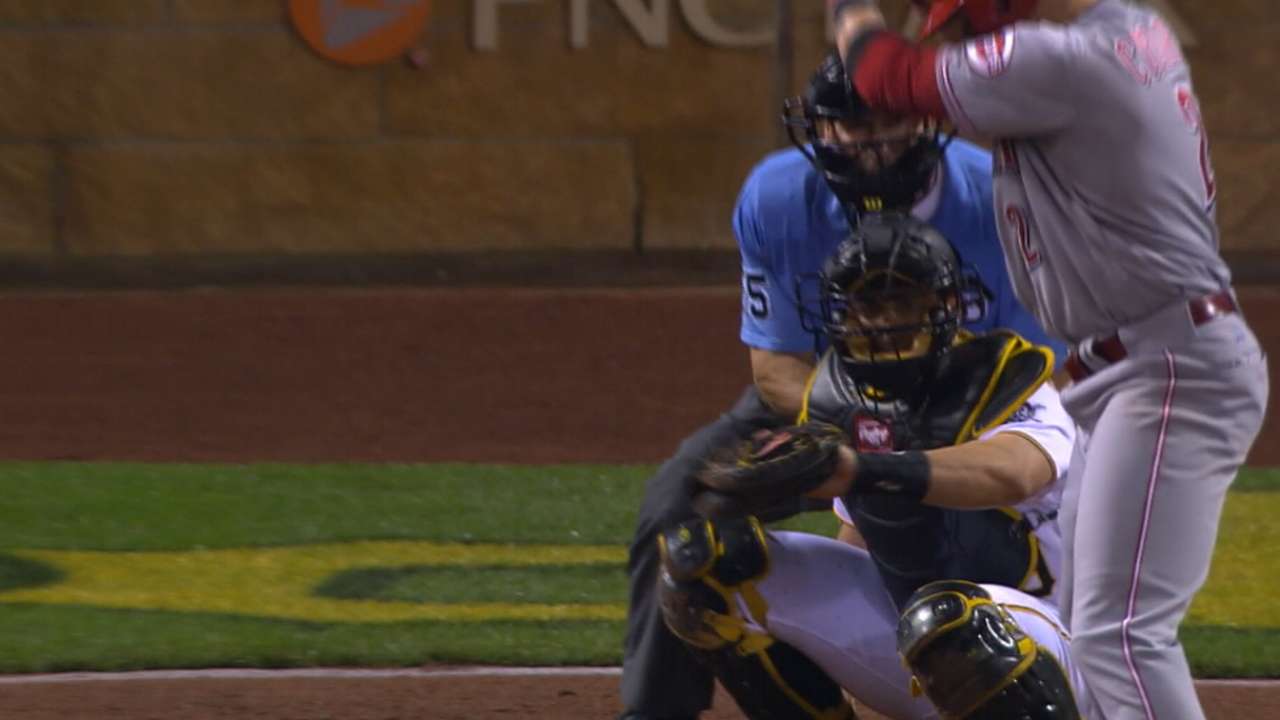 BRADENTON, Fla. -- Pirates pitchers call it a "vacuum." They throw a pitch down in the zone, maybe even just under the zone, and Francisco Cervelli's gloved left hand sucks it up.
Cervelli has a knack for receiving and presenting pitches -- for pitch framing, as it's known around the game. That ability wasn't lost on the Pirates, who acquired him two years ago to replace Russell Martin and signed him last year to a three-year, $31 million contract extension that kicks in this season.
Continue Reading
Adam Berry has covered the Pirates for MLB.com since 2015. Follow him on Twitter and Facebook, read his blog and listen to his podcast. This story was not subject to the approval of Major League Baseball or its clubs.