Cutch happy to still be wearing black and gold
Despite trade speculation, outfielder wants to spend entire career with Pirates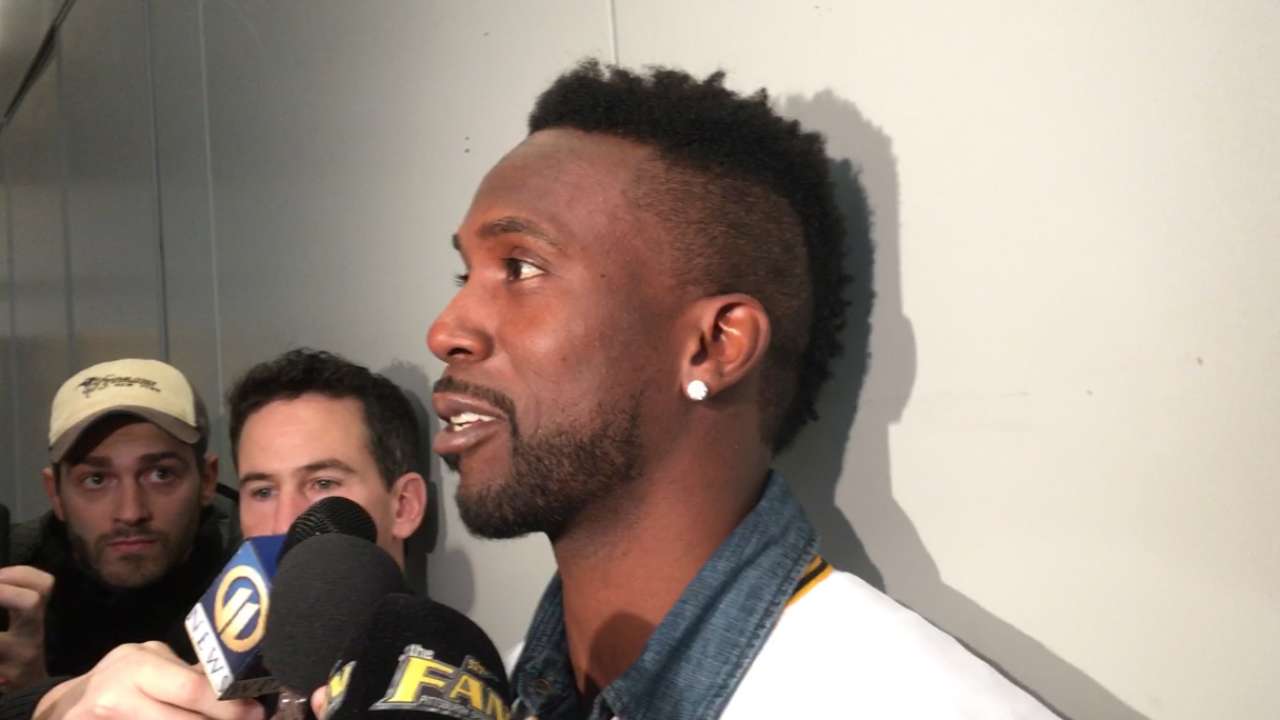 PITTSBURGH -- Late Saturday morning, Andrew McCutchen walked out from behind a set of black-and-gold curtains and moved toward an autograph table, receiving cheers and a round of applause from the long line of people waiting to meet him.
Those fans might not have expected to see him at PirateFest, wearing the No. 22 jersey he's owned since bursting onto the scene in Pittsburgh seven years ago. McCutchen wasn't sure he'd make it here, either.
Continue Reading
Adam Berry has covered the Pirates for MLB.com since 2015. Follow him on Twitter and Facebook, read his blog and listen to his podcast. This story was not subject to the approval of Major League Baseball or its clubs.