Liriano whiffs 12 as Pirates sweep away Mets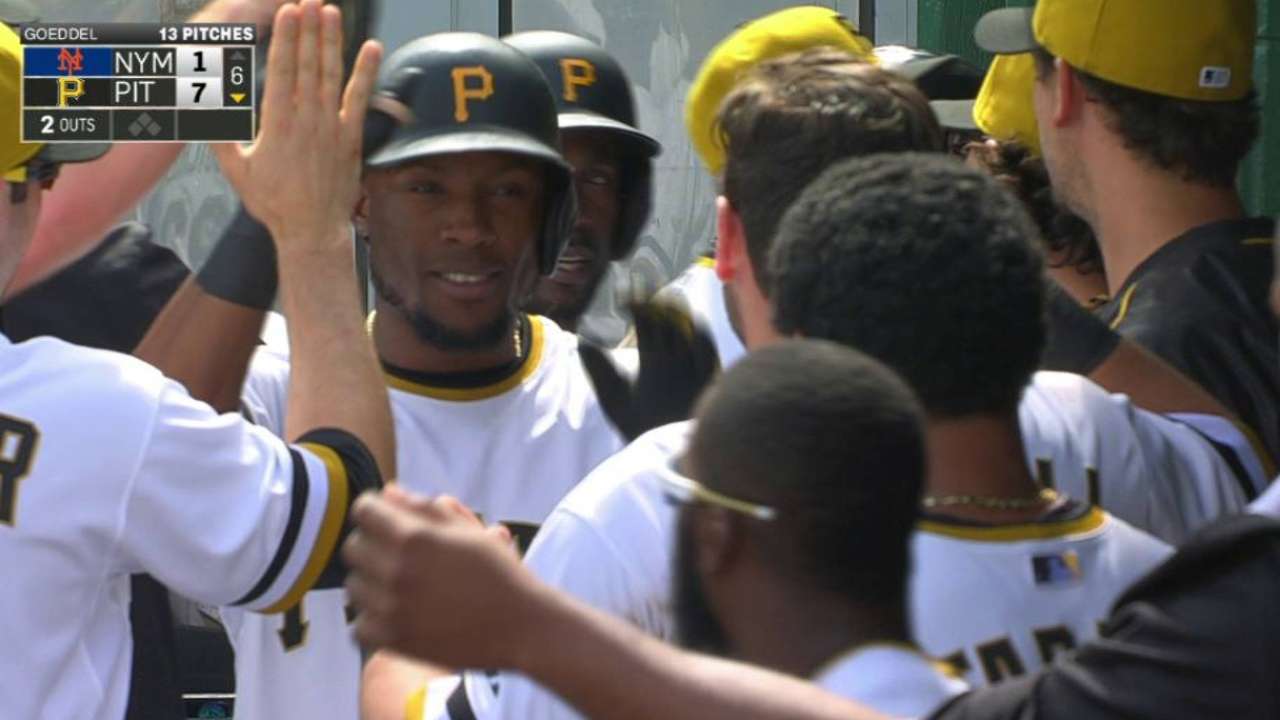 PITTSBURGH -- Left-hander Francisco Liriano bounced back from his worst start of the season, completing a trio of dominant starting-pitching performances as the Pirates swept the Mets with a 9-1 win at PNC Park on Sunday.
Picking up where Gerrit Cole and A.J. Burnett left off, Liriano racked up 12 strikeouts, the most for any Pirates pitcher this season, and held the Mets to one run over six innings. It was a return to form for the Bucs' Opening Day starter, who allowed seven runs in two innings on Tuesday against the Twins.
More